Just a few days back, a reader sent in a question asking:
"What are your thoughts for the following stocks?"
I reckon'ed that it will be beneficial to share with everyone on my thoughts too. With his permission, here goes:
1. Rowsley (SGX: A50)
Q1: This stock seem to be have big moves (up/down), what is the true value and growth of this stock?
Looking at the recent results, it doesn't make sense for us to look at the previous business since its not growing any longer.
As for the future prospects, Rowsley announced that it had entered into a definitive agreement with Peter Lim Eng Hock, the controlling shareholder of Rowsley.
It will to acquire his 100% stake in Thomson Medical and 70.36% stake in Bursa-listed TMC Life Sciences.
Tan says,
"Upon completion, we will become a leading healthcare player in Southeast Asia. This will help us capture the growing demand for quality healthcare in this region."
Thomson Medical is planning to capitalize on burgeoning demand for healthcare services in the region (summarized below):
Grow beyond its current core obstetrics and gynaecology services by expanding its service offerings and opening more specialist clinics.
Make Tropicana Medical Centre in Kota Damansara one of the largest integrated healthcare facilities in the Klang Valley by tripling its bed capacity. When the new wing is completed, the hospital will have a capacity of 600 beds, offering comprehensive tertiary healthcare services
In addition, TMCLS has plans to expand in Johor Baru through the proposed Thomson Iskandar Medical Hub.
A five-minute drive from the Causeway, the hub will be an integrated development that encompasses a 500-bed tertiary hospital, a 400-suite medical tower and a complementary retail space.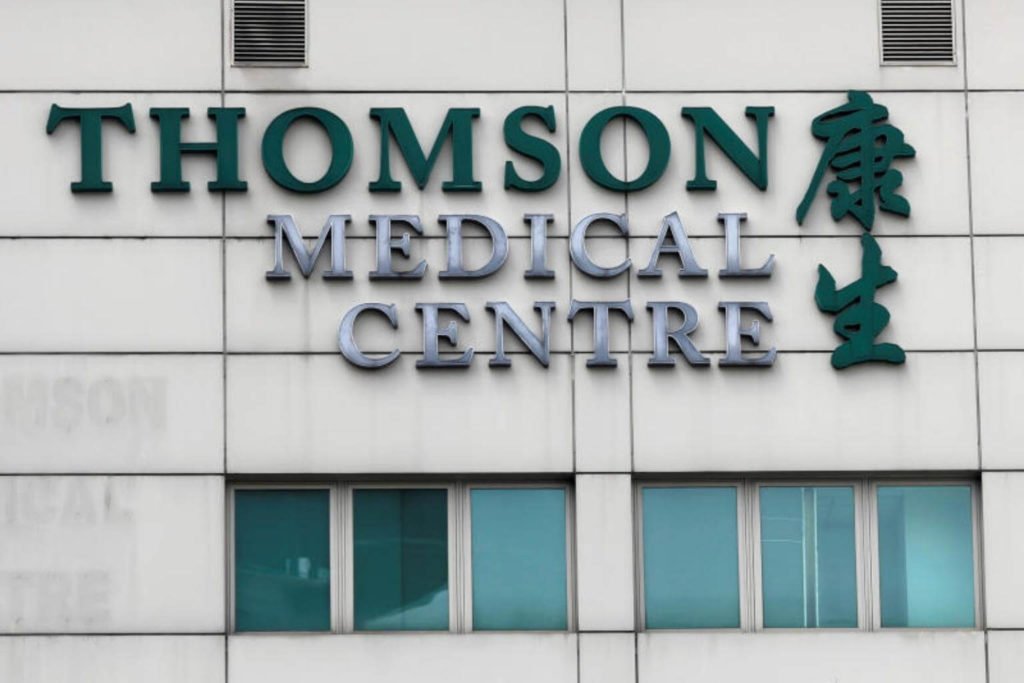 While the above is exciting, the deal itself is definitely not. If you check out my past article
here
, it is around the same as the recent
news release
.
Based on share price of S$0.0114 and estimated EPS of 0.00053, forward P/E ratio will be around 200+ times.
If you peg a reasonable P/E ratio of 40x, Thomson Medical have to grow its earnings by 5x or 500%!
Thus, i would adopt a wait-and-see approach first.
2. Net Pacific Fin (SGX: 5QY)
Q2. Will this stock follow bullish sentiment similar to banks with the increase in interest rate?
Personally, i haven't heard of this company before. For investors same as me, below is a quick rundown of its business segments:
Provision of working capital financing
The Group intends to extend short-term loans to companies for working capital requirements. These may either be in the form of revolving credit line or with fixed instalment payment terms.
Provision of asset-backed loans
The Group intends to provide financing to businesses secured against stocks, shares or fixed assets of the borrower. It will be in the form of bridging loan, overdraft and term loan with maturities typically ranging between six (6) to twelve (12) months.
Provision of mezzanine loans
The Group provides both expansion and acquisition financing in the form of mezzanine loans. A hybrid of debt and equity financing, it provides the Group the rights to convert or acquire minority equity stake in the borrower in addition to interest income.
Investments in companies with good fundamentals and growth potential 
Where opportunities arise, the Group may also make investments in companies which have good fundamentals and growth potential. In order to minimise risk to the Group, the investments will be made in the form of convertible loans or preferred shares.
 In short, the company is based in China PRC and Hong Kong, providing a variety of loans to companies.
And i feel it is irrelevant to look at the interest rate trend as the company will not be able to capitalize on that. Looking at the past 5 years
financials
, it shows that the revenue and profits have stayed relatively constant. The latest
result
also indicates a drop in net income despite a rising interest rate trend.
Overall, I don't foresee any meaningful ramp up of the company's business offerings as well given that:
No Moat – SME can take loans from any company or banks. Why Net Pacific Fin?
Hard to Scale – they need capital to lend SMEs money. No Capital; No Growth.
Small Market Cap – Only S$21 mil at the moment, too small to secure large deals and be a money-lender.
No Value Add – Lending money itself is a regulated and anyone-can-do business. ValueMax and Maxicash can provide such services probably at much better rates.
P.S. I have handpicked winners like 800 Super, GSH Holdings and even Acromec for 200+% gains. If you want to achieve such returns, hop right over to my subscription service –
Top Stocks under $2.