Today, Rowsley shares had surged more than 100% to its four-month-high of S$0.147 before closing at S$0.141, a whooping 93% jump in one day!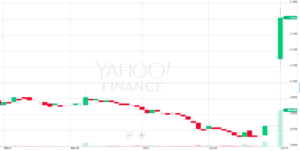 Now here is the big reason why.
Rowsley will be acquiring healthcare assets valued at up to $1.9 billion from Singapore billionaire Peter Lim.
It constitutes 100% of Thomson Medical and 70.36% of Malaysia-listed TMC Life Sciences. Both are subsidiaries of Sasteria Pte Ltd. You can read more about it here.
The Acquisition…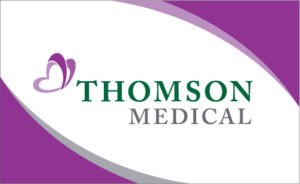 Thomson Medical Centre is 190-bed private hospital located at Thomson Road in Singapore.
It is a hospital that focuses on obstetrics and gynaecology and paediatric services. It also runs a 24-hour outpatient family clinic, as well as specialist clinics. You can check out its website here.
For TMC Life Sciences (TMCLS), it operates mainly through Tropicana Medical Centre (TMCKD). It is a 200-bedded medical centre with over 100 consultants of various specialties. It also consists of TMC fertility centre which aids couples with fertility treatment.
The Agreement…
For the deal, up to 25.3 billion new shares will be issued to Mr Lim at S0.075 per share. Mr Lim will then indirectly own a 45.34% stake in Rowsley.
The Sales and Purchase Agreement is expected to be completed within 2 months.
In addition, warrants will also be issued to existing shareholders upon completion. Each bonus warrant will have an exercise price of S$0.09 per share on a basis of two bonus warrants for each existing share.
And that is not all.
Rowsley will be issuing additional warrants (Piggyback warrants) on the basis of one Piggyback Warrant for every one bonus Warrant that is exercised. Each Piggyback Warrant will have an exercise price of S$0.12 per share.
A total of up to 9,481,002,148 bonus warrants will be issued. This excludes the Piggyback warrants. You can read more about it here.
The Growth…
According to the Business Times, in May this year, Rowsley said that it will acquire industrial building design firm AC Consortium for up to S$8 million.
It also made two other acquisitions previously to grow its design and engineering business. In August 2016, it fully acquired mechanical and engineering design practice Squire Mech and in 2015, it acquired a 34.7% stake in RSP India.
TMCLS has "plans to expand TMCKD to become one of the largest integrated healthcare campus in the Klang Valley, Kuala Lumpur".
The expansion plan involves the construction of a new building with 400 beds. It will also include additional critical care beds, operating   theatres, specialist outpatient clinics and commercial/retail space.
SCA Take…
In September last year, an article on Business Times writes that Roy Quek, the chairman of Thomson Medical, "aimed for a Singapore listing within 12 to 18 months of helming the business". Now just 10 months on, Mr Peter Lim is injecting 100% of Thomson Medical into the listed company, Rowsley.
This definitely seems like an alternative path to being listed. Because they have avoided all the expenses that are tagged to an IPO.
With the huge injection of assets up to S1.9 billion, we should not forget that this is followed by a massive dilution of shares.
In fact, we did a simple calculation based on some data we found and it can be summarised in the pic below:
*Update* After getting some feedback from the public, we edited the spreadsheet to include 70% of TMCLife Berhad. On top of that, since the share price is volatile, we decide to fix the EPS and let the P/E ratio run wild. See below:
Click on the link to download rowsley spreadsheet updated!
For those who wish to have the spreadsheet that i use to calculate the numbers above, do Like our Facebook and message us there. We will send you asap! Cheers!
Fancy an Ebook that teaches you the hallmarks of multi-bagger stocks and how to find them? Simply click here to receive your copy of a brand-new FREE Ebook titled – "100 BAGGERS" by Christopher W. Mayer here today!
Last but not least, do remember to too as we share the latest investing articles and stock case studies for you!