Unless you are stuck in a hole, you would have noticed how Creative Technology (SGX: C76) have jumped more than 600% from just 2 weeks ago. *Slurps*
Creative Technology Share Price…
So, what happened to Creative Technology?
Apparently, Creative Technology has released this game changer called Super X-Fi™ Headphone Holography. It won the won the prestigious AVS Forum 'Best of CES 2018 Award' at the world's largest consumer electronics show. The new technology (they call it the "Holy Grail of Audio") also garnered raving reviews of many Editors from Pcworld, Techhive etc.
As a quick introduction, Creative Technology Ltd offers audio products such as
sound blaster
gaming headsets, speakers,
Web cameras and
headphones.
Its products and solutions are marketed to consumers and system integrators through a distribution network that includes traditional marketing channels, original equipment manufacturers and the Internet. It has regional business units in the United States, Europe and Asia.
Without further ado, here are 10 things that investors should know about Creative Technology (SGX: C76):

10 Quick Things about Creative Technology Limited
1. 2Q FY2017 results show a net loss of US$4.2 mil. 1H FY2017 shows a net profits of US$18.6 mil, propelled mainly by the US$32.3 mil from legal proceedings (in short, Creative sue other parties for the usage of their patents).
2. Clean Balance sheet as there is no borrowings! In my opinion, Creative have 'survived' so long by
Selling existing products & suing companies for patent rights
Then channeling all that into R&D.
3. There is a possible incoming of US$27.5 mil too, arising from the legal proceedings against an equipment vendor. This can be found in the earnings release's increase in accrued liabilities and provisions here.
4. Net Asset Value (NAV) per share as of 31 Dec 2017 is US$1.34, around S$1.78.
5. Creative Technology is expected to launch the Super X-Fi Dongle only in mid-2018. It costs US$150 and is compatible with headsets, smartphone or any consumer entertainment devices.
I done a poll here -> https://www.investingnote.com/posts/675827. Will share the results once the poll closed in Sunday!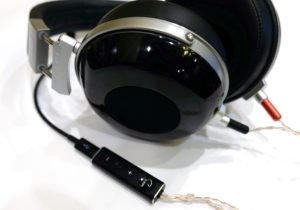 6.  Creative Technology will also release a Free App with limited functionality and hope to reach 50 million customers within 2 years. Creative Technology will also license the technology to other players. Sharing is caring!
7. Adapted from CIMB Research report, a few ways to monetize the technology include:
Royalties from the technology/license to other parties
Monetize app user base once it hits a certain scale
Selling Super X-Fi products like the dongle
Whole company can be acquired by another giant technology company (Apple – long time rival?)
8. Cash and cash equivalents stood at US$118 mil, as at 31 December 2017, up from US$80.1 million, as at 31 December 2016.
9. On the company outlook
"The Group expects no significant change in the market conditions and overall market for the Group's products remains challenging. Revenue is expected to be lower in this quarter and the Group expects to report an operating loss."
10. No dividends are declared, and will probably stay the same for quite some time.
Conclusion
According to DBS Research, they arrive at around S$5.56 fair value and S$8.10 with a few assumptions:
Super X-FI can capture 0.5% (bull = 0.8%) of global headset market (maybe using this link – https://www.statista.com/statistics/327000/worldwide-sales-headphones-headsets/) in FY2020.
Enterprise Value will come in at US$242 mil
Peg a 40% discount to that value based on recent acquisitions in audio tech space.
In my opinion, the above use case is only derived when the product is out during FY2020. Which means there are 2 more years of waiting!
By that time, the euphoria surrounding the stock will be over as Creative Technology will continue to mount losses over the next few quarters. And if i am not wrong, I saw from a video interview with CEO Sim Wing Hoo that he will just focus on building the base first and not worry about the money.
Reminds me of the Gigantic moat companies like Facebook, Grab, Amazon. On the other hand, Creative Technology has the R&D and patent as its moat.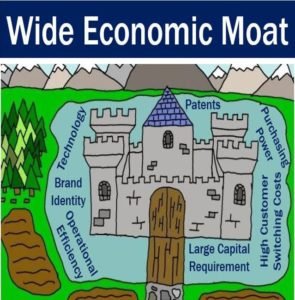 To sum up, the long term potential may be huge for Creative Technology if things go well. But for now, the spike up may be unsustainable as many people are just rushing in for quick gains and the Ecstasy may dispel as time goes by.
For more info. on Creative Technology Stock, do check out the analysis by DBS Research and CIMB Research below:
http://research.sginvestors.io/2018/03/creative-technology-ltd-cimb-research-2018-03-01.html
http://research.sginvestors.io/2018/03/creative-technology-dbs-research-2018-03-01.html
P.S. if you are looking for more safe, income-producing stocks, why not check out the Dividend Machines? They teach you how to get both Capital Gain + Growing Yields in a systematic way. Limited Time Offer and you get a US$100 discount when you sign up by clicking my link here.