Many people may balk when it comes to investing in small cap stocks as they shout "higher risks" as compared to large-cap companies.
However, new empirical evidence has demonstrated that small cap stocks deliver much higher returns as compared to large cap companies over the long run. In addition, small cap stocks offer a huge runway of growth given the right multitude of factors like a strong management team, good growth prospects and more.
Thus without further ado, here are 3 small cap stocks with strong growth prospects you can consider investing in.
1) CNMC Goldmine (SGX: 5TP)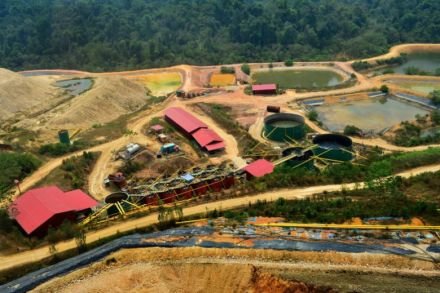 Investors bullish on gold should pay attention to this counter. The goldminer's share price has increased by a respectable 20+% year-to-date, thanks to a corresponding increase in gold prices since early 2019.
In fact, the U.S. Fed deciding to keep interest rates at an all time low also fuelled the gold price bull run. And that's not all.
According to a report – Gold Focus 2019, Gold's demand is about to increase to the highest in 4 years as higher consumption by jewelers offsets a fall in purchases by central banks. The world is estimated to consume at least 4,370 tons of the precious metal, the highest since 2015.
CNMC's CEO, Mr. Chris Lim has this to say:
"As can be seen from our performance in the last few quarters, we have been able to boost gold production with the carbon-in-leach plant in full swing since May last year.
We expect the growth momentum to continue as the various initiatives we announced last year to boost production unfold in 2019 and 2020.
Overall, we believe our full year revenue this year will exceed the record US$39.55mln generated in 2018, barring any unforeseen circumstances."
CNMC Goldmine last changed hands at S$0.28, translating into a lofty P/E of 50x and sports a dividend yield of 0.7%.
2) UG Healthcare (SGX: 41A)
Another company whose shares investors need to pay close attention to is the UG Healthcare Corporation.
For 2QFY19, UG healthcare reported revenue expansion of 15% YoY due to full commercialization of its phase 1 production capacity expansion (500 mil gloves per annum). With the latest expansion, total production capacity is now at 2.9bn gloves pa.
Moving on, the firm is planning to add another 300 mil per annum of production capacity for FY2020. This will propel UG Healthcare total capacity to a 3.2 billion pieces per annum.
That said, while 2QFY19 turned in a 30% increase in gross profits, its net profits suffered a 73% plunge on the back of increased administrative and marketing expenses. RHB is of the perception that 2HFY19 will be a better half of the year given the increase in volume output.

Furthermore, UG Healthcare's market capitalization is a mere S$32 million, which makes it an attractive takeover target by many of its larger peers shown above. To put things in perspective, Riverstone Holdings is 25x the size of UG Healthcare.
Based on its last price of S$0.168, UG Healthcare is trading at a trailing P/E of 7.5x and sports a dividend yield of 1.3%.
3) Sim Leisure Group (SGX: URR)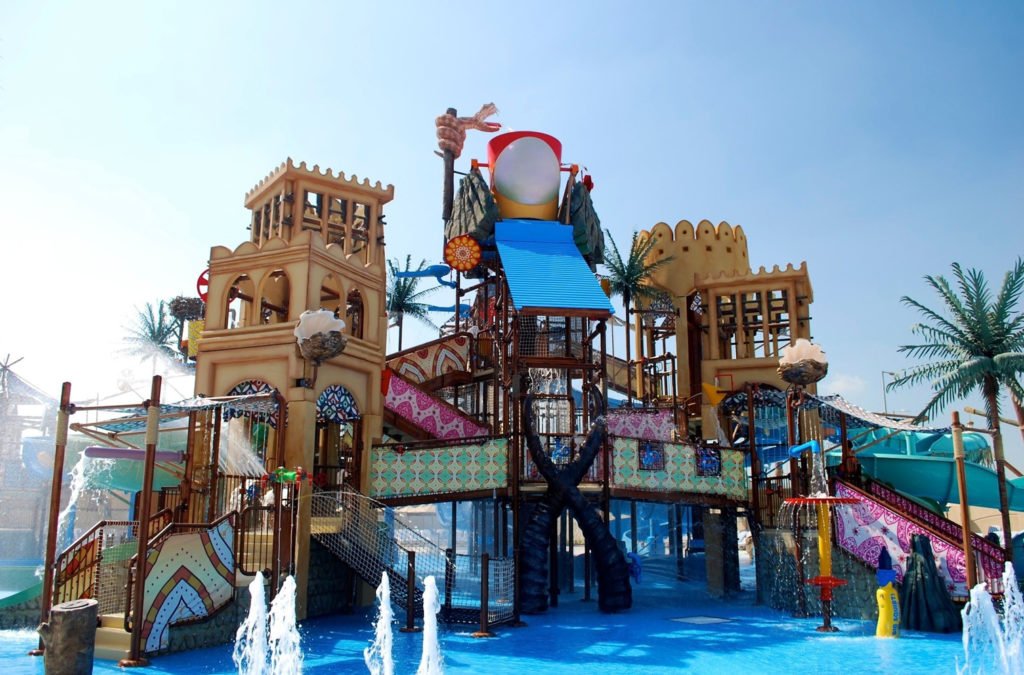 The Sim Leisure group plans to complete the longest water slide in the world situated in Penang. The construction comes with the building of the only car chairlift in Malaysia, which will help take customers to the top of the hill, from the theme park at the foot.
The water slides at the ESCAPE theme park are about 250 to 300 meters long. The new slide covers a whole 1,140 meters promising a joyful and adventurous experience.
According to CEO Sim Choo Kheng, as much as it was never the intention of Sim Leisure Group to break world records , he was always amazed at why rides had to be short and quick. This is how the idea came about of the elevation of the water slide.
It would mean a more extensive water slide experience and more fun. The construction aims to draw more visitors and tourists to the ESCAPE theme park, which consequently means more profits for the Sim Leisure Group.
Investors who want to know more about Sim Leisure can read this non-rated report on the company.
Sim Leisure last traded at S$0.21 which gives it a P/E ratio of 14.4x with no dividends to bout.
---
So there you have it – 3 small cap stocks with promising growth potential.
If you are keen to find out more investment ideas, you're in luck!
We've found 7 exciting companies that are poised to skyrocket >100% in the years to come. Simply click here to uncover these ideas in our FREE Special Report!