No relief can be seen from Malaysia as it is still getting bogged down by high COVID cases every day.
To rub salt on the wounds, the gloves-makers party is over – and big players are selling off their stakes despite the strong financial position they possess.
That said, Malaysia has its own fair share of undiscovered stock gems listed on KLSE.
These are the 7 stocks that analysts are bullish on and you should definitely pay attention to for the month ahead.
#1 Sapura Energy (Bursa: 5218)
Hong Leong Investment bank has maintained its BUY rating on the stock with a target price of RM 0.125.
The positive sentiment is mainly driven by the winning of 7 contracts that will provide a good revenue for the company.
"Sapura Energy has announced seven contract wins worth an estimated RM1.2bn:
Provision of transportation and installation of Pemanis Wellhead Platform Topside from PTTEP Sarawak. [8 months]
Replacement of subsea pipeline and risers including transportation and installation services from Enquest Petroleum. [5 months]
Provision of MCM works for PM8 extension PST from Enquest Petroleum. [1 year]
TMM services for Sarawak Shell and Sabah Shell. [3 years and 4 months]
Provision of tender drilling rig for drilling activities in offshore Malaysia by
Petronas Carigali. [2 years + 2 years optional extension]
Integrated rig, drilling and completion services contract by Petronas Carigali
for 6 wells in offshore Malaysia. [ 3-4 months]
Provision of offshore drilling rig (T-17) in gulf of Thailand by PTTEP Group. [3
years + 1 year optional extension] "
>> Read more about the company here.
#2 Petronas Chemicals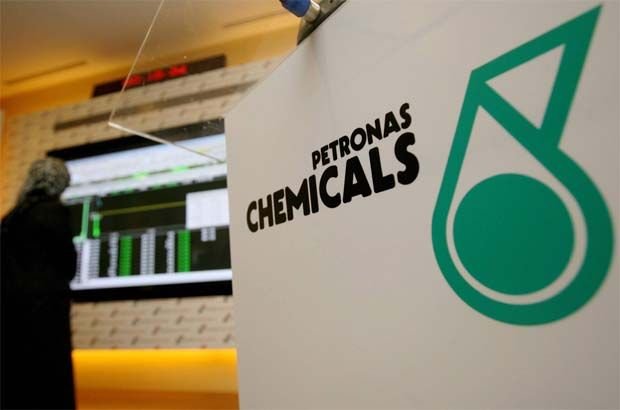 Macquarie Equities Research raised PETRONAS Chemicals' (PCHEM) target price to RM9.80.
The positive sentiment is driven by the global supply chain disruption.
"Plastics seeing global supply disruption. MQ Research is projecting 2Q21E operating profit (OP) of RM1,288mil, which is 37% above Visible Alpha consensus; without lockdown, 2Q21E OP would be higher.
While the Street seems to be taking the latest chemical price correction as a sign of margin peaking based on traditional cyclicality, MQ Research attributes it mainly to container shortages.
Due to extremely high container freight rates on routes from China, China cannot export, thus North-East Asian demand is relatively low vs the shortages seen in the West.
While PCHEM is not fully immune to the global plastics supply disruption, [things are turning around] thanks to South East Asia's tight supply disruption situation.
MQ Research expects PCHEM to capture relatively higher prices within the Asian region, while benefiting from structural demand growth for high performance chemicals (=plastics) for electric vehicles, solar systems, etc."
>> Read more about the company here.
#3 Malakof Corporation Bhd
Kenaga Research has maintained its Outperform rating on the company with a target price of RM 1.06.
Two main factors drove the analyst's favourable rating.
"A RM25 mil RPT land acquisition – Alam Flora Environmental Solutions Sdn Bhd entered into a sale and purchase agreement with Media Prima Bhd (MPB) to acquire a leasehold industrial land in Bandar Sultan Sulaiman, Daerah Klang measuring c.5.77 acres together with two single-storey detached factory warehouses erected thereon.
This is deemed related party transaction as Tan Sri Syed Mokhtar who is the indirect major shareholder of MPB is also the shareholder of MALAKOF's parent company MMCCORP."
" To build a RM130m port recovery facility. The property, which is situated adjacent to Northport, Westports and the anticipated future development of Pulau Carey Port, will be converted to a recovery
facility to handle various types of waste from the ports.
The total development cost for the recovery facility is expected to be c.RM 130 mil, spanning 42 months including Environment Impact Assessment (EIA) assessment.
The development will be funded via a combination of internally generated funds and bank borrowings."
>> Read more about the company here.
#4 Poh Huat Resources Holdings Bhd
Public Investment Bank has maintained its OUTPERFORM rating on the stock with a target price of RM 2.20.
The positivity of the analysts is derived from the positive management of the company despite the pandemic.
"The temporary closure of Poh Huat Vietnamese operating base is expected to result in delay in shipments to its customers.
However, the group is currently in the midst of discussing with its customers to reschedule its delivery dates.
We are of the view that the temporary closure is unlikely to have any material impact on Poh Huat's earnings, as the group has certain amount of ready inventories to mitigate the delay in some shipments.
In addition, Poh Huat could increase its production with extended shifts when operation resumes if needed, as we understand that the Vietnamese operations were operating at 2 shifts prior to the closure.
We estimate that for every 2 weeks of closure, Poh Huat's earnings will be impacted by c.2%. Note that Vietnam Operations contributes c.55% of the group's total sales in FY20 "
>> Read more about the company here.
#5 ViTrox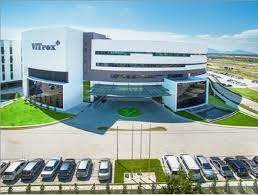 Hong Leong Investment Bank has maintained its Buy rating with its target price at RM 23.28.
The extremely good results of the company has driven the analyst's positive sentiments.
" ViTrox's 1H21 core net profit of RM83m (+89% YoY) was a beat accounting for 60%/57% of HLIB/street.
On YTD basis, all product lines registered exceptionally strong growths. It is optimistic on FY21 business prospect with the acceleration of digital adoption and transformation throughout the world amidst Covid-19 pandemic.
It will continue to focus on capacity expansion (+30%), aggressive material sourcing, securing supply chain collaboration, key markets expansion, new product innovation and Covid-19 risk mitigation to support robust demand from various sector, especially 5G, EV and AI.
We opine that global CM/EMS' large scale relocation, expansion and order diversion activities will create an insatiable demand for its products"
>> Read more about the company here.
#6 AXIS Reit
Kenaga has maintained its OUTPERFORM rating on the company with a target price of RM 2.15.
The main driver of the sentiment is the stable outlook of the company.
"Outlook. FY21 is expected to see minimal leases expiring at 18% of portfolio NLA, of which the Group has already secured renewals for 83% of these leases (vs. 32% in 4QFY20) on positive reversions, while
FY22 will see 21% of leases up for expiry. In the near term, the Group is actively eyeing industrial assets worth a total of RM135m, focusing on Grade A logistics located in Selangor, Penang and Johor and will
continue to target acquisitions with net yield of >6%."
>> Read more about the company here.
#7 My E.G. Services Bhd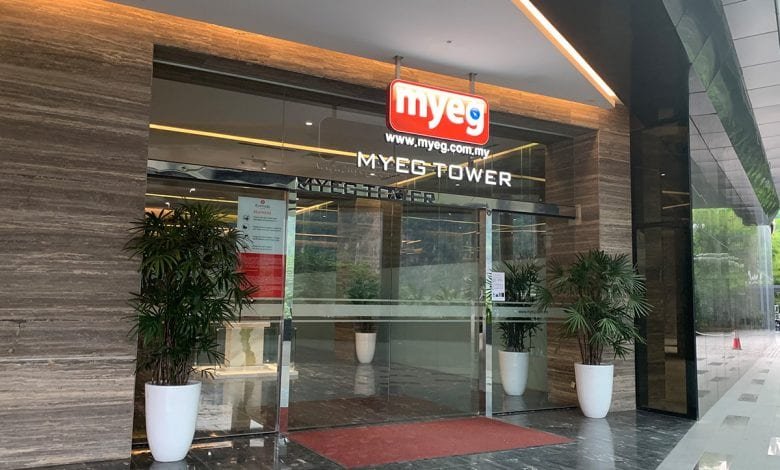 Macquarie Equities Research has maintained its outperform rating on the company with a target price of RM 2.43.
Main driver of the sentiment is due to the decreasing political risk.
"MQ Research reiterates its Outperform recommendation on the shares of My E.G. Services Bhd (MYEG) (51% total shareholder return (TSR)).
MYEG's share price has declined 27% since its peak in early-March 2021 (vs KLCI -4%), driven by political instability in Malaysia and news flow regarding a tender for Covid tests, and has reached MQ Research's bear-case valuation.
MQ Research believes the chance of further downside to the share price is low, as these risks have been priced in, and MQ Research advises investors to continue accumulating on weakness.
MYEG is proving to be politically agnostic, with demonstrable earnings resilience and contract extensions.
MQ Research's estimate for a 21% net profit (NP) compounded annual growth rate (CAGR) FY21–24E supports a share price re-rating."
>> Read more about the company here.
Billionaire Warren Buffett is arguably the most successful investor of all time.
Learn the secrets to Warren Buffett's investment success by downloading the Free Guide below: