Lendlease Global Commercial REIT (LREIT) is a Singapore real estate investment trust established with the principal investment strategy of investing, directly or indirectly, in a diversified portfolio of stabilised income-producing real estate assets1 located globally, which are used primarily for retail and/or office purposes.
Its portfolio comprises a leasehold interest in, 313@somerset, a prime retail property located in Singapore and a freehold interest in Sky Complex, which comprises three grade-A office buildings located in Milan.
LREIT recently acquired a stake in Jem, an integrated office and retail development in Singapore, through a 5 per cent interest in Lendlease Asian Retail Investment Fund 3.
#1 Strong Sponsor Backing (Lendlease Group)

sourced from Lendlease 2020 Annual Report
Lendlease REIT is backed by a strong sponsor – Lendlease group. Lendlease is a huge property group headquartered in Australia and has operations across Americas, Asia, Australia and Europe. It has properties across different countries and for different usages such as commercial, residential and industrial.
As of its latest annual report, Lendlease has a whooping AUM of $29 billion and a development pipeline of $113 billion!
#2 Reasonable Gearing Ratio

Sourced from Lendlease REIT 1HFY2021 presentation
Debt is a crucial portion of any REITs as it serves as a major portion of financing. Singapore's MAS has capped a gearing ratio of 50% for all REITS listed on SGX so as to prevent any implosion of the REIT.
As of its latest half-yearly report, Lendlease REIT's gearing ratio came in at 35.5% – much lower than the stipulated maximum stated by MAS and other REITs too.
This shows that LREIT has lots of headroom for acquisitions and size does matter for REITs in general.
#3 Low Interest Costs
It is actually commonplace for REITs to pay at least 2-3% interests for financing their properties. In an extreme example, Lippo Mall Trust was paying north of 5% interest per annum!
On the other hand, investors should rejoice as Lendlease REIT is able to secure a ridiculously  low interest rate of 0.88% p.a.
This resulted in a comfortable interest coverage ratio of 8.5x – net profit divided by its interest payments.
#4 Prized Assets
Lendlease REIT has a property in Italy that is rented out to Skyitalia on a lease till 2032. The property from Italy brings in approximately 32% of the revenue for LREIT.
It also has an annual rental step-up based on 75% of ISTAT consumer price variation.
Skyitalia is a reputable company with a strong parent company, Sky which is owned by Comcast one of the biggest broadcasting company in Europe.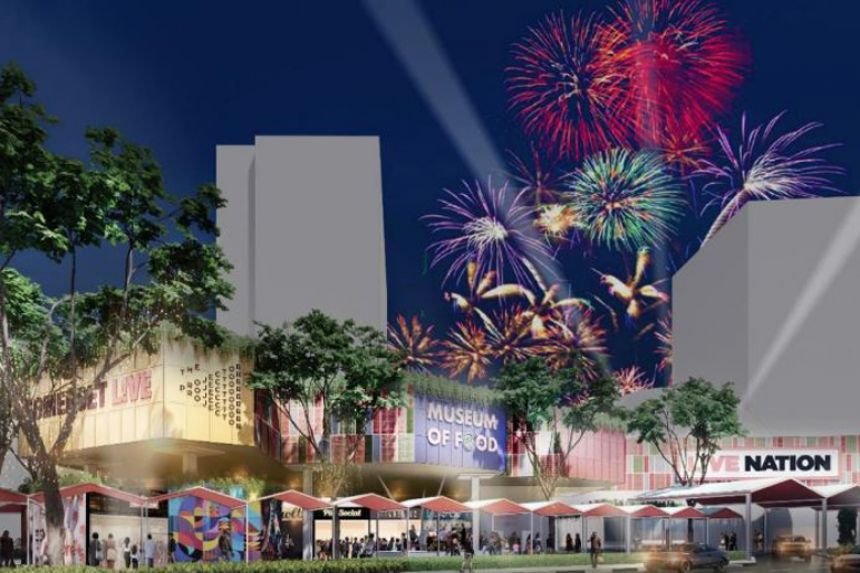 On top of that, Lendlease REIT has a Grade A* retail mail – 313Somerset located at the heart of Orchard Road, connected to the MRT station!
Let's not forget that Lendlease REIT would be able to acquire new interests from its Sponsor… and this brings us to the next point…
#5 Lendlease REIT's Strategic Investments
Lendlease REIT has acquired a 5% investment in JEM, a bustling mall located to the west of Singapore. This stake also provides LREIT the potential to increase indirect interest of the mall over time.
In addition, Lendlease REIT successfully bid for a multifunctional space just beside its 313 Somerset property. It is expected to include indoor live performance arena, an independent cinema, F&B, etc.
The project is expected to be completed in first half of 2022. Being an extension of 313 Somerset and its good location near the MRT will definitely drive crowd and thus better business prospects for LREIT.
Billionaire Warren Buffett is arguably the most successful investor of all time.
Learn the secrets to Warren Buffett's investment success by downloading the Free Guide below: