If you haven't heard of it, Digital Banking has been the talk of the town in recent months. And just last week, 14 out of 21 applicants have been shortlisted for the second round of selection process.
But before we delve into that, here's a quick background on the digital banking space thus far.
Quick Background on Digital Banking Singapore
Simply put, a digital bank offers the same type of banking services akin to traditional banks except it operates entirely online. Customers of a digital bank can control their finances entirely from their smartphones and computers.
Other major nations such as Japan and South Korea have already seen the set-up of digital banks. Singapore's biggest rival in the financial sector – Hong Kong has already started issuing digital banking license in March 2019.
Hence Monetary Authority of Singapore (MAS) recognised the need for digital banking and has recently kicked off the application process (which has closed on 31 Dec 2019).
MAS will issue up to 5 digital banking licenses: 2 digital full bank and 3 digital wholesale bank licenses.
The 2 digital full bank licensees will allow non-banking entities to take deposits from retail customers.
Meanwhile, the 3 digital wholesale bank licenses will enable the companies to serve small and medium-sized businesses and other non-retail segments – means more for corporations.
Want to know more about the regulations? Click here.
5 Digital Bank License Contenders
Many renowned firms have expressed their interest in the applications of the licenses.
The firms who are interested to apply have some prerequisites to fulfill:
three or more years of track record in operating an existing business in the technology or e-commerce field
provide a five-year financial projection of the digital bank, which must show a path towards profitability
MAS also requires them to be controlled by Singaporeans and headquartered in Singapore.
Below, we will split the contenders into whether they applied for Full Bank or Wholesale Banking licenses + the current status on the digital banking license application:
Latest Update [18 June 2020]
According to Todayonline, 14 successful applicants are picked out of the initial 21:
5 for retail banking licences – can take deposits and be like actual bank (only 2 licenses to be issued) and
9 for wholesale banking licences – can only cater to SMEs (only 3 licenses to be issued)
They will go on to the next stage of assessment and the selection will conclude by end of this year. MAS added that applicants will next be shortlisted based on criteria such as:
Value proposition and business model
Ability to manage a prudent and sustainable digital banking business
Review of business plans and assumptions underpinning their financial projections, taking into account the impact from the Covid-19 pandemic.
And without further ado, here are the names of those mentioned by the press:
1) Grab + Singtel (applying for Retail Bank License)
Ride-hailing firm Grab will hold a 60 per cent stake in the consortium, while Singtel will hold the remaining 40 per cent.
Grab and Singtel said in a statement:
"The digital bank will aim to cater to the needs of digital-first customers, who have come to expect greater convenience and personalisation, and small and medium-sized enterprises, which cite lack of access to credit as a key pain point."
2) Razer Youth Bank (applying for Retail Bank License)
Razer's endeavour into the banking sector is via a consortium comprising Sheng Siong Holdings, technology company LinkSure Global, automotive marketplace Carro, insurance services firm FWD and Insignia Ventures Partners. (consortium to be led by Razer Fintech)
Mr Lee, who is also Razer's chief strategy officer, said:
"Addressing the unmet financial needs of the large, yet underserved, segment of the population through an innovative digital-first banking platform is a natural extension of our payments business."
3) Beyond consortium (applying for Retail Bank License)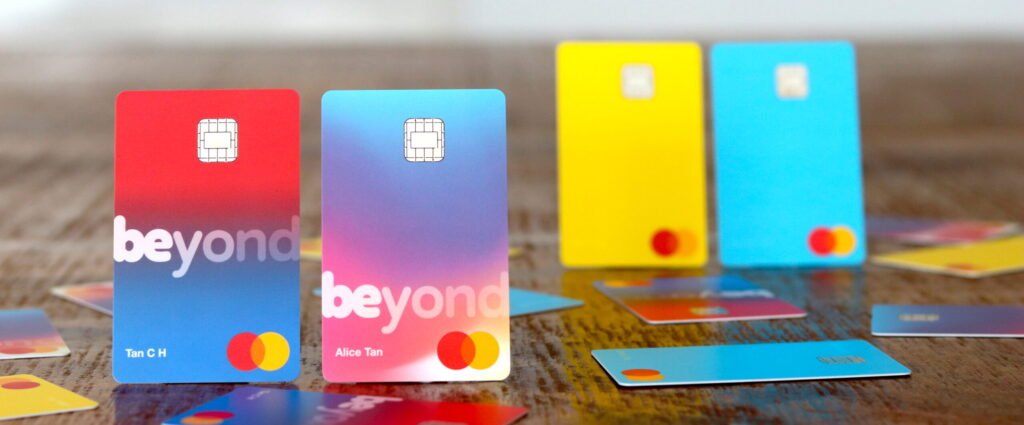 According to SBF, BEYOND consortium is led by V3 Group and EZ-Link, and comprises of various leaders in the Singapore business community:
V3 Group Limited, the leading Singapore enterprise, owner of lifestyle and wellness brands, and fintech solutions developer,
Far East Organization, Singapore's largest private property developer,
Singapore Business Federation ("SBF"), the apex business chamber in Singapore,
EZ-Link Pte Ltd , Singapore's largest issuer of CEPAS-compliant cards and a pioneer in innovative payment technology,
Mitsui Sumitomo Insurance Co., Ltd, a member of world leading insurance group and
Heliconia Capital Management, a wholly-owned subsidiary of Singapore state investor Temasek
Mr Gan Chee Yen, chairman-designate of the Beyond consortium, said in a statement:
"Our proposal represents the combined strengths of some of Singapore's most established companies and their reach to SMEs and their workforce."
4) Shopee Parent – Sea (applying for Retail Bank License)
New York listed and Tencent-backed Sea is seeking a full digital banking license in Singapore, becoming the first declared sole applicant for that category.
The two main operating divisions of Sea are Shopee, one of the leading e-commerce marketplaces in Southeast Asia and Taiwan, and digital entertainment division Garena. Sea also has a digital financial services arm, SeaMoney.
Forrest Li, Sea chairman and group chief executive officer, said in a statement:
"its digital bank will focus on addressing the unmet needs of millennials and SMEs as these are traditionally underserved segments of the market."
5) MatchMove + Singapura Finance (applying for Retail Bank License)
The MatchMove led application brings together a consortium comprising Singapura Finance Ltd, Lightnet Pte Ltd and OpenPayd Holdings Ltd, all premier regulated financial institutions in their respective markets, with deep capabilities and experience across the spectrum of digital financial services.
Shailesh Naik, Founder and Group CEO of MatchMove commented,
"As a pure play fintech, we believe we are well positioned to graduate to a become the digital bank of choice for enterprises, employees and consumers of the future, in Singapore and the region".
6) Owner of TikTok, ByteDance (applying for Wholesale Bank License)
According to Financial Times, TikTok owner ByteDance is in talks with Lee family (behind OCBC) as the China technology group ventures into banking for the first time.
7) iFAST-led consortium (applying for Wholesale Bank License)
If you're wondering why iFAST's share price jumped 13.9% on last Friday (19 June 2020), its because they issued a press release to confirm that 'it is among the nine DWB applicants shortlisted to progress to the next stage of assessment'.
iFAST is leading the consortium with 2 other Chinese partners – Yillion Group and Hande Group.
Yillion Group operates a digital bank in China and Hande Group is a fintech firm founded by the former Chairman of WeBank — a digital bank backed by the Tencent Group.
2 other renowned Chinese players in the race
Another 2 well-known Chinese players in the race are AMTD-Led consortium and Ant Financial (China's fintech giant owned by Alibaba).
AMTD Group, it includes Singapore's power grid operator SP Group, Chinese tech company Xiaomi's finance arm and crowdfunding platform Funding Societies.
Alibaba Group's fintech arm Ant Financial was among the 8 licensees granted a digital bank license in Hong Kong. Back in Mainland China, Ant Financial is also behind MyBank – one of the virtual banks operating in China.
To add on, Associate Professor Lawrence Loh from NUS said that the AMTD-led group and Ant Financial are 2names which stand out among the wholesale bank licence applicants.
Noting that AMTD is one of the largest investment banks in Asia and Ant Financial's Alipay is one of two national wallets in China, he said that both of these players would be up and running from the get-go should their bids succeed.
Winners and Losers from the Digital Banks' Uprising 
For decades, Singapore's own trio of local banks — DBS Group Holdings, Oversea-Chinese Banking Corp. and United Overseas Bank — have dominated the market.
Hence, the digital banking uprising is aimed at opening up the banking industry to new competition as well as maintain Singapore's financial hub sovereignty as the world shifts towards online-only banking.
As you can see, there is strong interest from many incredible prospective players such as e-commerce firms, technology and telecommunications companies, fintechs etc.
This means that the digital bank contenders would likely give the 3 traditional banks a run for their money in time to come.
Last but not least, although it is not clear how the competitive banking landscape would manifest, I foresee that the consumers will be the ultimate winner from this 'disruption' akin to:
Grab disrupted ComfortDelgro with cheaper car-sharing
Circles Life disrupted Singtel with cheaper, mobile-data only plans
Netflix disrupted Singtel's pay-per-TV plans
Anyway, it will be interesting to watch the development of digital banking in Singapore. It is expected that the Monetary Authority of Singapore (MAS) will announce the winners by end 2020.
So stay tuned for this post when the actual winners are broadcast! Want to stay in the loop for top ideas and exclusive content, subscribe to our FREE newsletter here.