Occasionally, I would like to look at insider or share buybacks to see if I am lucky to spot any hidden gems. In fact, this is also one of the more commonly used strategies by investors. Why is that so?
As the legendary Fund manager Peter Lynch once said,
"Insiders might sell their shares for any number of reasons, but they buy them for only on
e: they think the price will rise."
In short, a company's management would only purchase the stock or initiate share buybacks when they perceive that the stock is undervalued. Hence, it makes sense for investors (like You and Me) to do some further research to see if the stock is really a bargain per se.
With these in mind, let's zoom into 3 interesting companies I've cherry picked which have seen insiders buy shares recently.
1. iFAST Corporation Ltd
iFAST is present in Hong Kong, Malaysia, China and India. The Group offers access to investment products including unit trusts, bonds and Singapore Government Securities, stocks and exchange traded funds, and insurance products.
It also provides services such as online discretionary portfolio management services, research and investment seminars, financial technology solutions, and investment administration and transaction services to financial advisory firms, financial institutions, banks, multinational companies, as well as retail and high net worth investors in Asia.
On 1st June 2020, its CEO and Chairman Lim Chung Chun purchased 124,000 shares through market transactions. Shares were bought at approximately $1.10 per share. After the acquisition, it increased his percentage of shares held to 22.3%.
As of the latest Q1 2020 report, iFAST's revenue increased by 41.5% to $38.5 million. Net profit increased by a drastic 132.1% to $3.6 million. Free cash flow was at $2.8 million. Cash balance is at $21 million, which is enough for it to maintain its operations.
iFAST last closed at $1.10, which values it at a P/E ratio of 26.2 and dividend yield of 2.86%.
2. Dutech Holdings Limited
Dutech has developed into a global leading manufacturer of high security products. The Group's include ATM safes, banking safes, commercial safes, and cash handling systems. The Group also designs and manufactures intelligent terminals including Ticket Vending Machines, gaming machines, lottery machines and parking machines. It is headquartered in Shanghai.
From 29th May to 2nd June 2020, Dr Hedda Juliana, a non-executive director of Dutech has bought 347,000 shares via market transactions. The share price acquired ranges from $0.265-$0.270. It increased her shareholdings to 8.16%.
As of the 2019 annual report, Dutech's revenue increased by 3.2% to RMB 1.88 billion. Net profit increased by an astounding 48.9% to RMB 79.1 million.
Free cash flow was at a comfortable value of RMB 195.6 million while its cash balance stands at RMB 448.4 million – a healthy level to cover its operations and expenses.
Dutech last closed at $0.28, which values it at a P/E ratio of 6.42 and dividend yield of 3.57%.
3. Suntec REIT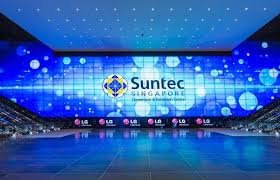 Suntec is one of the leading real estate investment trusts in Singapore, owning income-producing real estate that is primarily used for office and/or retail purposes. As at 31 December 2019, Suntec REIT has assets under management of over S$10 billion with properties in Singapore and key Australian cities of Sydney, Melbourne and Adelaide.
On 20th May 2020, Tang Jialin, a substantial shareholder acquired 2 million shares via market transactions. The share price acquired was approximately at $1.43. After the transaction, the total percentage held is at 8.02%.
As of the 2019 annual report, Suntec REIT's revenue increased by 0.9% to $366.7 million. Net income increased by 15.3% to $260.6 million. DPU decreased 4.9% to $0.09507 per share, while free cash flow was at a comfortable value of $87.9 million. Cash balance is at $157.2 million, which is sufficient to cover the dividends and operation expenses.
Suntec REIT last closed at $1.60, which values it at a P/E ratio of 12.24 and dividend yield of 4.73%.
"Want to stay in the loop for top ideas and exclusive content, subscribe to our FREE newsletter here."