Excerpts from UOBKayHian report
Centurion Corp (SGX: OU8)
Centurion's 1Q23 business update was a solid one with revenue up 5% yoy to S$47m making up 25% of our full-year forecast and thus in line with expectation.
The key PBWA segment, which makes up three-quarters of its revenue, saw 5% yoy growth in its top-line while its PBSA segment was similarly robust, up 7% yoy.
In the near to medium term, it appears that Centurion will continue to see incremental volume and rental growth.
Maintain BUY. Target price: S$0.43.
Centurion Corp slowly but surely grinding higher
Centurion Corp (Centurion) reported a positive 1Q23 business update with its key purpose built workers' accomodation (PBWA, 75% of revenue) segment witnessing a 5% yoy revenue increase due to:
2ppt yoy increase in occupancy rate to 98% in Singapore, and
a significant increase in occupancy rate in Malaysia, up from 68% in 1Q22 to 93% in 1Q23.
In addition, the company stated that rental reversions were healthy and with its ability to pass on inflation and higher costs, it would appear that profit margins have easily been maintained, in our view.
Student accommodation taking slightly longer to recover after COVID-19
As opposed to its PBWA assets, the company's purpose built student accomodation (PBSA) segment has taken slightly longer to recover its occupancy rates given the seasonality of student entries into UK and Australian universities.
As a result, occupancy at UK and Australian PBSA assets were 90% and 80% respectively, although it should be noted that both geographic segments have witnessed robust pre-bookings for the forward academic years, and rental reversions have tracked at 8-10% yoy increase.
Valuation/Recommendation
Maintain BUY with an unchanged PE and P/B based target price of S$0.43. Our PE target multiple of 5.8x is 1SD above Centurion's past five-year average of 4.8x (excluding 2020 which was impacted by COVID-19) and results in a valuation of S$0.43.
We like the company for its ability to pass on higher costs to its customers in both its PBWA and PBSA business segments, and with Singapore and Malaysia's structural undersupply of workers' accommodation unlikely to abate in the near to medium term, the likelihood of positive rental reversions is high in our view.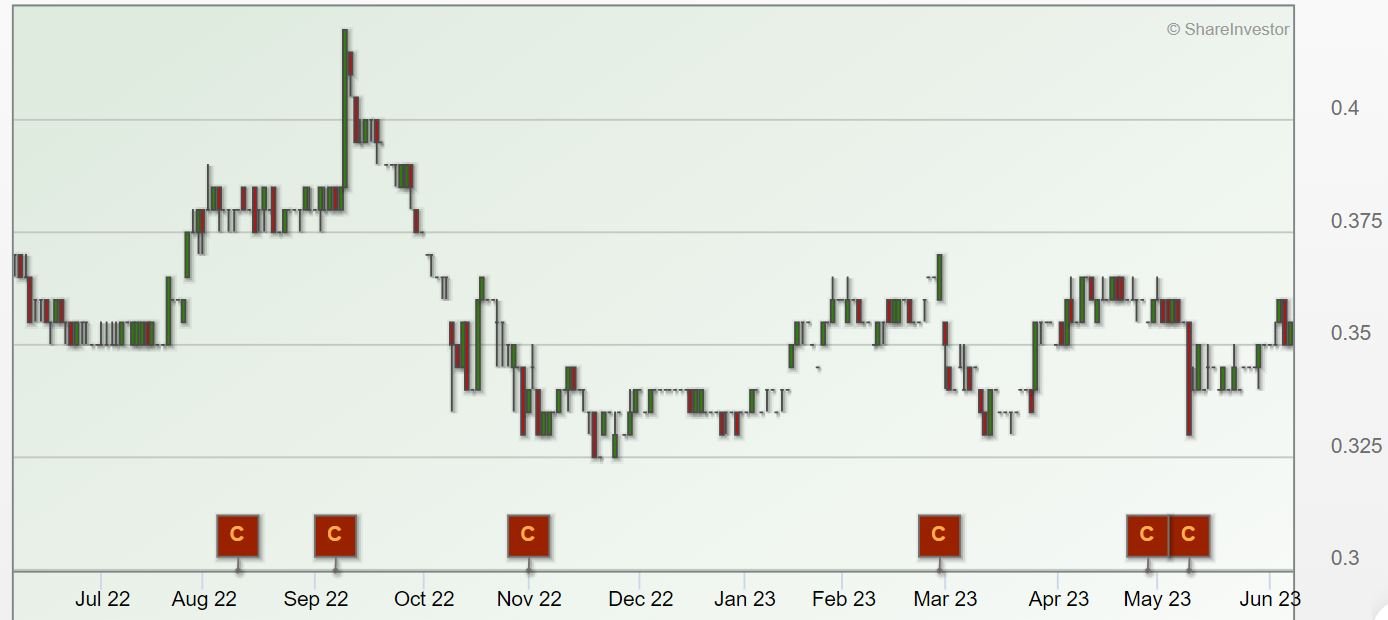 You can find the full report here and the company website here.