I would like to dedicate this post to my wife who has gone through the labour pains to deliver our baby – Cayden Yeo!
And also to all the mothers out there who have to go through 9 months of hardship (all the vomitting and backaches) + the fluctuating hormonal levels pre and post-natal.
Close Shave
Honestly, we didn't expect our baby to come into the world so fast (3 weeks in advance). I was like half alseep at 12.30am when my wife mentioned of contractions' pain. But we both thought it was Braxton Hicks contractions, also known as practice contractions.
Luckily, my wife had downloaded this "Full Term" app on her phone and we started measuring contractions just in case. What we thought was contractions for just a while turned into a long 1.5 hours pain.
We sensed something was amiss and then went to KKH via taxi. The rest was history.
Baby Cayden was delivered safe and sound in KKH and we are so grateful our Gynae (JM Lee) rushed down despite wee hours in the morning. I am so relieved we didn't give birth in the taxi!
With some spare time on my hand as I accompanied my wife in KKH, I decided to also do some scuttle-butt (taking a leaf from Peter Lynch's strategy where he checks out investment ideas during their family shopping trip).
Here are 8 companies I came across during my short stint at KKH:
#1 Huggies Diapers – Kimberly-Clark
The first piece of "clothing" my baby wore is this JB (just-born) diapers by Huggies brand.
In fact, when i was sent on a shopping mission to get some newborn diapers to prepare for the next few weeks, I am surprised to find that Huggies diapers were the only ones catered towards babies up to 5kg. The remaining brands are mainly for 5kg onwards.
Upon digging into the company behind this Huggies brand, i found out that it is U.S. listed Kimberly-Clark whose bread and butter is paper products and diapers.
From a woman's feminine care (Kotex) to your baby's bottom (Huggies), from the kitchen (Scott) to the bathroom (Cottonelle), Kimberly-Clark is the leading provider of personal paper products.
However, its financial numbers indicates that the MNC is actually experiencing stagnant growth in recent times.
Its recent 3Q2018 shows that total revenue inched up just 1% on a year-to-year basis. Net profits, however, dropped 20% y-o-y to US$451 mil due to higher raw material costs and currency headwinds.
Kimberly-Clark last changed hands at US$111.22 on 13 Nov. At that price, it is valued at around 24 times trailing earnings and offers an alluring 3.6% dividend yield.
#2 Formula Milk – Dumex Dulac
My wife gave birth during the twilight hours and was too excited to take a nap throughout the day.
Sensing that she may be too tired later on, I asked for the nurse's assistance to feed the formula milk for just that night while my wife gets her deserved sleep.
Who knows that she K.O.-ed at around 10plus and then woke up at 4+am, eager to check on the baby again! Lol.. But anyway, i found out that the nurse was feeding a new advanced formula called Dulac by Dumex.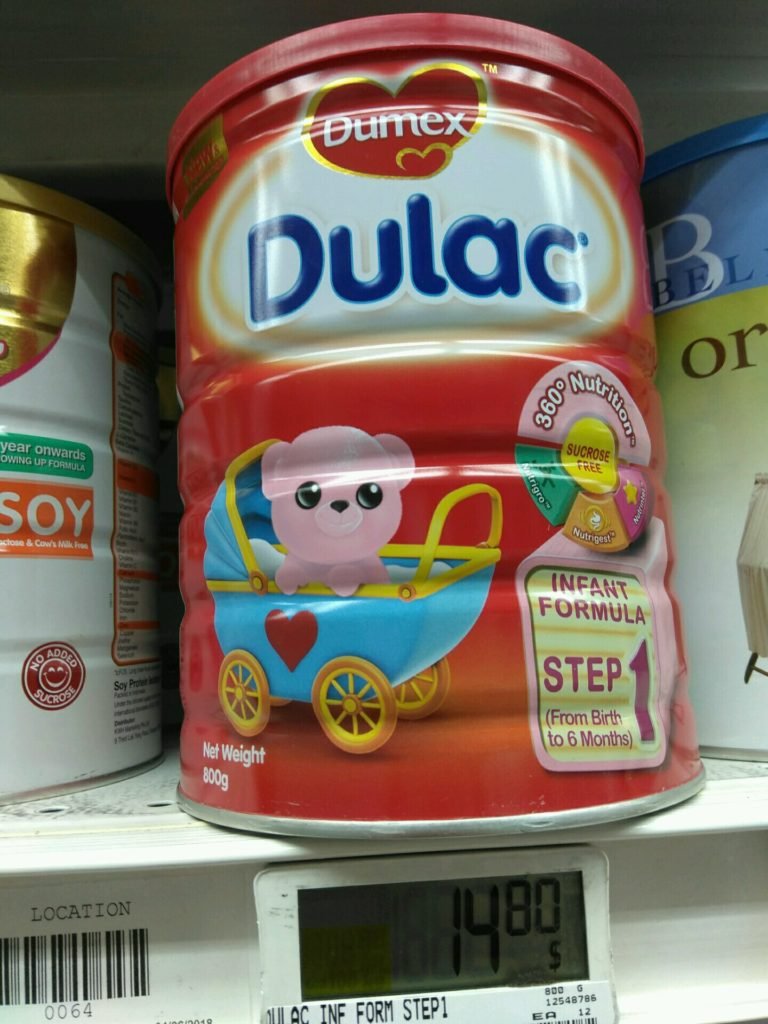 Same thing – i did some googling and found out that Danone is the company behind Dumex. Danone is listed on Euronext Paris where it is a component of the CAC 40 stock market index.
Group Danone is also a Fortune 500 company and one of the most successful healthy food companies in the world. Its portfolio of brands include:
Evian
Dumex
Aqua
Activia & more!
Danone's shares last traded at EUR 66.11 with a ttm PE ratio of 15.68x and decent dividend yield of 2.87%.
#3 Bottles + Sterilizer – Philips Avent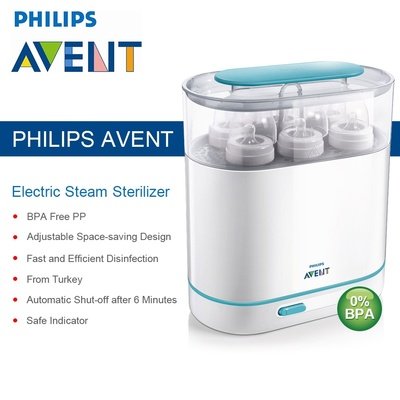 We left the baby purchases to the last minute as we thought there was still some leeway and wanted to double confirm with the hand-me-downs from my elder daughter.
Thus, I am left scrambling for items to prepare for the unexpected early delivery and the first few items i had to consider is the bottles and sterilizer.
My wife had seen the 'advertisements' or raving reviews from Instagram that Tommee Tippee bottles were the best in the class due to their anti-colic function and design of nipple to mimic the breast's natural flex, stretch, and movement.
Unfortunately, Tommee Tippee is a brand under Mayborn group and is a private company.
That said, we stuck with Philip Avent on the sterilizer and this brand is part of a listed company called Koninklijke Philips NV (NYSE: PHG). Koninklijke Philips N.V. is a Dutch company looking to transform into a focused leader in health technology.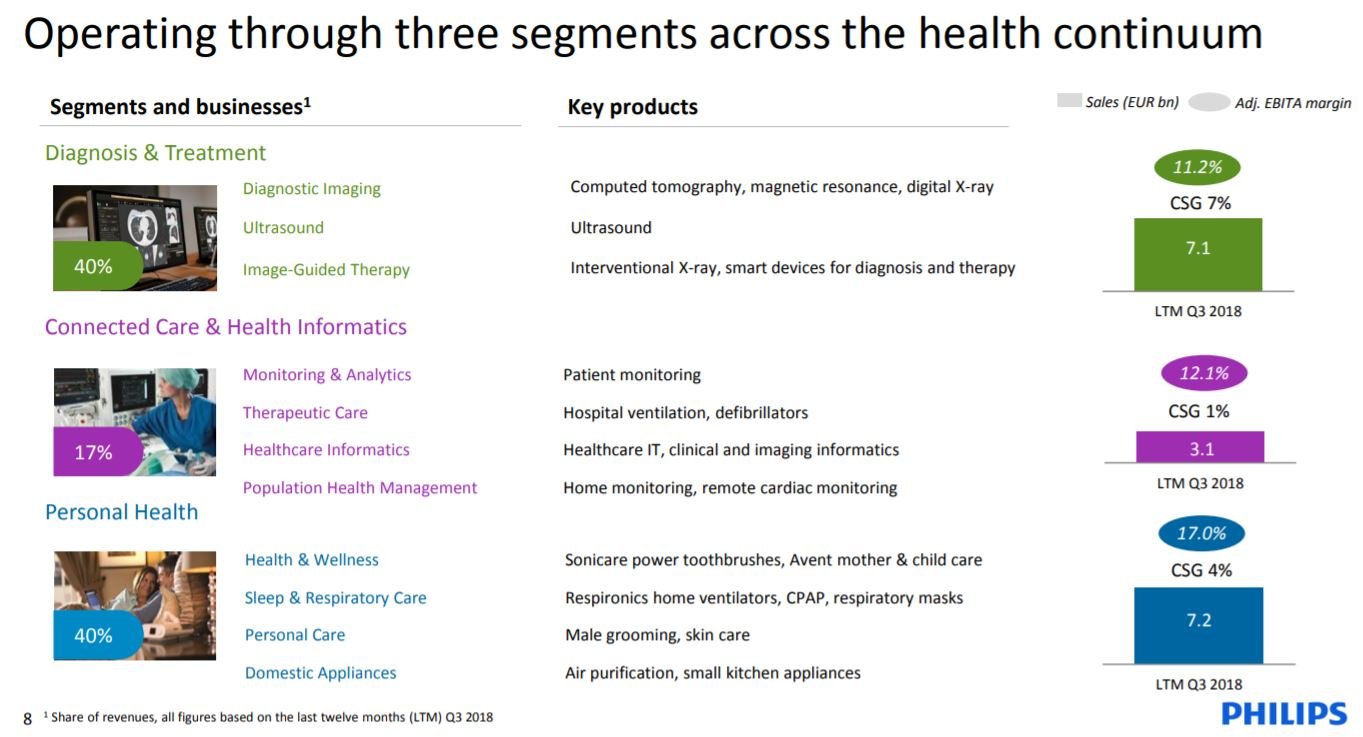 It has discontinued operations at Philips Lighting and now has 3 big segments namely:
Personal Health (philips avent is part of this group)

Diagnosis & Treatment

Connected Care & Health Informatics
A quick check on its financials in the past 4 years show that Philips group has been growing, albeit at a slower pace.
Koninklijke Philips NV last traded at US$37.52 at the time of writing. With that, it is trading at a P/E ratio of 24.6x and offers out a dividend yield of 2.5%.
---
Next up, we also have 3 local companies which i encountered through the free gift-card i received from the nurse.
#4 Baby Shower – Neo Group
For the Chinese, we are usually inclined to give out red eggs and cakes during the baby shower.
In the free gift bundle, there is this pamphlet/discount voucher from Choz confectionery, part of listed Neo Group. We have ordered Choz for my elder daughter before and was satisfied with the quality cakes etc.
Thus, this time round, my wife saved us the trouble of searching around by settling on Neo Group immediately. Talk about quality over price. Hahaha…
My daughter is also super happy to receive the below height measurement chart by Neo Garden!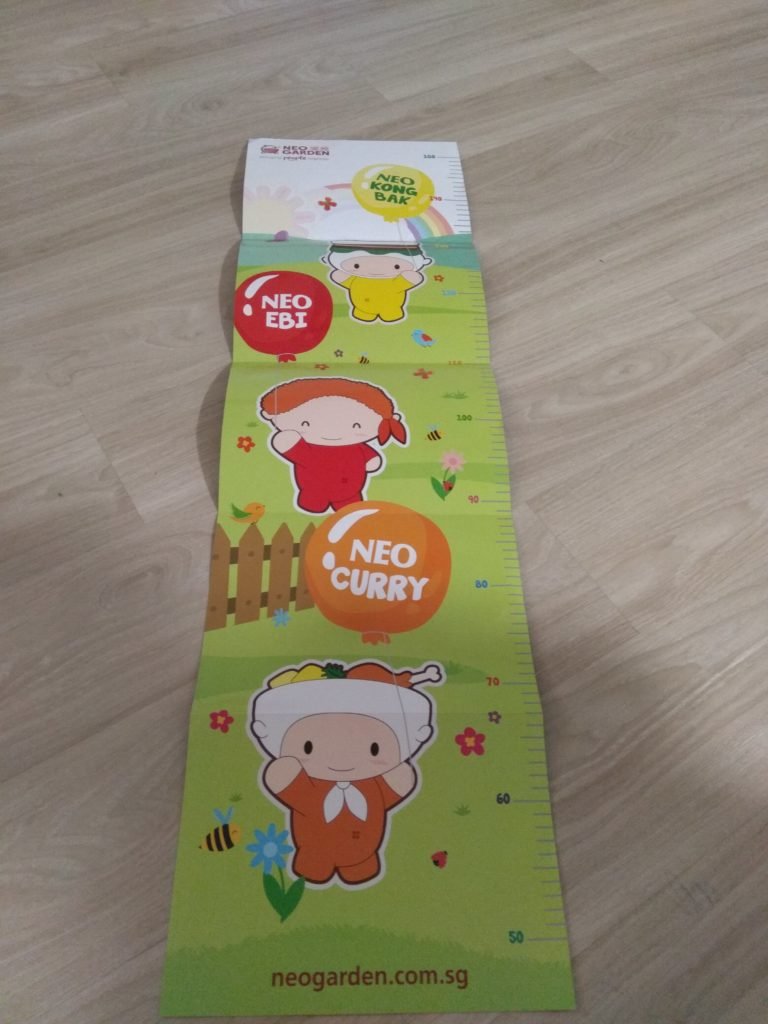 Many people know Neo Group Limited as a leading food caterer in Singapore. While it has its roots in food catering, it has branched out to 2 other business segments:
Food Retail under the Umisushi brand
Food Manufacturing, which manufactures, distributes and retails surimi-based seafood products and the DoDo brand of fishballs
Its recent 2QFY2019 results indicated a minor rebound from last year where losses of S$0.88 mil flipped to a positive S$0.4 mil for the quarter.
That said, NEO Group recorded a 6.1% year-on-year ("yoy") decline in revenue to S$80.7 million for 1H2019. This is attributed to 2 main reasons in order to enhance the Group's profitability:
Intentional reduction of low margin transactions in Supplies and Trading business
Closure of non-performing Umisushi outlets .
Neo group last changed hands at S$0.445 with a trailing P/E ratio of 14.5x and dividend yield of 2.2%.
#5 1st Insurance Policy – Great Eastern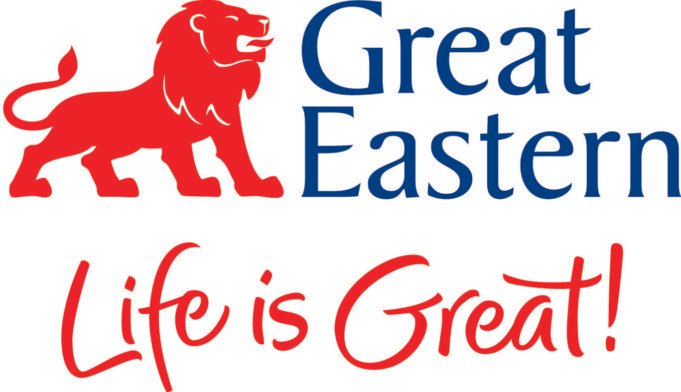 Apart from the receipt of many free gifts, I particularly feel that Great Eastern and NTUC Income did well to include their promotional brochures inside.
Chuck away details of the brochures; I have a faint idea that both provides a 1 year free health insurance coverage for the baby.
NTUC has this https://ntucgoodstart.sg/ thingy while Great Eastern offers this Great Bundle of Joy promotion. Given that NTUC is a social enterprise, i shall focus on Great Eastern (SGX: G07) as a listed company here.
For its latest 3QFY2018 results, Great Eastern achieved a 13% increase in net premiums, or roughly S$400 mil increase. However, profits came in 26% lower mainly due to higher claims of S$330 mil & S$440 mil increase in insurance contract liabilities.
Great Eastern is trading at S$25.89 with a Price-to-Book (P/B) ratio of 1.64x and around 2.3% dividend yield.
#6 Baby CDA – DBS/UOB/OCBC
Sourced from Straits Times
Lastly, as part of the Baby Bonus Scheme, we will receive an upfront CDA first step grant of $3,000. The government will then match dollar-for-dollar ($3,000 for 1st & 2nd child) in the CDA account.
Thus, it is a no-brainer to deposit that $3,000 baby bonus into the CDA account. For more information, you can also check out this article.
And here's the kicker (if you haven't thought of it before), the CDA can only be opened with the local banks – POSB/DBS, OCBC or UOB. 
This gives them the added advantage over over foreign banks since they can nurture the banking relationship and extend to the whole family further down the road.
Wrapping Up
Hope you have enjoyed my mini-story and also these 8 baby-related stocks from all over the world.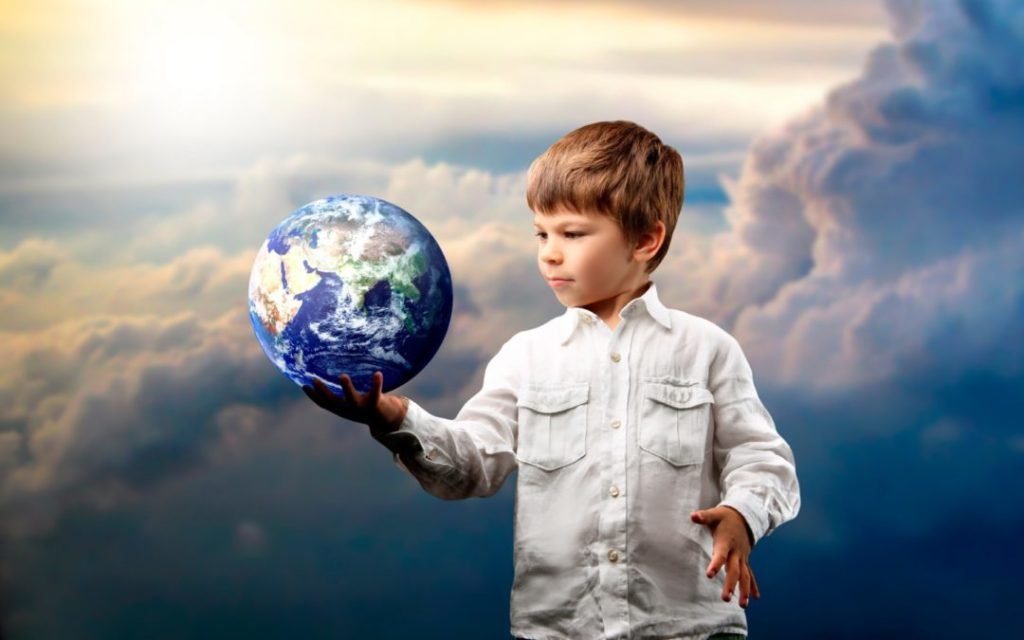 Being a parent of 2 kids will bring lots of joy but also lots of financial stress, especially with Uni Fees probably hitting 6 digits in 20+ years time. While insurance will take care of the unexpected downside, we are would need to invest wisely to prepare our kids' future.
With that, we are going to do some concrete research and start purchasing a couple of stocks for the long term for our kids. All these will probably be penned down in an article next time… so stay tuned!
---
FREE Download – "7 Top Stocks Flashing On Our Watchlist"
Psst… We've found 7 exciting companies that are poised to skyrocket >100% in the years to come. Simply click here to uncover these ideas in our FREE Special Report!