On 13 November 2018, Techbond Group Bhd (Techbond) has officially released its IPO document and has opened application for its IPO shares at a price of RM 0.66 a share.
Applications will be closed at 5.00 p.m. on 23 November 2018 and its shares are scheduled for listing on Bursa Malaysia on 5 December 2018.
Question here is: Should You Apply for this IPO?
Before you do, I have downloaded its IPO document and have taken my time to study it. You can also check the IPO prospectus here.
That said, I have summarized 7 things you need to know about Techbond before applying its IPO shares.
#1: Techbond Business Model
Founded in 1992, Techbond manufactures water-based and hot melt industrial adhesives from two locations.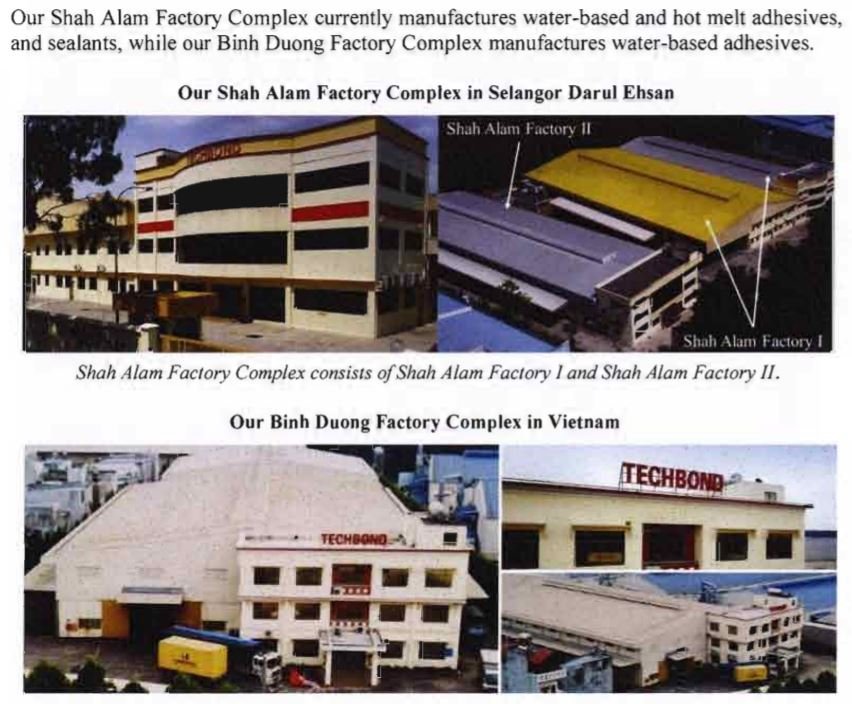 The first is in Shah Alam, Malaysia. The second is in the Binh Duong Factory Complex, Vietnam.
Its products are sold both locally and abroad with key markets such as Vietnam, Indonesia, and China.
Techbond's industrial adhesives are used in various applications as shown above. Combined, the company has a capacity to produce a total of 17,878 tonnes of industrial adhesives per annum.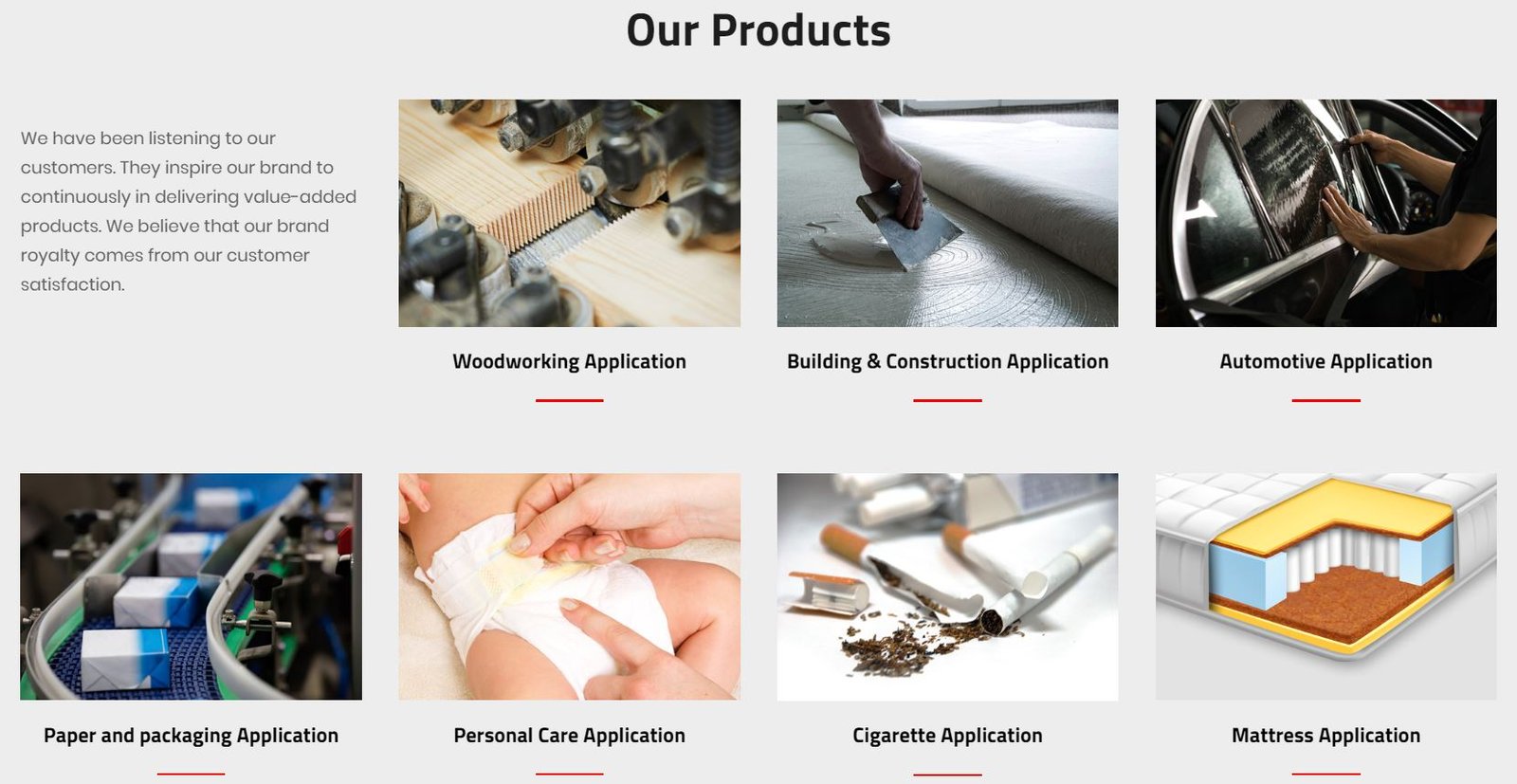 For financial year (FY) 2018, Techbond has produced 11,265 tonnes of industrial adhesives, utilizing a total of 63.0% of its production capacity.
It is slightly higher than 58.3%, 59.2%, and 60.9% recorded for FY 2015, 2016, and 2017.
#2: The Management
Lee Seng Chye and his wife, Tan Siew Geak will remain as main shareholders of Techbond upon completion of its IPO listing with 73.65% shareholdings in Techbond. Previously, they own 100% of the company.
Mr. Lee is the Managing Director where he would be involved in providing strategic directions of the company.
Mdm Tan sits in as an Executive Director where she manages the admin and HR functions of the company.
#3: The Financials
Techbond has achieved steady growth in revenues and profits over the last 4 years.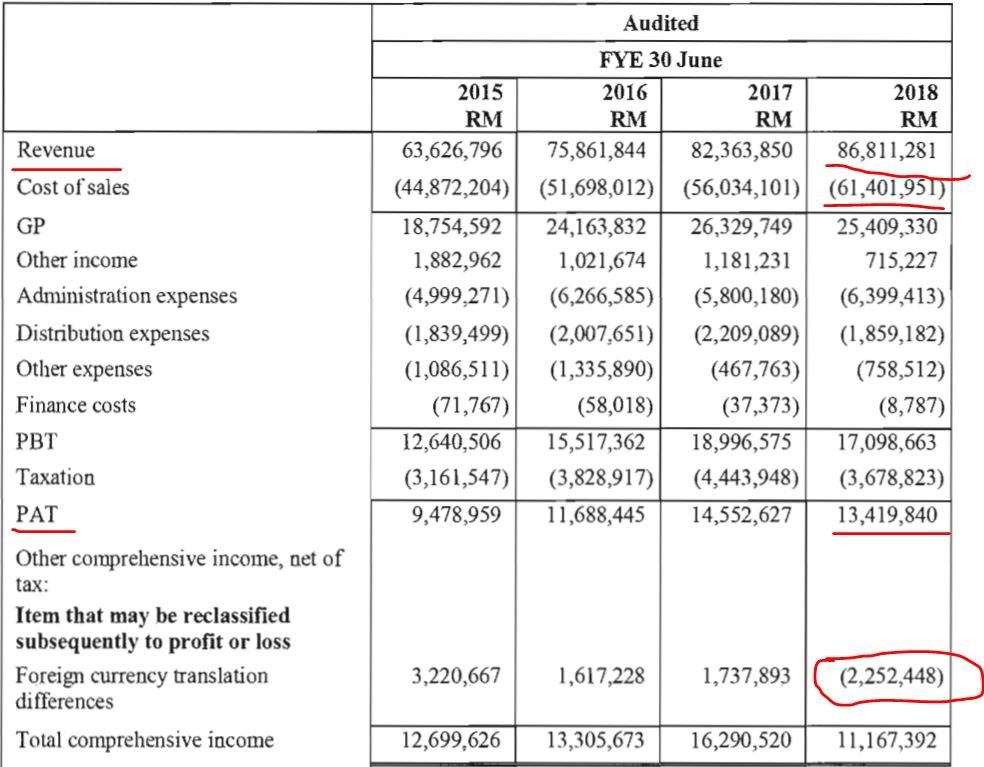 Source: Techbond's IPO Prospectus
Its financial results are mainly driven from export revenues where it received higher sales from Vietnam, Indonesia, and China.
Its revenue had increased from RM 63.6 million in 2015 to RM 86.8 million in 2018 while its profits after taxes (PAT) had grown from RM 9.5 million in 2015 to RM 13.4 million in 2018.
That said, FY2018 profits saw a dip from FY2017 due to increased cost of goods sold. In addition, investors should also watch out for the currency risks as Techbond suffered from a 2.2 mil FX loss in FY2018.
#4: IPO Proceeds
Techbond intends to raise a gross proceeds of RM 39.67 million from its listing of IPO shares. From which, it plans to utilize the proceeds to:
(i) Expansion of Vietnam Operations – RM 28.78 million
RM 10 million – construction of a factory complex in the Vietnam-Singapore Industrial Park (VSIP).
The factory complex will have a built up area measuring 6,968 sq. m. and construction may start by April 2019 upon authorities' approval.
Completion aimed around 1st quarter 2020.
RM 12.7 million has been allocated to purchase the necessary machinery & equipment
RM 6.0 million in working capital to kick start its operations at VSIP in April 2020
(ii) Expansion of Malaysia Operations – RM 5.89 million
Techbond has allocated RM 4.5 million on machineries & equipment purchase for its Shah Alam plant. It mainly involves the setting up of a new low viscosity hot melt adhesives manufacturing line and purchasing of lab equipment for its Quality Control (QC) department.
Techbond has allocated another RM 1.4 million to finance its working capital at its Shah Alam plant.
(iii) Estimated Listing Expenses – RM 5 million
#5: Dividend Policy
Techbond does not adopt a fixed dividend policy as it intends to reserve capital to fund its plans for future growth.
#6: Key Risks
Techbond has identified a few key risks which could potentially have a negative impact on its financial results in the future. They are:
(i) Land Leases
The remaining land lease for its existing plant in Binh Duong is 14 years. Its new factory complex would be constructed on the VSIP plant which has a land lease balance of 40 years.
There is no assurance that the government of Vietnam will renew or extend the tenure of the leases upon its expiry in 2032 and 2058.
This is due to the fact that the Vietnam government has only started to grant leases of land starting in 1998.
(ii) Dependence on 5 Major Customers
Techbond has derived 26.4% of its revenues in 2018 from 5 main customers. PT Asiatech Anugrah Setia of Indonesia is Techbond's main customer as it contributed a total of 11.7% of its revenues in 2018.
This risk is viewed to be somewhat mitigated as it has a long standing relationship with the Indonesian firm for 10 years.
Still, any changes in orders from its main customers would indeed impact Techbond financially, be it positive or negative.
(iii) Foreign Exchange Risks
As previously mentioned, Techbond is subjected to FX risks as most of its revenues & purchases are denominated in USD.
#7: Valuation
Presently, the IPO shares of Techbond is offered at RM 0.66 per share. In total, Techbond would issue 230 million shares, thus, lifting its market capitalization to RM 151.8 million.
For FY 2018, Techbond had made RM 13.4 million in PAT. Hence, its P/E Ratio is 11.3. In addition, Techbond would have RM 0.52 in net assets a share. Thus, its P/B Ratio is 1.27.
Conclusion
Techbond has built a track record of delivering growth in sales and sustainable profits margins over the last 4 years. The board is growth-minded as it plans to reserve cash for future growth.
The future success of Techbond remains heavily dependent on the execution of its plans in Vietnam.
---
FREE Download – "7 Top Stocks Flashing On Our Watchlist"
Want to find out about other exciting growth stocks? We've dug into 7 companies poised to skyrocket >100% in the years to come. Simply click here to uncover these ideas in our FREE Special Report!