Stocks have been on a wild ride with many big companies announcing negative guidance for their results announcements.
Many investors are looking to ride out the huge volatility by investing in stable profitable companies with positive analyst coverage. Here are 7 such companies you should take note of.
Stock Idea #1 Sports Toto Berhad
Kenaga Research has maintained its Outperform rating on the stock with a target price of MYR 2.13.
The high possibility of the company returning to its 90% ticket sales will boost the bottom line for the company.
"However, it does not rule out the possibility of ticket sales spiking to as high as >90% of pre-pandemic levels in the event of a jackpot snowballing.
Recall, during the early part of this year, marginal punters were enticed by the snowballing jackpot of the Supreme Toto 6/58 which eventually hit a whopping RM96m in end-March.
Consequently, SPTOTO reported bumper earnings in 3QFY22 with ticket sales surging 45% QoQ to 97% of pre-pandemic levels.
We maintain our FY23−24F forecasts that assume its ticket sales to recover to 89−94% of pre-pandemic levels"
>> Read more about the company here.
Stock Idea #2 Press Metal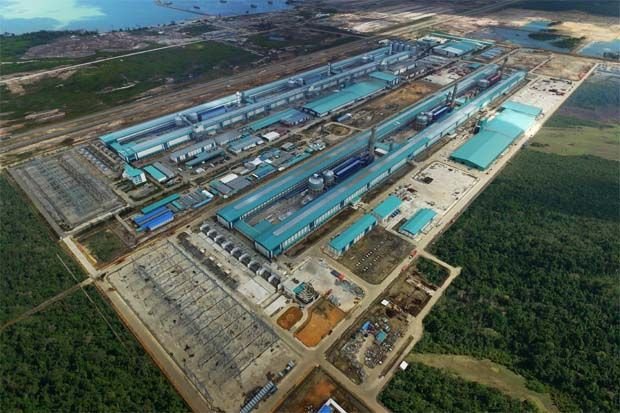 RHB has maintained its BUY rating on the company with a target price of MYR 5.73.
The company is in the forefront of the industry change to green aluminium.
"We still like our sector Top Pick Press Metal for its capacity driven earnings upcycle (3-year forward earnings CAGR of 26% from 2021).
This is supported by it being a key proxy of low carbon producing aluminium smelters, global decarbonisation effort in limiting coal based smelters, and current tight industry supply.
In terms of the environmental aspect, PMAH undertook a business process lifecycle management under its environmental assessment.
In 2021, its greenhouse gas (GHG) emission intensity (measure by CO2 emission/tonne of aluminium produced) was 2.57 tonnes, below the global industry average of 11.5 tonnes, according to Aluminium Insider.
We upgrade our "S" score given the group's commendable management of its occupational health and safety (resulting in two consecutive years of zero fatality) apart from its continuous effort in supporting work-life balance of its employees."
>> Read more about the company here.
Stock Idea #3 Ancom Nylex
AM Investment Bank has initiated a Buy rating on the company with a target price of MYR 1.30.
The company is a pioneer in its industry and the only such company in Southeast Asia.
"Ancom has been a pioneer in the manufacturing of agricultural chemicals (agrichem) since inception.
Over the years, Ancom's business model has evolved and diversified from an agrichemical manufacturer to a conglomerate with a wide range of operations, including industrial chemicals, polymers, logistics and other non-core activities which management now plans to eventually exit.
ANB's agrichem division is the only large-scale manufacturer of active ingredients (AIs) for herbicides in Southeast Asia and also a major operator in Asia Pacific."
>> Read more about the company here.
Stock Idea #4 Cahya Mata Sarawak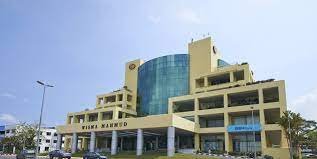 RHB has maintained its Buy rating on the company with a target price of MYR 1.02.
After a better than expected results, the shrewd company knows to start optimising its operations in preparation for weak market.
"After a better-than-expected 1H22, Cahya Mata Sarawak has embarked on improving cost and operating efficiency to sail through a challenging 2H22 amid rising raw material costs and labour shortage.
We expect the ongoing/potential newly awarded infrastructure contracts in East Malaysia and relocation of Indonesia's capital city to East Kalimantan as key catalysts for the company.
Bulk cement prices have moderated 3% MoM to MYR295.50 per tonne, but remained higher than the pre-COVID-19 average ASP of MYR198 per tonne by 49%.
Demand recovery has also been impeded by the persistent labour shortage, which may only improve in 2023 as foreign workers slowly return.
We think that the revival of local infrastructure projects post-Budget 2023 and political stabilisation (ie post-elections) would be a near-term key sector catalyst moving forward."
>> Read more about the company here.
Stock Idea #5 Sunway
Hongleong Investment Bank has maintained its Buy rating on the stock and with its target price at MYR 2.65.
The immense potential of the industry and the company has provided the impetus for the good valuation.
"We see vast growth potential for hospitals as the demand is increasing due to (i) urbanization; and (ii) better health awareness post pandemic, while the supply remains well under the recommendation of WHO.
With the strategic partnership with GIC, Sunway is expediting its growth plan with a healthy pipeline of expansion and new hospitals.
As we illustrated through a comparison with its peer, we think that the segment is undervalued and believe it will increasingly draw investor's focus once the earnings from the segment filter through and as the segment progresses closer to the value unlocking exercise via an IPO. "
>> Read more about the company here.
Stock Idea #6 Bintulu Port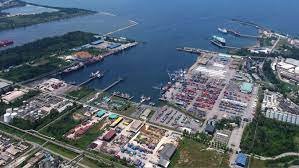 AM investment Bank has maintained its Buy rating on the company with a target price of MYR 6.05.
The recent force majeure incident will likely be solved quickly and the company will resume back to its normal state effectively.
"On 5 Oct 2022, Petronas declared a force majeure on LNG supplies to its customers due to a pipeline leak caused by soil movement at the vicinity of KP201, Sabah Sarawak Gas Pipeline on 21 Sep 2022.
The pipeline has a design capacity of 750 mil CF/day. Based on 1 ton: 48,700 CF, daily disruption amounts to 15.4K ton of LNG.
The leak affected only the MLNG Dua production facility with a nominal capacity of 9.6 mil tonne per annum – or 33% of Petronas' MLNG total nominal capacity.
Other LNG production facilities within the Petronas LNG Complex continue to operate as planned.
LNG exports make up 49% of total throughput of Bintulu Port Holdings (BiPort), all of which are sourced from Petronas-operated Malaysia LNG complex with production capacity of 29.3mil tonnes per annum.
We believe the impact from the leakage is minimal to BiPort, as most of the natural gas in its liquefaction plant are sourced from Sarawak instead of Sabah.
Daily natural gas production from Sabah is only 15.2K tonnes/day, or 18% of Sarawak's 83.9K tonnes/day, whereas production capacity of MLNG2 is 9.6mil tonnes/annum, or 263K tonnes/day.
Assuming 60 days of disruption, there will be a shortfall of up to 1.0mil tonnes of LNG in FY22F, which will only reduce BiPort's earnings by 2.1%. Another mitigating factor is that Petronas can chose to increase production in Sarawak to make up for the shortfall in supply from Sabah."
>> Read more about the company here.
Stock Idea #7 Hibiscus Petroleum
Hongleong investment Bank has maintained its Buy rating on the company with a target price of MYR 1.54.
The company has emerged from the shadows and came back stronger.
"Starting FY23 on a clean slate. Including the recent declaration, dividends for FY22 totaled to 2 sen/share.
With Hibiscus proposing to pay the Sabah State Government, this resolves the SST debacle that was brought up in Jul 2022.
We highlight that this is at a discount to the initial sum of RM97.3m (comprising RM66.0m in SST and RM31.3m in penalty incurred for late payment).
Hibiscus has decided to incur both the Sabah SST expense (RM85.7m) and the non-cash reversal of tax provision (RM125.5m) in its previous quarter 4QFY22, rather than in 1QFY23.
With that, the restated core net profit for 4QFY22 and FY22 would be RM257.3m and RM382.5m respectively (from RM217.5m and RM342.7m previously) – see Figure #1.
Going forward, the group will move on with a clean slate. We are positive on this development as we believe that there was a share price overhang previously, mainly due to the Sabah SST debacle. "
>> Read more about the company here.