What a year 2020!
Not only did Covid-19 caused havoc around the world, it also led to huge roller coaster rides in the stock markets.
Despite crash-bottoming at March 2020, the U.S. indices rebounded and reached record high this year with SAAS and Tech stocks at the fore-front.
In contrast, the SGX market has not recovered from the bruises mainly due to it being a country heavily reliant on World Trade and Tourism. That said, things are looking up for SGX stocks as we moved into phase 3 on 28 Dec 2020.
With that in mind, here are 7 interesting stock ideas to look forward to in January 2021.
[We have extracted important snippets and links from the various different brokerage firms]
#1 Nanofilm Technologies International Ltd
CGS CIMB has initiated coverage of this stock and has given it a BUY rating with a target price of $5.52.
This is at the back of being the " only company globally to offer Filtered Cathodic Vacuum Arc (FCVA) coating technology on a commercial scale as at 23 Oct 2020.
Against conventional coating technologies, NTI's offerings provide greater functional and cosmetic advantages and is also environmentally-friendly."
Moreover there is also a  "high entry barrier" for the patented technology.
>> Read more about the company here.
#2 Fortress Minerals Limited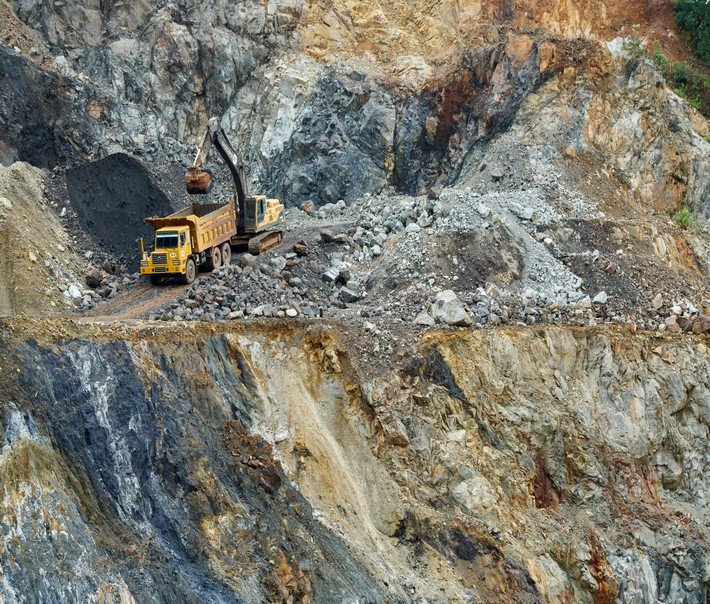 Phillip Capital has initiated coverage of this stock and has given it a BUY rating with a target price of $0.28.
The positive sentiment is due to "high profitability due to low-cost structure and proximity to customers. Unit cost of US$28.8/WMT against ASPs of US$95.9/DMT yielded gross profit margins of 66.7% of (industry average of about 50%) in FY20.
Another advantage FML has is the close proximity of its Bukit Besi mine – of about 100km – to domestic steel-mill customers. The quality of its iron ores (TFe grade of 65.0%), consistent supply and short delivery time are expected to ensure captive buyers from steel mills in Malaysia."
Moreover, the underlying demand is also strong as there is "healthy volume growth of 40% expected in FY21e to meet construction demand. 1HFY21 production volume surged 57% YoY to 231,007 WMT. Demand was driven by new offtake agreements with steel mills in Malaysia. We expect FML to increase production by 54% from FY20 to FY22e.
Malaysia's 9M2020 production of iron and steel bars and rods grew 5.5% YoY. On the basis of projected GDP growth of 6.5%-7.5% and construction-sector growth of 13.9% in 2021, demand for steel and iron ores is expected to increase. "
>> Read more about the company here.
#3 Genting Singapore
Maybank Kim Eng has upgraded its ratings from Hold to Buy and have a price target of $0.95.
The change in sentiments is due to "Phase 3 of Singapore's reopening will begin on 28 Dec 2020. In addition, the Pfizer-BioNTech vaccine will arrive soon and Singapore will gradually reopen its borders. "
This is coupled with " The first batch of the Pfizer-BioNTech vaccine will arrive by year end. Singapore aims to vaccinate its entire population by end-2021. This will instill confidence in Singaporeans to visit RWS again."
>> Read more about the company here.
#4 Lendlease Global Commercial REIT
Phillip Capital has initiated coverage of this stock and has given it a Accumulate rating with a target price of $0.78.
The first reason is because of its "highly stable portfolio built for growth. We see income stability from SC, which has been 100% leased by Sky Italia for the next 12 years (FY20 GRI: 34%).
The remaining 66% of its GRI stems from 313 (WALE of 1.8 years by GRI). Fixed rents historically account for more than 95% of LREIT's gross revenue.
With recovering tenant sales and returning footfalls, we expect fixed rents to continue contributing more than 90% to LREIT's portfolio GRI in FY22. Both properties have built-in rental escalations: based on CPI for SC and 2.7% for 313. "
The second reason is because "313 [is] to bottom out with the help of Phase 3. As Singapore moves towards Phase 3, the group size for gatherings and capacity limits is expected to increase. Higher-risk activities like bars and karaokes will also be allowed."
>> Read more about the company here.
#5 Frencken Group
RHB has maintained a rating of Buy and has its target price at $1.37.
The continued support on the rating is due to "recovery in the automotive sector.
Revenue from the automotive segment is likely to be better in 2H20 vs 1H20, as the automotive sales have picked up after the end of the global lockdown caused by COVID-19."
Another factor is the "growth in industrial automation will likely come in 2021. Frencken's key customer in the industrial automation segment has delayed its new product launch due to supply chain issues.
As a result, we now estimate the launch will likely happen in 2021, expect this segment to continue taking a hit, and only see a recovery next year, in 2021."
>> Read more about the company here.
#6 CapitaLand International Commercial Trust
Maybank Kim Eng has maintained its buy rating on the company with a target price of $2.50.
The continued support of the company is because " has emerged post-merger as Singapore's largest REIT and also among Asia's largest, with a SGD22.4b AUM diversified across 24 retail, office and integrated development assets.
Valuations are undemanding at 5.2% FY21 dividend yield and 1.0x PB versus history and peers."
Also it is expected for the" negative reversions to moderate in 2021 as social-distancing measures continue to ease, and retail recovery gains traction.
Shopper traffic has remained stable since Phase 2's reopening as tenants' sales have gradually improved, returning to 89% of pre-Covid levels, versus 85% in 1H20."
>> Read more about the company here.
#7 DBS Limited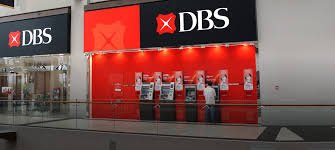 RHB Capital has maintained its buy rating on the company with a target price of $30.
The positive sentiments are because " DBS has more headroom to absorb any potential losses from credit risks.
With provisions of SGD2,489m set aside in 9M20, that included adjustments for macroeconomic variables (MEV) and management overlay, management has front-loaded much of its 2-year provision guidance of SGD3-5bn.
Its LLR was increased to 107% at end-Sep 2020, compared with 94% in Dec 2019. "
A very strong factor is also due to " Sustained recovery in fee income. In 3Q20, DBS' fee income rebounded by a sharp 17% QoQ to pre-COVID-19 levels.
We expect a sustained improvement in fee income from wealth management and customer treasury flows, as economic activities regain pace. Management is optimistic the bank can achieve double-digit fee income growth in FY21."
>> Read more about the company here.
Billionaire Warren Buffett is arguably the most successful investor of all time.
Learn the secrets to Warren Buffett's investment success by downloading the Free Guide below: