Hyphens Pharma is a speciality pharmaceutical and consumer healthcare group with a direct presence in five ASEAN countries, namely, Singapore, Vietnam, Malaysia, Indonesia, and the Philippines.
We have written about its IPO back in 2018. You can read it over here.
Its main 3 segments include:
Specialty Pharma Principals segment
Proprietary Brands segment
Medical Hypermart and Digital segment.
Specialty pharma principals segment engages in the business of selling and marketing specialty pharmaceutical products.
Proprietary Brands segment develops markets and sells own proprietary range of dermatological products and health supplement products through Hyphens and Ocean Health Singapore.
Medical Hypermart and Digital is engaged in the wholesale of pharmaceuticals and medical supplies in Singapore through Pan-Malayan.
With that, lets check out 6 quick things to know about Hyphens Pharma.
#1 Hyphens Pharma 5-Year Summary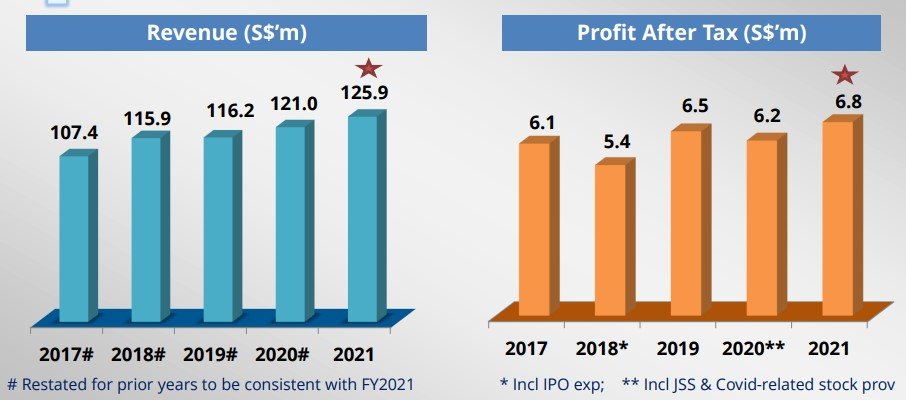 Hyphens Pharma has had a steady growth in its topline from $107. 4 mil in 2017 to $125.9 mil in FY2021.
However, its profits after tax have been fluctuating during the same period – seemingly showing a lack of operational leverage to grow the bottom-line at scale.
#2 Novem Acquisition
That said, Hyphen Pharma has acquired Novem Group in Nov 2021 for S$16.3 million.
Novem is a leading distributor of pharmaceutical products, nutraceutical products and medical devices with over 20-year track record.
Novem also has a 45% shareholding interest in Ardence Pharma, a Malaysian wholesaler of pharmaceutical and medical goods.
This additional interest helps to offer Hyphen Group a further boost of synergies in its Malayan ventures.
It is estimated that the acquisition could add S$12m to sales and S$1.3m to net profit in FY22E.
#3 Proprietary Brands and Dermatology
The company is continuously working on its own portfolio of proprietary products under dermatology; scalp care; and health supplement headers.
Firstly, Hyphens Group has released a new proprietary product for Eczema treatment marketed as Ceradan with patents in multiple countries.
On a side note, dermatology brands like Ceradan, TDF and CG210 have enjoyed robust growth in sales and brand equity too.
Secondly, Hyphens Pharma has inked exclusive licensing deal of Ustekinumab biosimilar for Singapore, Malaysia and the Philippines.
It is a human monoclonal antibody for the treatment of dermatological immune mediated disorders like plaque psoriasis, psoriatic arthritis and Crohn's disease.
On top of that, Ocean Health is a popular supplement brand that is housed under the company.
Fish Oil and Multi-vitamin supplements are their bestsellers – helping to boost its recurring income.
#4 Specialty Pharma Principals
In this division, the company markets and sells a range of specialty pharmaceutical products through exclusive distributorship with Europe and US companies.
This segment has led to Hyphen's growth of its ASEAN businesses. In particular, Vietnam and Indonesia have shown great potential with the former contributing ~30% of revenue.
Hyphen Pharma's specialty pharmaceutical product portfolio comprises more than 30 products.
The major products in their product portfolio include contrast media products, Stérimar nasal sprays, Bausch+Lomb eye drops, Vivomixx et al.
These deals and the segment are very important catalysts as it contributes over half of the revenue.
#5 Medical Hypermart and Digital Focus
Lastly, the company possesses both B2B and B2C capabilities via its medical hypermart.
Under the B2B segment, Hyphens Group established an online platform called www.pom.com.sg under its 'Pan-Malayan' vertical.
This online B2B platform, which they refer to as online 'Medical Hypermart' allows large scale sales to registered clients.
On the B2C side, Hyphens Pharma officially launched WellAway. It is Singapore's first HSA-registered e-pharmacy where more than 100 clinics have already signed up.
Moreover, this has set an industry gold standard for end-to-end medication home delivery, in terms of both safety and efficiency for patients. Patients will also receive medication counseling in the process.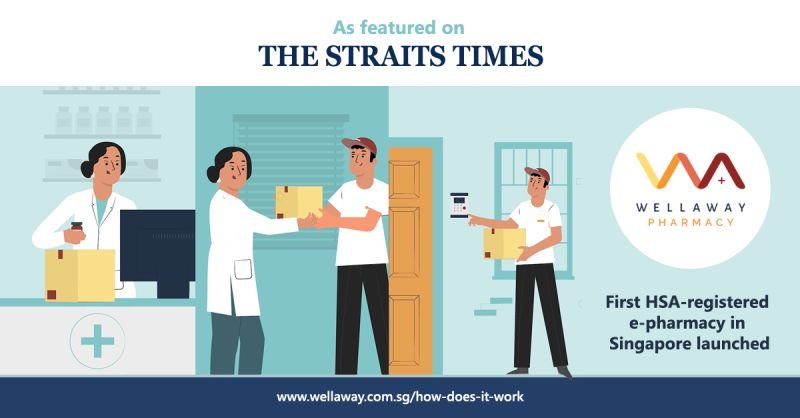 They have also incorporated DocMed Technology Pte. Ltd. in October 2021. It will lead further development of the Digital segment and spearhead its digital focus going forward.
#6 Risks
Its Novem's acquisition has resulted in a large goodwill where the amortization will kick in from FY23 onwards, offsetting the gain by ~S$1.2m annually over the next 10 years.
On top of that, the various business segments are all pretty competitive and the new digital startup may require heavy capital expenditure at the beginning.
Conclusion
Hyphens Group is a pharma stock which is a rare thing in SGX. It can count on its strengths like strong relationships with the overseas brand principals and own proprietary brands to continue driving growth.
While Hyphens Pharma may be suffering from low revenue growth paired with low net margins (~5% range), investors should not neglect its strong balance sheet and potential catalyst for stock re-rating as company gets more entrenched into the digital space.