Hyphens Pharma is a speciality pharmaceutical and consumer healthcare group with a direct presence in five ASEAN countries, namely, Singapore, Vietnam, Malaysia, Indonesia, and the Philippines.
The company was incorporated in Dec 2017 as a private company. It sells speciality pharmaceuticals, a proprietary range of dermatological products and health supplement products through Hyphens and Ocean Health Singapore, and medical hypermart and digital supplies.
You can find the prospectus here.
Here Are 5 Quick Things you need to know about the IPO:
1. Hyphens Pharma Profile
The company comprises three main business entities: Hyphen Pharma Pte. Ltd., Pan-Malayan Pharmaceuticals Pte. Ltd. and Ocean Health Pte. Ltd..
Pan-Malayan Pharmaceuticals
Through its wholly-owned subsidiary Pan-Malayan Pharmaceuticals, the company engages in the wholesale of pharmaceuticals and medical supplies in Singapore via both the conventional business model of telesales and sales representatives, as well as an online B2B platform at www.pom.com.sg.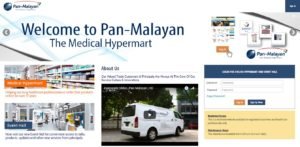 Hyphens Pharma
Its other wholly-owned subsidiary, Hyphens Singapore, has a direct presence in Singapore, Vietnam, Malaysia, Indonesia and the Philippines via the group's proprietary Hyphens and Ocean Health brands, which carry dermatological products and health supplement products developed, marketed and sold by the group.
While Hyphens Pharma's key proprietary products comprise dermo-cosmetic products marketed under its Ceradan and TDF brands primarily through medical professionals, its health supplement products are marketed under its Ocean Health brand directly to consumers in Singapore via retail channels, such as major retail pharmacies.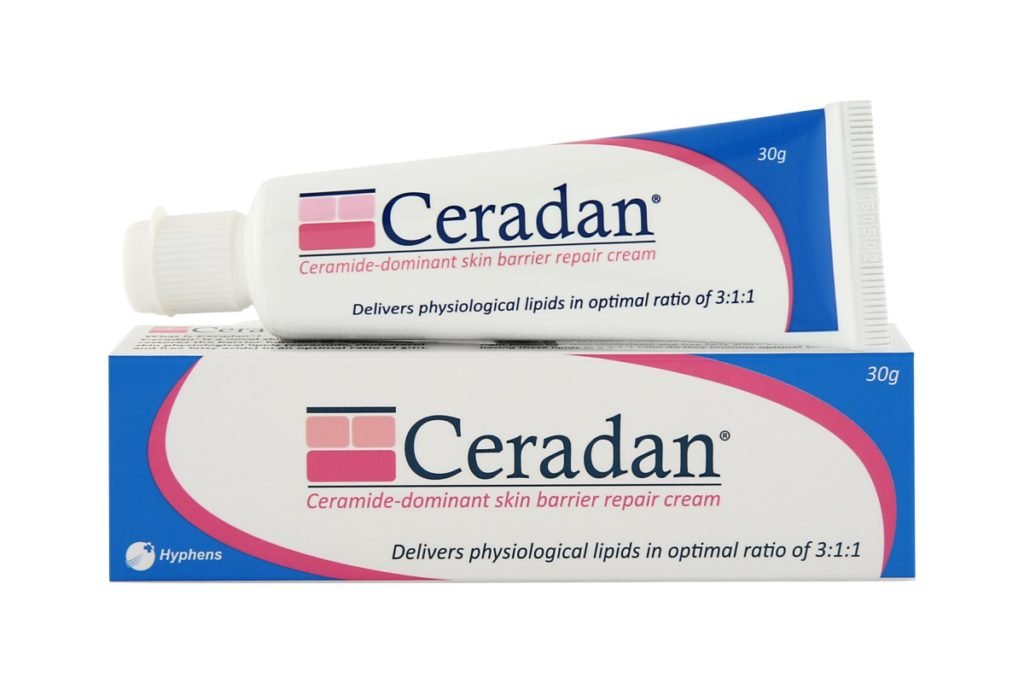 See anything familiar above? For me, its Ocean Health…
2. IPO Details
The IPO will close at noon on 16 May (Wed), and will start trading on 18 May (Fri).
A total of 29.6 million new shares will be on offer during the IPO period at a price of S$0.26 a piece, in which 3 million shares will be for public subscription.
Additionally, it will issue 30.4 million shares at the same price to three cornerstone investors, namely:
Nikko Asset Management Asia Limited

Qilin Asset Management Pte. Ltd.

Maxi-Harvest Group Pte.
The group does not have a fixed dividend policy, its board intends to recommend and distribute dividends of at least 30% of its net profits attributable to shareholders for each of 2018 and 2019.
3. Use of Proceeds
The listing will raise gross proceeds of S$15.6 million. After deducting the offering expenses of S$2.1 million, the net proceeds amounted to S$13.5 million.
Hyphens Pharma plans to use the remaining proceeds mainly for:
Business Expansion, including potential acquisitions, joint ventures, product development and research and development collaborations: S$7 million

Setting up integrated facility: S$3 million

General corporate and working capital purposes: S$3.5 million
4. Financial Highlights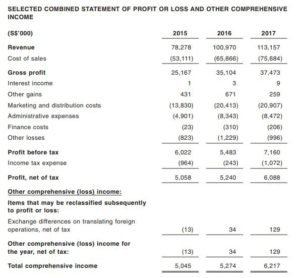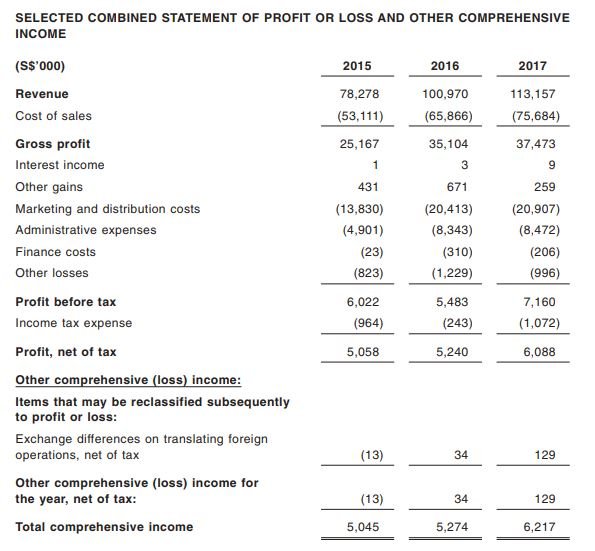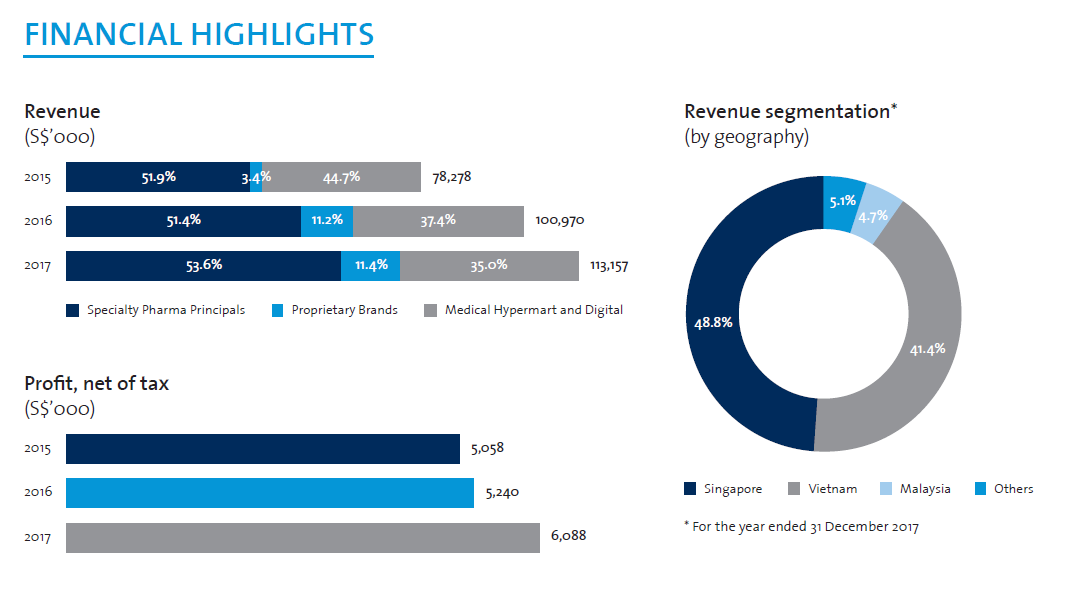 Revenue for the company has been increasing over the past 3 years. The same can be said for its total comprehensive income.
The revenue has increased from S$78 million in 2015 to S$113 million in 2017 at CAGR of 20.4%. Meanwhile, its total comprehensive income increased from S$5 million in 2015 to S$6 million at CAGR of 11%.
With a total debt of S$3.9 million and a cash and cash equivalence of S$12.3 million, the company is sitting on a net cash of S$8.4 million.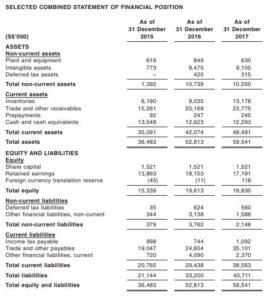 5. Growth Prospects
Hyphens Pharma's directors are positive on the outlook of the group's business given
strong economic growth in ASEAN countries with increased health expenditure;

increased life expectancy with the region's aging population; and

the rising prevalence of atopic dermatitis, which the management believes creates a substantial market for its relevant products such as those under the Ceradan brand.
Following the IPO, the company said it would look to expand both its product range as well as its market scope. Going forward, Hyphens plans to launch five products in 2018 and will also continue to explore commercial opportunities with new principals to expand its range of product offerings.
While it aims to maintain its growth momentum in existing markets such as Vietnam, Malaysia, Indonesia and the Philippines, the company says it will also explore the registration of its range of dermo-cosmetic products in other ASEAN countries that it does not currently sell to as well as other regions such as the Middle East and Australia.
Hyphens Pharma International intends to consolidate its operations in Singapore under a new integrated facility and install an automated packaging facility.
Besides that, the company will capitalise on the first mover advantage it had gained by being the first pharmaceutical wholesaler in Singapore to establish an online platform.
Hyphens Pharma International chairman, executive director, and CEO Lim See Wah also commented,
"We will seek to expand and strengthen our product range, as well as maintain growth momentum through scaling our presence in markets that we operate in and expanding into new geographical markets."
Conclusion
As a conclusion, Hyphens Pharma has many favourable things going for them:
Defensive Pharmaceutical Business
Growing Profits
Strong Balance Sheet
Feasible Expansion Plans Leveraging On Digital Platform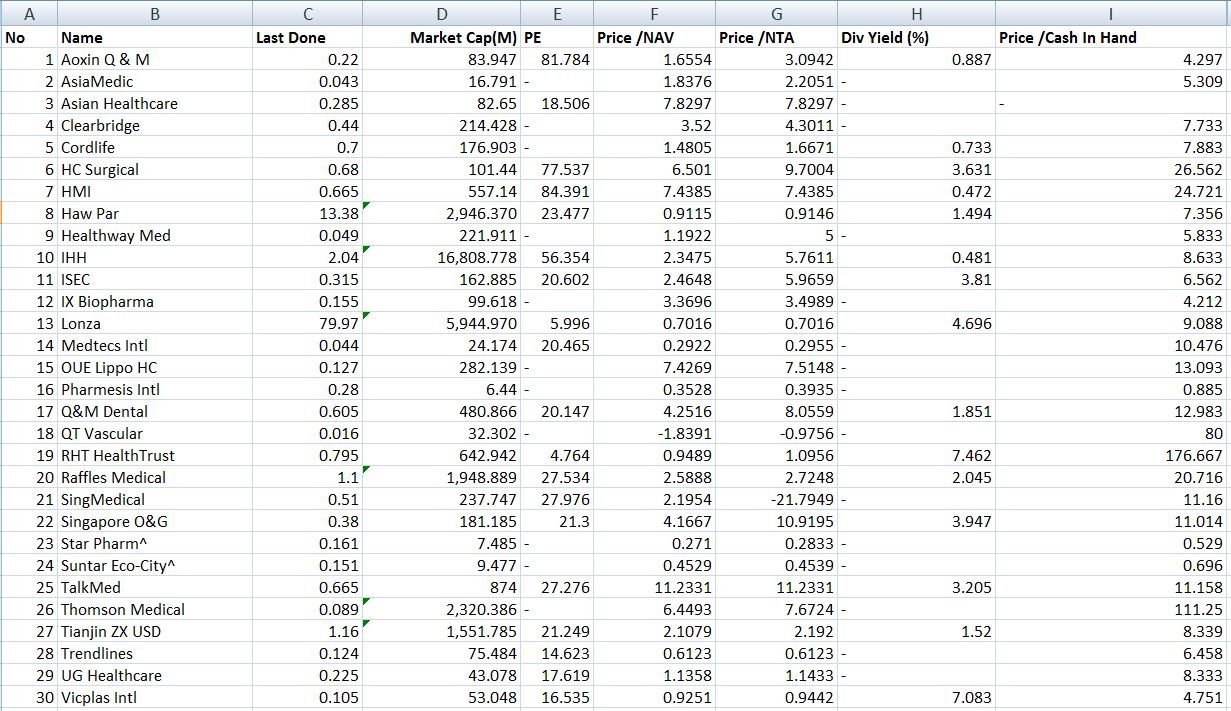 Sourced from Shareinvestor.com
At S$0.26 a share, Hyphens has a price-to-earnings ratio of 13 times, which I think is a fair price. Its total comprehensive income was growing at a CAGR of 11%, that translates into PEG ratio of 1.18.
When i compare to that of the other listed healthcare stocks, Hyphens is one that is ready to rock and roll.
Short term
Great to loot! Only 3mil shares are available for the public tranche, and i suspect huge demand to outstrip the limited supply.
Long term
Healthcare industry is a no-brainer, especially as people life expectancy gets older. Many people have also taken to health supplements to be healthy amid the rising disposable income. Thus, this stock can be good for the long run too. Huat ah!
If you like this stock analysis, you would be even more interested in our subscription where we unearth hidden gems for our premium members only. Over 80+ people have joined and given us a raving 4.4+ out of 5 rating! Find out more here!
Last but not least, do remember to Like us on Facebook too as we share the latest investing articles and stock case studies for you!