The Malaysian stock market offers many investment opportunities some of which are attractively priced and poised for superior growth. Unfortunately, many of these stocks tend to fly below the radar with the lack of research.
Here, we give you bite-sized info on 5 growth stocks which prices are currently under $1 RM (Ringgit).
Superlon Holdings Berhad (KLSE: 7235)
Superlon Holdings Berhad operates in 3 business segments:
Manufacturing of insulation materials for the heating, ventilation, air-conditioning and refrigeration (HVAC&R) industry;
Engaged in trading of HVAC&R parts and equipments,
Steep pipes: Manufacture, import and export of various kinds of steel pipes and tubes.
The company made RM 106.2 million in 2017 with revenue, up 17% from RM 90.4 million the previous year. It also recorded a RM2 3.7 million in profits versus RM 16.7 million last year, representing a 42% increase!
The stock closed at RM2.70 at time of writing after a stock split on 5th June 2017. The stock has soared more than 400% since 2 years ago and offers a 1% yield.
Dagang Nexchange Berhad (KLSE: 4456)
Dagang operates as an IT solution, cyber security and data analytics services provider for the commercial and energy sectors. Its Energy segment provides upstream oil and gas exploration, production and engineering services.
After its success in diversifying into the energy sector, the company's revenue almost doubled in 2016. Similarly, the net profit margin jumped from a respectable 12% in 2015 to 75% in 2016.
DNEX last closed at RM0.50 and trades at a cheap 4.3x times FY16 EPS.
NTPM Holdings (KLSE: 5066)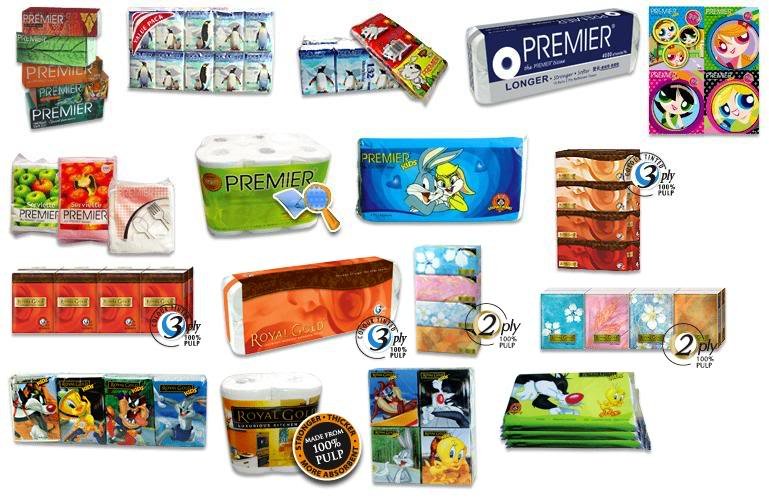 NTPM produces personal care and sanitary products for the consumer market such as tissues, serviettes, diapers and cotton products.
The Company has operations in Malaysia, Singapore, Thailand and Vietnam and serves customers in South-east Asia in Singapore, Hong Kong, the Philippines and overseas in South Africa, Australia, New Zealand and the United States.
The company has been steadily growing its revenue from RM506.6 million in FY2013 to RM645.5 millionand profits over the past 5 years. That said, net profits only managed to squeeze out a 10% growth from RM 49.1 million to RM 49.8 million over the same period.
At the price of RM0.76, it is trading at 17x trailing earnings and gives a comfortable 3.1% dividend yield.
OCK Group Berhad (KLSE: 0172)
OCK is engaged in the construction of large and complex projects such as telecom network, powergrids and solar farms. It also provides power generation equipment for factories and large commercial properties.
OCK's revenue has soared 30% over the last year to reach RM407.1 mil. That said, net profits have only grew around 10% in the same period. Investors should also be aware that the company undergone a rights issue during Nov 2015.
The stock closed at RM0.90 with a high P/E ratio of more than 30x.
Perak Transit Berhad (KLSE: PTRANS)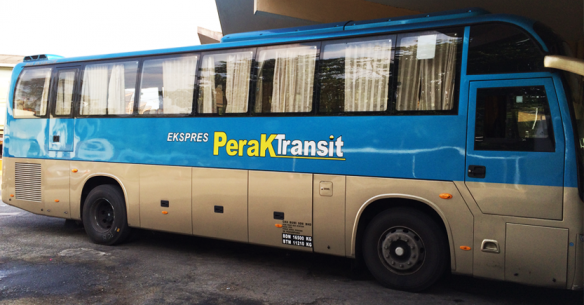 Perak Transit Berhad is principally engaged in the operations of Terminal AmanJaya, an integrated public transportation terminal located in Ipoh, Perak, Malaysia. Its business activities can be grouped into 3 segments:
Terminal operation segment, including the leasing of advertising and promotions (A&P) and retail spaces at the terminal and the renting of the terminal's equipment, utilities and facilities;
Public bus services segment, pertaining to the operation of express and stage buses and the provision of bus chartering services, and
Petrol station operations segment, referring to the management of petrol stations.
Besides, the Group provides human resource management services and manages a basement car park.
The company's share price has more than doubled from its IPO price of RM0.15 last October 2016. It is trading at 15x earnings and offers a 1.4% dividend yield. According to Affin Hwang Capital Research, the company is building a Terminal Kampar set to commence operations in 4Q2018.
Fancy more stock ideas like the above?
Subscribe to our Weekly Stock Digest to get a regular dose of more Investing Insights and Case Studies every week!
http://eepurl.com/cDE1Sf