Woah Woah, targeted fuel subsidy in Malaysia? Time to find out which companies that could benefit!
On 28 Feb, Malaysian Deputy Finance Minister Ahmad Maslan signalled that the government is mulling over targeted fuel subsidies that could exclude the rich from receiving them.
He said in parliament that billions could be saved if there is a targeted fuel subsidies mechanism, with the savings chanelled to other more needy groups.
This is the problem in Malaysia currently. The Malaysian government spent about RM50.8 billion in fuel subsidies and RM17 billion (35% of total fuel subsidy) actually goes to the Top 20% income group. Meanwhile, the Bottom 40% income group only accounts for about RM12.2 billion or 24% of the total fuel subsidy.
———-
Here's what the real scenario will happen if it takes place:
In a late evening in a petrol station in Kuala Lumpur, Ali is pumping his petrol into his small Yamaha motorbike. His full tank is about RM12, and he feels happy paying only a small amount of money. After all, the government has subsidised petrol in Malaysia, and Malaysians in general enjoy lower prices compared to other countries in the nation.
A moment later, a Mercedes Benz and two BMWs, pulled up right beside Ali. The drivers were all dressed in golf attire and flashing gold Rolex watches and started to pump petrol at the same price per litre as Ali. They were off on a journey to a golf course somewhere in Pahang, a full 4 to 5 hours drive. Ali took a peek and saw that they were pumping almost RM350 worth of petrol.
———-
Put it simply, the government wants to save money and just help out the needy with this change in policy.
The implementation of such a system could benefit some Malaysian companies as the government would need to invest in the infrastructure to do so. Let's check out these 4 companies that could benefit…
#1 Datasonic Group Berhad
One of the biggest task that the government would need to do is identify the B40 and M40 groups that qualifies for the targeted subsidies.
It would need to apply extensive data science expertise to look at a lot of Malaysian's PRIVATE data which includes income, savings and etc.
Furthermore, as many of the petrol stations would need infrastructure to identify and confirm Malaysians when pumping petrol, there would be increased demand for identification and security systems to facilitate such a process.
Datasonic Group Berhad (DGB) is a security-based ICT solutions provider, who has experience implementing national projects in Malaysia. DGB's services include identification and security documents, border control, terminal and kiosks, telecommunications network infrastructure, data analytics, artificial intelligence, digital payments and fintech.
The pandemic hasn't been kind to DGB, with 2022's (March 2021 to March 2022) revenue of RM136.4 million still far below 2020's revenue of RM247.5 million. However, its latest quarterly results showed a very strong rebound.
Revenue between March 2022 to December 2022 increased by fivefold to RM239.8 million from RM46.1 million in the period of March 2021 to December 2021. Likewise, profits for the company rebounded to RM53.7 million from a loss of RM3.1 million over the same period.
Hence, DGB currently has an OVERPERFORM investment call from analysts in the market, with a target price of RM0.64. This implies an upside of 46.21% and could be worth taking a good look at for the following reasons:
Has the data analytics and technological identification and security expertise for the implementation of a targeted fuel subsidy program.
Strong rebound in financial performance in the last 3 quarters of 2022.
Strong return on assets of 15.9% compared to the sector's average of 4.4%.
DGB is trading at a price-to-earnings (PE) ratio of 18.6 times, compared to the sector's average of 10.0 times, reflecting the pricing in of investors' expectations to its higher growth in the future. Meanwhile, it has a dividend yield of 3.4%, which is rare among technology companies.
#2 Grab
In 2020, the Malaysian government implemented a cash transfer program where they deposited money into the e-wallets of Malaysians during the pandemic. The program was a success in that it managed to transfer money to people who needed it without much hassle, and only required the picture of their identifications taken through the e-wallet applications.
Grab was one of these wallets. The government is potentially looking at e-wallets as the technology to enable the implementation of the targeted fuel subsidy.
Listed in the U.S., Grab started off its operations in Malaysia and has a huge presence in the market. Grab is a technology company involved in the ride-hailing, food delivery, package delivery, payment systems and other businesses.
At the current juncture, Grab is still not a profitable company as it is still trying to gain market share in the countries it is involved in. It recorded a loss of US1.7 billion in 2022, continuing its loss for the past five years. However, on a positive note, it managed to more than double its revenue to US1.4 billion in 2022 from US0.7 billion in 2021.
Analysts are calling Grab as an OVERWEIGHT call, with a target price of US4.24. This translates to an upside of 58.2% to its current share price of US2.68.
Grab could be a worthy investment opportunity for the following reasons:
Opportunity to increase financial transactions on GrabPay with the implementation of fuel subsidy.
Monopoly position in the Malaysian market.
Expectations of profitability in the next 1 to 3 years.
Grab is trading at a price-to-book ratio of 1.6 times, lower compared to the its peers' average of 2.1 times. Grab has not declared any dividends yet.
#3 Touch & Go (via parent – CIMB)
Similar to Grab, Touch & Go is also one of the e-wallets that stands to benefit from the targeted fuel subsidy. It is currently a private company and is wholly owned by CIMB. However, Touch & Go is too good an e-wallet to not mention considering that is the number 1 e-wallet that Malaysians have used before. The best way to get some exposure in Touch & Go in this case would be to invest in CIMB.
Touch & Go is a fintech company involved in the payment systems for tolls, public transportation, and most recently contactless-payment systems for most purchases. Meanwhile, CIMB which owns Touch & Go, is a leading bank in the ASEAN region, involved in consumer, corporate, and investment banking mainly.
As Touch & Go is still a private company, there isn't much financial information available. However, Touch & Go Digital Sdn Bhd (which has the Touch & Go E-wallet) total transaction value has grown by 19 times from 2019 to 2021, and has 5 million monthly transacting customers in 2022. On the other hand, CIMB's financial performance has been solid, with 2022's revenue of RM18.6 billion approaching its pre-pandemic 2019's level of RM20.2 billion.
Touch & Go could be worth investing in through CIMB for the following reasons:
Strong backing by CIMB in terms of funding.
Dominant position in the e-wallet market in Malaysia.
Long reputation in Malaysia since 1997.
#4 GHL Systems
One of the major part of implementing a targeted fuel subsidy through e-wallets is having the terminal to process the payments from the merchant side.
While it is unclear yet how the government will utilise e-wallets to implement targeted fuel subsidy, the track record of the cash transfer program in 2020 provides a strong case to do so.
Hence, more terminals will be required from the merchant side to process these transactions.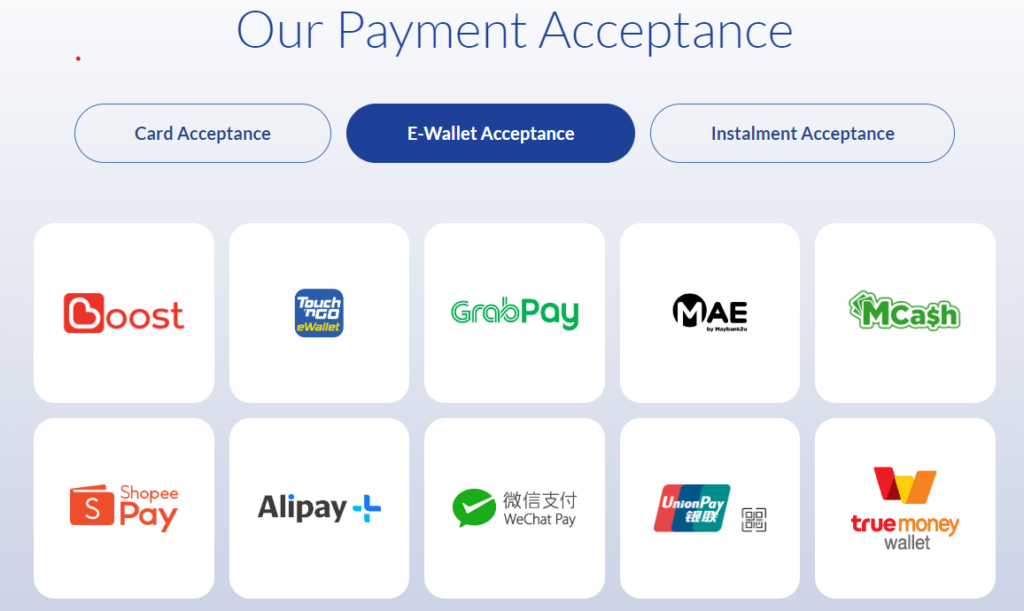 GHL Systems (GHL) is a payment service and systems provider for merchants in ASEAN, and also provide payment solutions to its customers. They are mostly known for the credit card terminal that you swipe your card in many of the retail stores that you go to.
In 2022, GHL's revenue grew by 14.0% to RM410.6 million in 2022 from RM360.2 million in 2021, while its profits have recovered to RM28.2 million in 2022, close to its pre-pandemic level of RM28.7 million in 2019.
GHL systems have an OUTPERFORM investment call, with a target price of RM1.04. This implies an upside of 19.7% from the current share price of RM0.87 and could be worth investing in for the following reasons:
Accepts a wide variety of e-wallet payments such as Touch & Go, Grab, Boost, Maybank, Shoppe Pay, Alipay, WeChat Pay.
High returns on asset of 3.7% compared to the sector average of 1.2%.
Go-to payment terminal for many retailers and F&B operators in Malaysia.
GHL currently trades at a price-to-earnings ratio of 35.3 times, lower when compared to the historical average of 61.7 times. It currently does not distribute any dividends.
Conclusion
The Malaysian government is planning to implement its targeted fuel subsidies in the second half of 2023. While it hasn't divulge much details on this, the implementation is expected to utilise technology and a lot of data analytics to do so. These companies mentioned above could stand to benefit with their established positions in the market.
Get started on your research now to position your portfolio for the coming targeted fuel subsidy.