On 17th Oct 2018, Mr. Chee Hong Tat, senior minister of state for trade and industry & education, announced that popular tourist destinations such as Orchard Road, Sentosa and islands such as Pulau Brani have been targeted as potential areas for revamp by the government.
Here are some of the excerpts he said during a trade fair:
It (Orchard Road) can be more than a shopping district to include a range of exciting activities and unique attractions
New attractions and investments are in the pipeline to reshape the entire island (Sentosa)
Development plans are also in place for Pulau Brani and the Greater Southern Waterfront
In case you are wondering where Pulau Brani is….
It's even closer to Vivocity than Sentosa! Following the move of container ports out from the city area, the government is looking to develop new tourism attractions and anchor this precinct as the Southern Gateway of Asia.
With these in mind, we check out 3 Stocks that are set to benefit from this wave of Re-Development plans.
Read also: 3 interesting stocks' developments for last week's edition.
#1 Starhill Global Reit – Ngee Ann City & Wisma Atria
Starhill Global REIT portfolio includes mid- to high-end properties over 6 cities in Asia-Pacific. Singapore, Australia and Malaysia make up approximately 97% of the total assets as at 30 June 2018.
Singaporeans would be most familiar with its two landmark properties in Orchard Road – Wisma Atria and Ngee Ann City. Given that the properties are just situated right outside Orchard MRT Station and along the Orchard Road, they are primed to benefit from the re-development plans in future.
More notably, Singapore assets contribute 60.2% to the REIT's revenue as of 30 June 2018. Thus, this new initiative will likely boost the REIT's top and bottom-line should it materalise.
Starhill Global REIT last changed hands at $0.675 at the time of writing. At that price, it is valued at 0.74 times book value and offers an attractive 6.7% distribution yield.
#2 SPH REIT – Paragon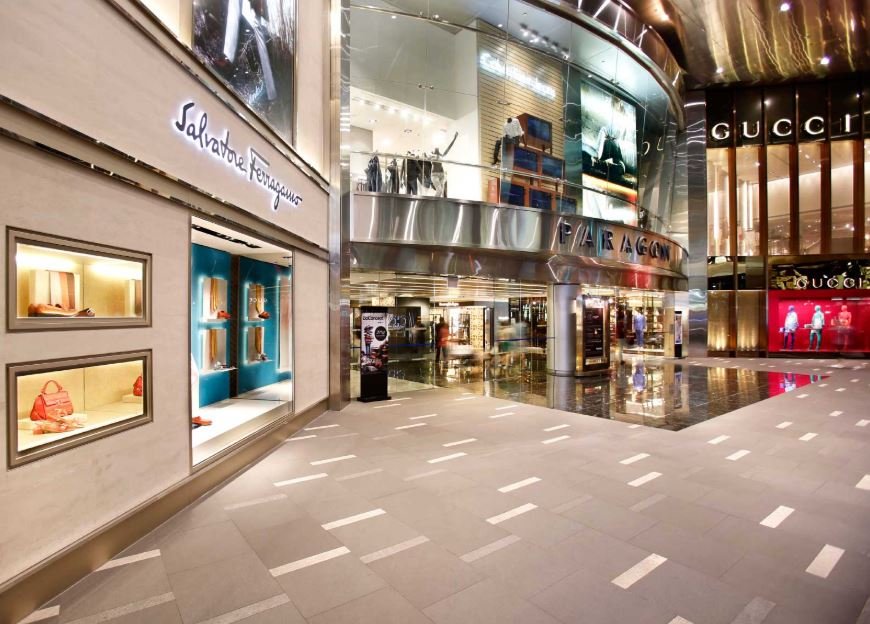 SPH REIT, sponsored by media giant Singapore Press Holdings Limited, owns a portfolio of 3 properties in Singapore namely
Paragon,
The Clementi Mall and
newly acquired The Rail Mall.
For some quick background, Paragon is a premier upscale retail mall and medical suite/office property located in the heart of Orchard Road. It has a focus on targeting foreign tourists, but also the higher end of the local market.
According to its FY2018 results, Paragon retail mall contributed 80% of the REIT's revenue and 813% of net property income. However, Paragon's revenue and profits have both seen a minor decline of -2% and -2.4% compared to the last year.
A revamp of Orchard Road is going to be a boon to SPH REIT due to the huge influx of more affluent tourists. This is especially so for its Paragon Medical which hosts approximately 70 medical and dental specialist clinics and offices.
SPH REIT was trading at S$0.99 last Friday. At that price, the REIT is valued at 1.04 times book value with an decent 5.6% dividend yield.
#3 Genting Singapore – Resorts World
Genting Singapore is the operator of the integrated resort, Resorts World Sentosa. The destination resort offers a wide variety of tourist (and local) attractions such as
Casino,
Universal Studios Singapore theme park,
Adventure Cove Waterpark,
S.E.A. Aquarium,
MICE facilities,
Hotels,
Michelin-starred restaurants and specialty retail outlets.
The development plans of the South Area is a god-send to Genting Singapore. More tourists will flock to the area and who can resist some leisure time at the Casino or Universal Studios?! In fact, the halloween horror nights is such a popular annual event that many of my friends can't give it a miss!
Genting Singapore last changed hands at $0.935 with a trailing P/E ratio of around 16.8x and dishes out approximately 3.7% dividend yield. The company's share price has declined 30% from the start of 2018.
FREE Download – "7 Top Stocks Flashing On Our Watchlist"
Psst… We've found 7 exciting companies that are poised to skyrocket >100% in the years to come. Simply click here to uncover these ideas in our FREE Special Report!