Many people have probably heard of crowd-funding where businesses borrow funds raised from a large pool of individuals (crowd) through an online platform.
However, you probably have never heard of Crowd-lending, also known as peer-to-peer lending (P2P lending). It is the practice of lending money directly to individuals or businesses through an online service.
Crowd-Lending gives borrowers an alternative to lending from traditional financial institutions such as banks, and it provides lenders with potentially higher returns on their investment compared to traditional savings and investment products offered by banks.
#1 Juggar – A New CrowdLending Platform
Proudly supported by Startup SG Founder scheme, Juggar is Singapore's first P2P lending platform that connects fixed depositors with stock investors.
The platform allows lenders to lend funds directly to borrowers who are looking to invest in SGX-listed shares using margin. Juggar also implements protectionary measures to minimize the downside risks of lenders' investments.
In a nutshell, Juggar matches Lenders with Borrowers based on complementary financial interests and goals, helping both to maximise their returns.
Below, we showcase how it works when you register either as a borrower or lender.
#2 Borrowing Cheap Funds Using Juggar
Currently, investors who wish to use leverage to buy stocks have to incur costly margin financing from banks and brokerages. Furthermore, one flat rate is usually applied for all stocks even though every stock is different.
All that will change with Juggar's platform. Borrowers can expect to reap the benefits through:
Competitive interest rates with its secure and transparent peer lending system.
Fixed Interest Rate tenures for share financing as compared to existing brokerages where terms of tenure may fluctuate depending on market conditions.
Take advantage of Juggar's margin financing to buy larger amounts of securities, and diversify your portfolio. This increases the size of investment returns over a shorter period.
Here's a quick example: if you currently have $3,000 and think that Singtel is a bargain at $3.00. In normal circumstances, you can only purchase 1,000 shares (assuming no fees etc.). With Juggar, now you have the option to leverage up to 3x and buy 3,000 shares of Singtel instead.
For a detailed guide on how it works, you can click here.
Do note that margin trading is a double-edged sword. It can boost your returns but also make your wrong bets even more painful. However, if you have a clear investment strategy and do your homework, margin trading is a powerful tool to help you attain your financial goal faster.
#3 Lending at Higher Returns Using Juggar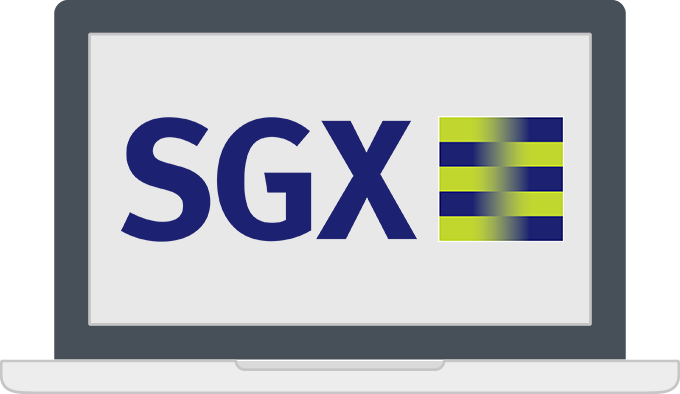 Over at the lending side, many fixed deposit investors are being paid ultra-low interest rates of 0.25 to 1.25% per annum by the banks.
There is now a better way to grow your wealth through Juggar by lending the money to share investors out there for higher return rates. Risks are also kept to a minimum via 2 methods:
Juggar loans are only used for investments on shares listed on SGX. The performance of the Singapore stock market over the last 30 years has been consistently stable with low volatility.
Juggar's collateral structure means that borrowers need to pledge 30% of collateral to begin with.
In addition, you can determine your own interest rates and period of loan that you're comfortable with. Last but not least, you have full knowledge of what your money is being invested in.
For example, imagine you have saved up for a wedding banquet coming up in 6 months' time. Fixed deposits would yield too little for and take far too long to mature.
You saw Juggar's platform and decided to offer a loan of 3% per annum up to 2 weeks before your big day. You are happy to earn some interest income while waiting for the time to deploy your funds.
#4 Common FAQs
Q: What happens if I want to borrow to trade stocks but there are insufficient lenders?
A: While waiting for the loan to be funded by a lender, Juggar will provide the loan at a rate of 1.99% (the lowest in the market currently).
Q: How does Juggar protect me?
A: Borrowers are required to pledge at least a 30% collateral with cash or shares of Singapore listed companies. This roughly translates to 140% of loan amount (also known as margin ratio) which the Borrowers have to maintain. That is to say if the price of these shares drop, Borrowers will have to top-up the difference with cash.
Juggar will administer the collateral and monitor the share price on behalf of the Lenders. This means we will do the margin calls and force-selling if necessary.
Borrowers can only pledge marginable shares determined by Juggar. The criteria for shortlisting of the shares will be dependent on the volatility, market capitalization and trading volume of the shares. In simpler terms, those deemed less risky are more likely to be on the list.
Q: How long is tenure of each loan?
A: The tenure will be between 2 weeks and 6 months.
Q: What happens if the share prices falls below the loan value?
A: In the unfortunate event that this happens, the Borrower is still obliged to repay the full loan amount, plus agreed interest to the lender.
#5 Getting Started
Are you intrigued about this concept of Crowd-Lending where you can get more capital to invest in blue chip stocks OR grow your money safely with higher interest rates?
Just for a limited time period, get a $100 credit boost in your account right after your first successful trade.
All you have to do is to drop charlotte@juggar.co with the referral code "smallcapasia" once you have opened an account with Juggar.
So, wait no longer and give Juggar.co a try today!