With over 700+ stocks listed in SGX, it's not easy to keep tab of all the on-going developments such as Share buybacks, Acquisitions, Quarterly Results and much more.
Moreover, these announcements can sometimes bring about a huge impact to the company's future course of action. Stock investors who are "in the know" may be better equipped to perform the necessary due diligence or even re-visit the investment thesis if necessary.
With these in mind, we take a look at 3 companies with some interesting developments or news over the past week.
Read also: 3 interesting stocks' developments for last week's edition.
ComfortDelgro to partner the "Netflix of Transport"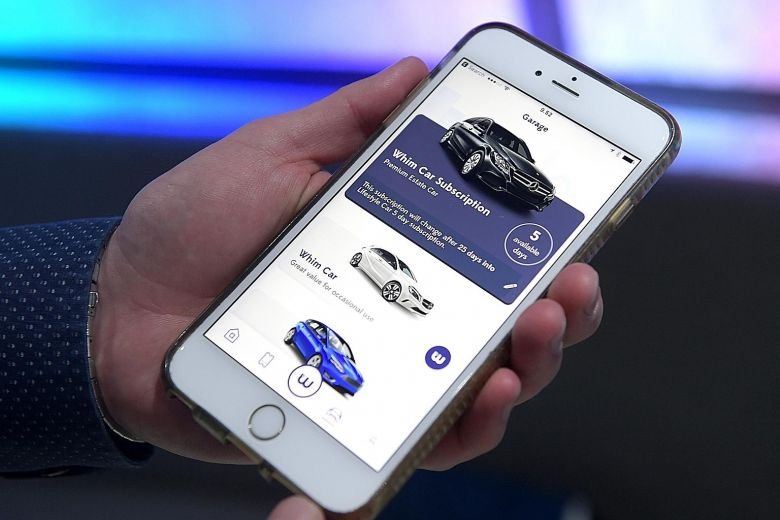 ComfortDelGro Corporation Limited is a giant land transportation company which offers the following:
Public bus and charter bus services & Rail services through SBS Transit;
Motor vehicle evaluation through Vicom;
Public taxi services through the rental of taxis to hirers;
Car rental and leasing services etc.
As of May 11, 2018, it operated a fleet of 41,500 buses, taxis, and rental vehicles. The company's network spans across the globe including Singapore, U.K., Ireland, Australia, China, Vietnam, and Malaysia.
On 9th October, Comfortdelgro announced that it will team up with Finnish start-up MaaS Global to launch an app for commuters to use for travel across all modes: taxi, bus, train, rental car and bicycle.
According to Straits Times article:
Pricing has not been determined, it is expected to offer the most value to high-usage commuters – not unlike the $120 monthly TransitLink card for unlimited train and bus rides.
To be available from the first quarter of next year, the Whim app is marketed as the "Netflix of transport", allowing commuters to have a wide menu of travel choices, with payment schemes to suit consumption patterns.
MaaS Global co-founder Kaj Pyyhtia said the firm plans to enter other Asian markets with the "mobility as a service" app.
In my view, this may be the key to unlocking an incredible network effect across the whole Singapore's transport infrastructure. That said, it is currently still early days and we still have to gauge on the take-up rate for the app's offerings too.
ComfortDelGro Ltd last changed hands at $2.19 on 12 Oct at the time of writing. At that price, it is valued at 16.8 times trailing earnings and offers 4.7% dividend yield.
Change in control at Chip Eng Seng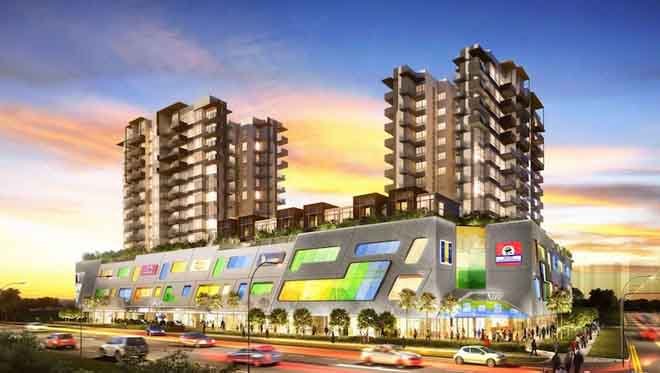 Chip Eng Seng is one of Singapore's leading construction and property group with 2 main divisions – construction and property development.
The company has over 30 years experience in the construction segment and regularly takes on "Design-and-Build" projects from other developers. As for its ppty development segment, some completed projects include 100 Pasir Panjang,Grandeur 8 and Bishan Loft. You can find out more here – http://www.celdevelopment.com.sg/sg_sold.php.
Chip Eng Seng's shareholders may have experienced a roller-coaster in the past few months. Chip Eng Seng's share price went up 20+% from early July 2018 to early October. However, it subsequently crashed 22% after the trading halt ended.
Apparently, Chip Eng Seng's control was transferred to SingHaiYi Group managing director Celine Tang after she scooped up a 29.73 per cent stake from the family of Chip Eng Seng founder Lim Tiam Seng. The deal was done at a market-premium price of S$1.08 a share and the company's interest is jointly shared with her husband, Gordon.
Chip Eng Seng was trading at S$0.75 last Friday. At that price, the F&B operator is valued at 0.6 times book value with an attractive 5% dividend yield.
MindChamps expand into Malaysia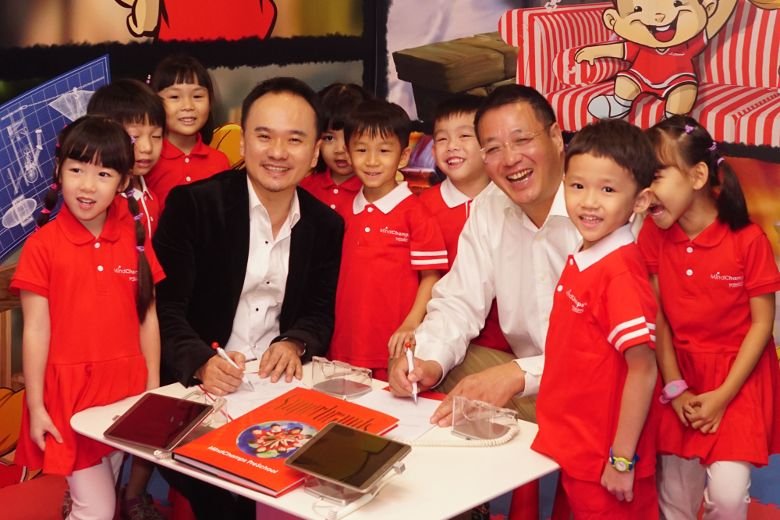 MindChamps PreSchool Limited provides childcare, and education and learning related services for preschool children in Singapore, Australia, the United Arab Emirates (UAE), and the Philippines.
The main focus of the company is to own and franchises
Infant care centers for children from 2 to 18 months old;
Preschools for children from 18 months to 6 years old;
Enrichment programs for children between 3 to 10 years old,
Theatre-related enrichment programs for children.
On 10th October 2018, MindChamps announced that it is expanding into Malaysia where education group Victoria Education is appointed as the master franchisee.
A total of 20 international preschools is set to be built by 2024. Its flagship 10,000 sqm campus can cater to about 1,000 children and is expected to be ready in Kuala Lumpur by 2021.
Another campus in Johor Bahru is set to open by 2019 and looks to cater to about 650 children. Both campuses will also feature a multi-level sensory garden and a 20-metre indoor swimming pool among its facilities.
MindChamps last changed hands at $0.595 with a P/E ratio of around 30x. The company's share price has shaved off 28.3% from its IPO price of $0.83.
Want to find out more interesting stocks and be at the forefront of such developments? Sign up to our weekly newsletter here!