With over 700+ stocks listed in SGX, it's not easy to keep tab of all the on-going developments such as Share buybacks, Acquisitions, Quarterly Results and much more.
Moreover, these announcements can sometimes bring about a huge impact to the company's future course of action. Stock investors who are "in the know" may be better equipped to perform the necessary due diligence or even re-visit the investment thesis if necessary.
With these in mind, we take a look at 3 companies with some interesting developments or news over the past week.
Read also: 3 interesting stocks' developments for last week's edition.
Starhub to cut 300 jobs
On 4th October, Starhub Ltd. (SGX: CC3) has confirmed that it will slash over 10% of its workforce to reduce expenses of around S$210 million over the next 3 years starting 2019. It currently has 2,500 full time employees.
For some perspective, Starhub earns around S$249 million in FY2017. Thus, the cost savings is considered to be rather substantial. This also comes shortly after the appointment of StarHub's new CEO – Peter Kaliaropoulos with effect on 9 July 2018.
According to a DBS analyst report, Starhub may also slice dividend payout to a more sustainable ratio of 80%. Assuming the FY2018 earnings per share (EPS) remains the same as FY2017 at S$0.141, dividends per share may come up to 11.28 cents. That translates to 5.8% dividend yield based on the $1.94 share price, down sharply from its previous 8%+ yield.
Starhub Ltd last changed hands at $1.94 on 4 Oct at the time of writing. At that price, it is valued at 15.6 times trailing earnings and offers 8.5% dividend yield.
Jumbo Group to open more Franchise outlets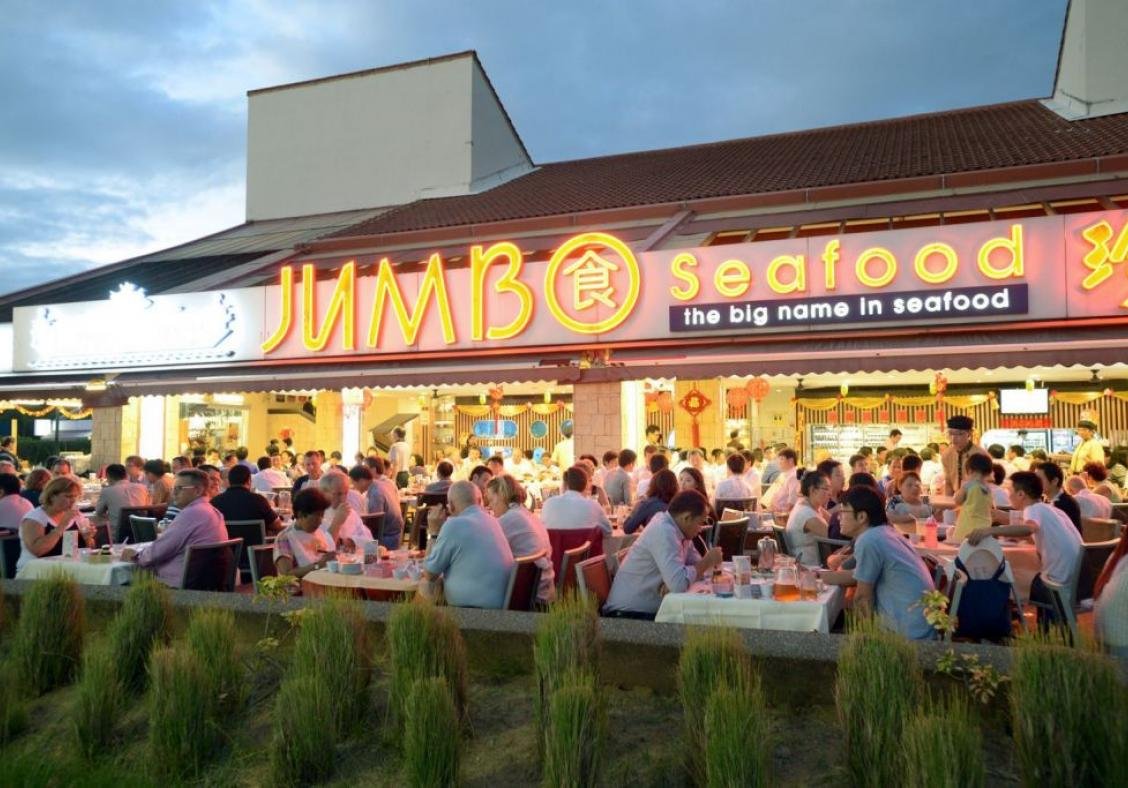 JUMBO Group is a restaurant operator that is renowed for their chili crab dish served in its JUMBO Seafood chain of seafood restaurants. Other brands under their umbrella includes NG AH SIO Bak Kut The, Singapore Seafood Republic and the newly opened Tsui Wah HK-styled café.
According to an article by Edge Singapore, Jumbo Group is rapidly expanding through more franchise outlets over the next 4 years. In FY18 ended Sept, Jumbo added 3 new Jumbo Seafood franchise outlets in Taipei, Taichung and Fuzhou. It plans to open 1 new franchise outlet in Bangkok by end 2018.
Group CEO Ang Kiam Meng is upbeat about the developments and mentioned in an Investor-One article:
"The successive opening of two franchised JUMBO Seafood outlets is a strong testament to our strategy of collaborating with local partners that have deep knowledge, proven expertise as well as a good network within the local F&B market, to introduce and expand our brand in the local market."
Jumbo Group was trading at S$0.475 last Friday. At that price, the F&B operator is valued at 20.4 times earnings with a 2.1% dividend yield. For more info., you can check out the CIMB analyst report here.
Sembcorp the only Bidder for Hyflux
On 3rd October 2018, Business Times released an article that Sembcorp Industries Ltd was the only party that submitted a final bid for beleaguered Hyflux Ltd's Tuaspring project. Keppel Corp, on the other hand, did not submit a bid by the Oct 1 deadline.
The above 2 local companies – Sembcorp and Keppel Corp, were the only ones granted approval by Public Utilities Board (PUB) to submit their bids and study more detailed information on the asset, according to sources. This is probably to 'protect' the nation's interests as the project is tightly linked to the securing of the city-state's water supply.
However, this has struck a chord with the Hyflux investors because the offer is said to be below book value and will not be enough to fully pay back loans to the project's main creditor – Maybank. And with the retail investors at the end of the receiving line, they are plain worried that they may not even get 1 cent back.
In fact, Mr. David Gerald, CEO of Securities Investors Association (Singapore) (SIAS), highlighted about this issue in a commentary on BusinessTimes. He urged Hyflux board to be transparent and ensures that the retail investors have their say on the restructuring. Lastly, SIAS hopes that Hyflux can "cast their net as wide as possible to maximize the chances of success".
Hyflux is still suspended at the time of writing at $0.21. The company's share price has lost more than 80% from 5 years ago. For beleaguered Hyflux investors, you may wish to join a Telegram support group to champion this course – https://t.me/hyflux_retail.
Want to find out more interesting stocks and be at the forefront of such developments? Sign up to our weekly newsletter here!