When it comes to Value Investing, Warren Buffett will automatically pop out in many people's minds. That said, there is also another guy who can be on par with Warren Buffett and his name is Walter Schloss.
Walter Schloss is a legendary value investor, achieving one of the longest and most consistent historical investment track records of 16% annually for 40-plus years.
How will that stack up? Just check out the below picture.

Assuming you invest a ONE-TIME $1,000 at age 25 and attain 16% annual returns for 40 years, you would end up with $378,721! A 378x return for just a mere $1,000 which anyone can probably save up easily.
Essentially, Walter Schloss's strategy is to filter for companies with the below fundamentals:
Ten-year track record
No long-term debt
A low price-to-book-value ratio
A stock at or near its 52-week low price
High insider ownership
With that in mind, we look at 3 cheap stocks trading below their book values and see if they may interest Walter Schloss.
#1 QAF Limited (SGX: Q01)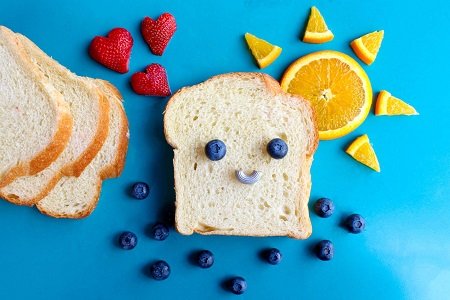 QAF is a multi-industry food company with core businesses in Bakery, Primary Production, and Trading and Logistics. It is involved in bakery operations, pork production, food processing and distribution, feed milling, food trading and distribution, food manufacturing, and wine distribution.
Some of the major brands that the company owns are such as Gardenia, Cowhead and Farmland. Today, the company has a business presence in  Singapore, Malaysia, Australia, and the Philippines.

Source: Shareinvestor.com
**For more in-depth research such as Peer Comparison or Intrinsic Value Analysis, you can Sign up/Renew with Shareinvestor.com. There is a Xmas Deal on-going right now!**
The group's TTM revenue declined 3.85% to S$815.9 million while its net profit dropped 92.86% to S$6.1 million. According to the latest third quarter report, it was due to the weak performance of Rivalea Limited, which is the group's integrated producer of meat located in Australia.
About 64% of QAF's FY 2018 revenue was contributed by Rivalea Limited, which poses a major risk to the group as a whole. In addition, the management mentioned that Rivalea's business is cyclical in nature and is mainly influenced by general market prices of commodity pork.
As for its outlook, the management provided the following guidance:
Rivalea is embarking on a programme to reduce overheads and other operational costs. In particular, Rivalea is working to expand upon its biogas production capabilities with a second electricity generator expected to be operational in late 2018 to further defray energy costs. A third electricity generator has been ordered, with planned to commission in 1Q 2019.

QAF limited has distributed a consistent dividend of $0.05 per share in the past 7 years. This indicates an enticing yield of 7.8% based on the last market price of $0.64 as at 21 November 2018.
Meanwhile, the price-to-book ratio stood at 0.72 times with NAV of $0.8845 as at 31 September 2018.
#2 Centurion Corporation Limited (SGX: OU8)
Centurion Corporation Limited was listed in 1995. It is a global owner and manager of workers and student accommodation assets in Singapore, Malaysia, Australia, United Kingdom and the United States.
The company owns the "Westlite" brand which manages workers accommodation assets. On the other hand, its student housing assets are managed under the "Dwell" brand.

Source: Centurion Corporation Limited FY2017 Annual Report
Centurion reported steady growth both in top line and bottom line from FY2013 to FY2018. The revenue has grown from S$57 million in FY2013 to S$137 million FY2017, which translates to CAGR of 24.5%.
Moreover, its net profit has grown from S$19 million to S$44.3 million in the same period, which was a commendable 23.6% CAGR.
Despite the strong growth in the past, Centurion is currently facing some setback in its business. The company is not performing well as expected in 9M FY2018. It reported a reduction of 14% in revenue or S$14.8 million, from S$103.5 million in the nine months ended 30 September 2017 to S$88.7 million in the nine months ended 30 September 2018.
It was due to the expiry of the lease on Westlite Tuas which ceased operations in December 2017. Hence, its share price has seen a 27% dip from S$0.56 in January 2018 to S$0.41 right now.   
However, the management remains positive for its future growth:
With healthy and supportive industry fundamentals in place, the Group will continue to pursue growth through joint ventures and asset light strategies. Following the successful closure of the Group's first private fund last year, the Group seek to build on this growth pillar through the potential establishment of a second student housing private fund with like-minded investors.
Trading at the market price of $0.41 as at 21 November 2018, it offers a 25.5% discount to Centurion Corporation Limited NAV per share of $0.55.
In addition, Centurion has paid out a dividend of $0.02 per share and a special dividend of 0.5 cents per share in 2017. That would mean a juicy dividend yield of 6 per cent.
#3 GP Industries (SGX: G20)
GP Industries is an international manufacturing and marketing group in the batteries and electronics industries. Listed on SGX since 1995, GP Industries is involved in the development, manufacturing and marketing of electronic and acoustic products.
The company has a strong and extensive manufacturing and distribution network spanning over 10 countries, including a strong foothold in Mainland China.

Source: GP Industries 2018 Annual Report
Revenue for GP Industries has been improving since FY2014. The revenue reached a new record high of S$1.1 billion, which represents a 6% increase compared to S$1 billion in FY2017.
In addition, its net profit has increased by 24.5% from S$18.7 million in FY2017 to S$23.2 million in FY2018.
For its outlook, the Chairman commented:
We will continue to build our brands and distribution network. We recognize the strong potential of e-marketing and e-commerce trading platforms and will develop our capabilities in these new sales and marketing channels.

We will also continue to invest in new technologies, product innovation and factory automation to further improve efficiency, productivity and competitiveness.

GP Industries share price currently offers a 9.6 per cent discount to its NAV per share of $0.7518 by trading at $0.68 as at 21 November 2018.
The company has paid out a dividend of $0.03 per share in FY2018, which is equivalent to a yield of 4.4 per cent based on its last market price.
---
FREE Download – "7 Top Stocks Flashing On Our Watchlist" 
Psst… We've found 7 exciting companies that are poised to skyrocket >100% in the years to come. Simply click here to uncover these ideas in our FREE Special Report!