With over 700+ stocks listed in SGX, it's not easy to keep tab of all the on-going developments such as Share buybacks, Acquisitions, Quarterly Results and much more.
Moreover, these announcements can sometimes bring about a huge impact to the company's future course of action. Stock investors who are "in the know" may be better equipped to perform the necessary due diligence or even re-visit the investment thesis if necessary.
With these in mind, we take a look at 3 companies with some interesting developments or news over the past 2 weeks.
1. Investment by Fox Networks a vote of confidence in MM2 Asia
mm2 Entertainment, a subsidiary of mm2 Asia, is a media entertainment and content company involved in:
Production and distribution of film, TV and online content

Post-production,

Cinema operation
For your information, MM2 Asia Limited is the first local film production company to be listed on SGX-ST Mainboard. Since the acquisition of Cathay Cineplexes in Singapore in November 2017, MM2 Asia is the only exhibitor operating cinemas in both Singapore and Malaysia, with a total of 206 screens across 27 locations.
On 7th December, FOX Networks Group Asia flagship Chinese movies channel, SCM announced that they will invest and co-produce a slate of four feature films developed by mm2 Entertainment.
Two of these movies, Shadows and Scared To Death, will be shot in Hong Kong, while the other two, Number One and The Fatekeepers, will be shot in Singapore and Malaysia. This collaboration will further leverage on the two companies' respective strengths on the creative development and distribution of the four films.
Chief Content Officer of mm2 Entertainment, Mr Ng Say Yong is upbeat about the agreement and said:
"We're very pleased with FNG's investment in the development of this slate of
movies. Their regional presence and expertise have helped shape the creative and commercial texture of these films, to ensure their reach to audiences beyond Singapore."
mm2 Entertainment had involved in co-producing the Taiwanese romance More than Blue, directed by Gavin Lin. It was debuted at the Open Cinema section of the 2018 Busan International Film Festival.
MM2 Asia Limited last changed hands at $0.35 on 7 December. At that price, it is valued at 15.34 times trailing earnings. mm2 Asia did not offer any dividend.
2. Japan Foods' Franchise Partnership with Minor Group.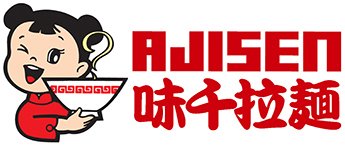 Established since 1997, Japan Foods Holding Limited is one of the leading F&B groups in Singapore specialising in quality and authentic Japanese cuisine. In Singapore, Japan Foods operates a chain of more than 40 restaurants serving authentic Japanese fare under various franchise as well as self-developed brands, which includes:
Ajisen Ramen

Kazoketei

Menya Musashi

Osaka Ohsho
According to Business Times, Japan Foods has teamed up with Minor Singapore, to franchise and run their brands in Japan, Thailand and China, in a binding memorandum of understanding (MOU).  
Japan Foods will run the 50-50 joint-venture company's Thai eatery operations in Japan and provide support for Japanese cuisine operations, while Minor Singapore will run the Japanese food outlets in Thailand and China and support the preparation of Thai cuisine.
Minor Singapore is an indirect subsidiary of Minor International Public Co, which operates brands such as Thai Express, Xin Wang Hong Kong Café, Poulet and Buffet Town in Singapore.

Mr Takahashi Kenichi, the executive chairman and chief executive of Japan Foods, stated that the new deal is in line with the group's vision of setting up shop in Japan. He added that he looks forward to launching both franchised and in-house brands in Thailand and China.
"We believe that our expanded network will also make us more attractive as a franchise partner to Japanese brand owners who may be looking to expand beyond their local market", said Mr Kenichi.
Japan Foods was trading at S$0.46 last Friday. At that price, the company is valued at 15.73 times trailing earnings with a dividend yield of 4.62%.  
3. SPH's corporate revamp in Digitalization push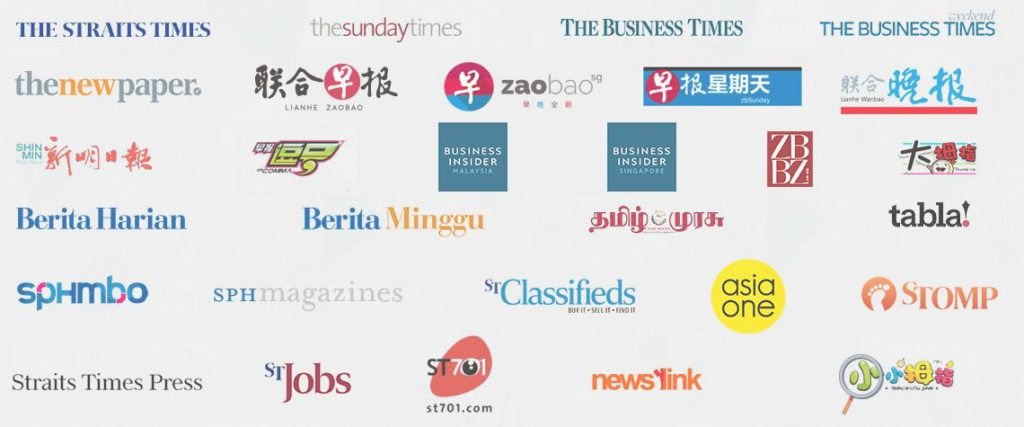 Singapore Press Holdings Limited (SPH) is in the business of publishing newspapers, magazines and books in both print and digital edition. It owns multiple digital products, online classifieds, radio stations and outdoor media. On the other hand, SPH owns 70% in SPH REIT which comprises Paragon and The Clementi Mall.
In the last five-year period, SPH's share price has dropped 42% from its peaked of S$4.34 to its current price of S$2.52. This is due to the multiple challenges that have eroded into its core business that might dampen its profitability in the future.
Since the emergence of online media, SPH's traditional print and digital readership has been on a consistent decline over the last 10 year period.

Source: SPH Annual Report 2018
According to Business Times, SPH's management team did not intend to cut costs as it is not a way for the company to prosper. Instead, the company is focusing on digitizing its core media business while actively seeking out cash-yielding property investments in defensive sector.
In fact, SPH  has ventured into aged care business last year by acquiring a private nursing home operator Orange Valley last year.
SPH's chief executive, Mr Ng Yat Chung updated about at the company's annual general meeting on last Monday:  
"For Orange Valley, the market in Singapore is small and the leases we have are not long leases, we will continue to have to renew those leases. So when we talk about growing the aged care space, we are looking beyond Singapore.

Right now we are working with developers in neighbouring countries. We have the operating expertise, they have the land. We can develop not just nursing homes, but (also) retirement villages… In places like Australia, the retirement village as a lifestyle choice is very much a mature market."
SPH's shares last traded at S$2.52 with a trailing twelve months' PE ratio of 14.54 times and a dividend yield of 3.57%.
FREE Download – "7 Top Stocks Flashing On Our Watchlist"
Want to find out about more exciting growth stocks? We've dig into 7 companies poised to skyrocket >100% in the years to come. Simply click here to uncover these ideas in our FREE Special Report!