I believe in finding unloved, under-the-radar companies is a good way to achieve market-beating returns.
Below are 3 growth shares which are relatively unheard of and that's why I have shortlisted them in my watchlist:
#1 Meghmani Organics Limited (SGX: M30)
Meghmani is a pigments and agrochemicals manufacturer in India. Since its operations started in 1986, Meghmani has rapidly expanded its geographical coverage from India to markets in Europe, the US, Latin America and Asia Pacific.
The Company specializes in the manufacture of green and blue pigment products that span multiple applications including printing inks, plastics, rubber, paints, textiles, leather and paper.
Besides pigments, Meghmani also produces a broad spectrum of commonly used pesticides for crop and non-crop applications such as public health, termite and insect control and veterinary applications.
The group's revenue for FY2018 improved 29% to $684 million while its net profit nearly doubled to $64.8 million. According to the annual report, the better results were due to improvement in high margin product mix and better capacity utilisation.
In 2017, the company initiated a landmark CapEx plan involving an investment of ₹6.4 billion. The CapEx involves three projects, where the first project was started in December 2018. On the other hand, the second and third project are expected to be commissioned by June 2019. 
According to the annual report, Meghmani Organics is the largest producer for the Copper Phthalocyanine Pigment and enjoys about 14% market share globally. Its pigment segment is expected to continue with strong performance growth. The company is focusing on the development of high-margin product-mix for increasing presence in the domestic market.
Meghmani Organics Limited last changed hands at $0.68 on the last trading day. At that price, it is valued at 10.62 times trailing earnings. It offers a total dividend of S$0.01512 in FY2018, which translate to a dividend yield of 2.2%.
#2 JACKSPEED CORPORATION LIMITED (SGX: J 17)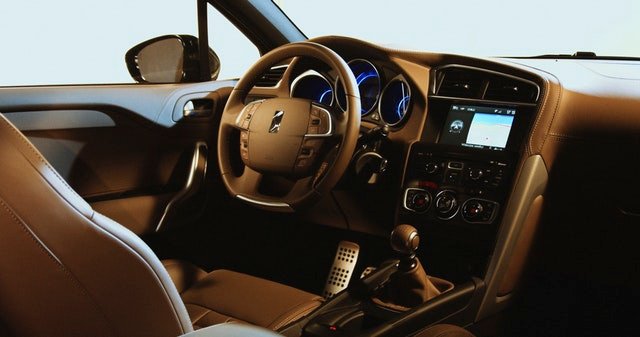 Jackspeed is a global leader for leather seats and vehicle accessories customisation. Through its avant-garde designs, state-of-the-art technology and a wide range of materials available (including genuine leather, vinyl and fabric that meet OEM specifications), Jackspeed is capable of developing unique vehicle seat covers and accessories that are personalised according to each of its customers' needs.
Other than that, Jackspeed provides other services, such as trading of commercial and passenger vehicles, rental of commercial and passenger vehicles, auto-financing and motor and other insurances.


Source: Jackspeed Annual Report 2018
Despite the decrease in revenue from S$67.7 million in FY2017 to S$million in FY2018, its net earnings improve from S$4.4 million to S$5.7 million in the same period. The increase in net earnings is was mainly attributed to higher profit margins achieved in FY2018.
According to an analyst report, Jackspeed has doubled its upholstery leather kits production capacity to 32,000 kits a year, due to increased demand from existing and new customers. The company was recently awarded 2-year renewable contract from a European OEM supplier to car manufacturers and importers.
To cope with the increased order intake, the additional production capacity will come from a new 50,000 sq feet factory site in Kluang, Malaysia. The new factory is scheduled to begin operating in 2Q2018.
Jackspeed last changed hands at S$0.16 on 28 December. At that price, it is valued at 7.64 times trailing earnings and offers a juicy dividend yield of 6.67%.
#3 SAMURAI 2K AEROSOL LIMITED (SGX: 1C3)
Samurai 2K Aerosol Limited is a leading aerosol coating specialist with a focus on high-performance coating solutions for the automotive refinishing and refurbishing industry under their own brands. Headquartered in Malaysia, their products are manufactured in their own production facility located in Johor and are distributed in more than five (5) countries, including Malaysia, Indonesia, Thailand, Philippines and United States.
The company was listed on the Catalist Board of the Singapore Exchange on 16 January 2017. Committed to research and development, the company currently has 12 registered patents and other patents pending registration in their IP Territory.

Revenue for Samurai 2K Ltd has been improving since FY2017. The revenue and net earnings reached a record high of S$32.3 million and S$4.68 million for TTM Sep 2018 period respectively.
According to its media release, the company achieved 30.8% increase in 1H2019 net profit to RM8.4 million, due to increased demand and higher average selling prices across all range of products in the Indonesia and Malaysia markets. 
For its future prospects, the management commented:
"We are very encouraged that the Group's marketing efforts across our markets is bearing fruit. We will continue with our marketing activities, while remaining committed to R&D, so as to expand sales and develop new and innovative products.

Moving forward, Samurai will also look to expand into other Asian markets, where there is a large population of two-wheelers. The Group will is currently exploring opportunities in the India market, which is still an untapped market for aerosol spray paint."
Samurai 2K Aerosol Limited is currently trading at PE of 27.2 times with a share price of S$1.02 per share. The company has paid out a dividend per share of S$0.006 in the previous financial year, which translates to a dividend yield of 0.59%. 
---
FREE Download – "7 Top Stocks Flashing On Our Watchlist"
Psst… We've found 7 exciting companies that are poised to skyrocket >100% in the years to come. Simply click here to uncover these ideas in our FREE Special Report!