Extended lockdowns due to China's zero-tolerance approach to COVID-19 has resulted in global supply chain disruptions and surging freight costs.
Apple and Tesla have already announced that their costs of production are increasing and will probably be cascaded to higher selling prices going forward.
Analysts are saying that trillions of dollars in global goods trade are affected as shipping ports are backlogged and the situation would only ease off 2nd half next year.
With that in mind, let's check out 3 Shipping Stocks that you probably didn't know about in Singapore.
Shipping Stock #1 – Samudera Shipping
Samudera Shipping Line Ltd (SGX: S56) is a cargo transportation company which is engaged in owning and operating of ocean-going ships and the provision of containerized feeder shipping services.
Its segments include Container Shipping, Bulk and Tanker, Agencies and Logistics.
The Container Shipping segment provides feeder services for the transportation of containerized cargo between Singapore as a hub port and other outgoing spoke ports in Asia, as well as inter-region and intra-region container shipping services to end users.
The Bulk and Tanker segment provides transportation of special dry bulk, liquid and gas cargo in the international, as well as Indonesian domestic market.
Its Agencies and Logistics segment provides agency services, forwarding, warehousing and general logistics services.
Shipping Stock #2 – Marco Polo Marine
Marco Polo Marine Ltd (SGX: 5LY) is a Singapore based integrated marine logistic company. It is principally engaged in the shipping and shipyard businesses.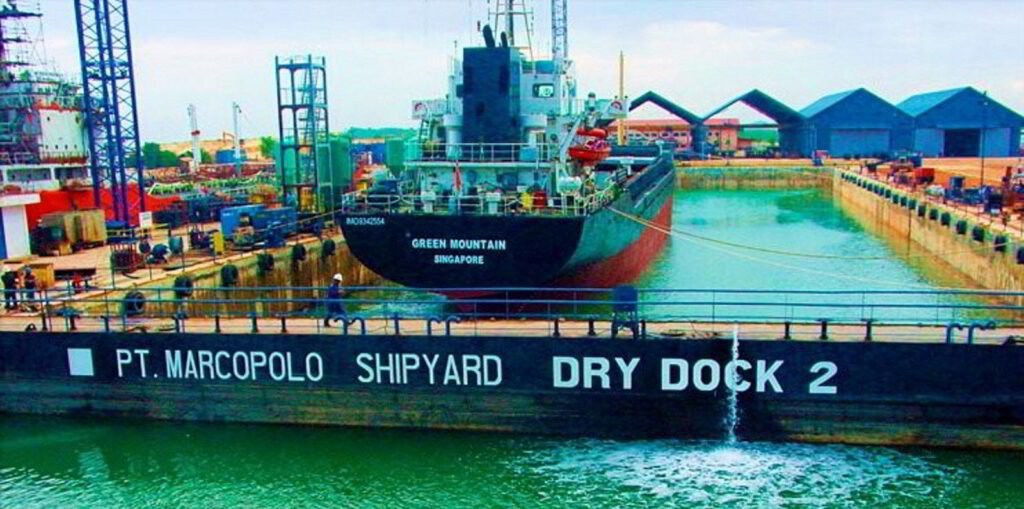 The company's business segments include Ship chartering services, which relate to charter hire activities and Shipbuilding & repair services.
The company operates internationally and generates the majority of the revenue from its activities in Singapore.
Shipping Stock #3 – First Ship Lease Trust
First Ship Lease Trust (SGX: D8DU) or FSL is a Singapore-based firm engaged in the shipping business.
The company operates a portfolio of approximately 20 ocean-going vessels comprising container ships and a variety of tankers.
It holds vessels acquired through special purpose companies, on trust for unitholders of FSL Trust.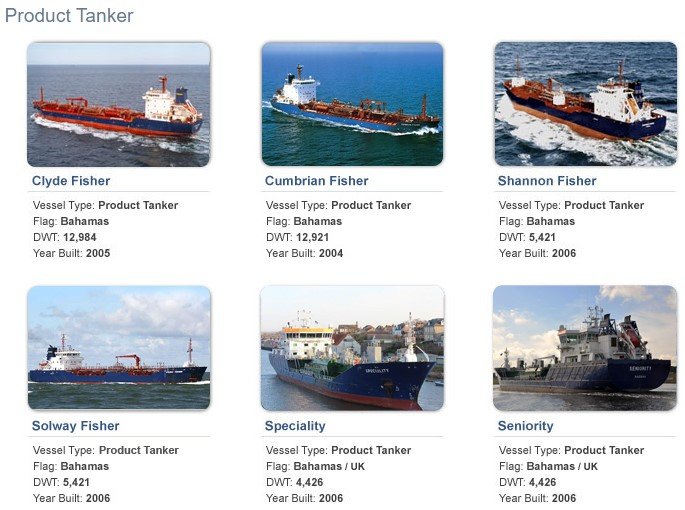 Bareboat charter lease income relates to lease income derived from operating leases which accounts for the majority of its revenues through its operations in Europe and Asia.
Financial Performance
Let's compare the 3 stocks via various financial metrics below:
| | | | |
| --- | --- | --- | --- |
| Metric | Samudera Shipping | Marco Polo Marine | FSL Trust |
| Revenue growth (3 yr CAGR) | 7.32% | 20.2% | -28.28% |
| Profit growth (3 yr CAGR) | 147.8% | -55.6% | -57.5% |
| Net margin (3 yr avg) | 9% | -3% | 6.8% |
| ROE (3 yr avg) | 15.3% | – | – |
| Free Cash Flow (net sum of past 5 years) | S$259 Mn | -S$13.7 Mn | S$35.6 Mn |
| Cash held | 251,541 | 19,848 | 5,795 |
| Debt-to-equity ratio | 0.497 | 0.039 | 0.242 |
| Current ratio | 2.157 | 3.668 | 4.432 |
First comes Samudera Shipping, which has low revenue growth but much higher margin expansion. It has thus generated highest FCFs.
Next up, Marco Polo Marine is strong in terms of liquidity and revenue growth but has failed to be profitable in the past. However, it did stage a recovery for 2021 and may continue its trajectory (see the prospects below).
FSL Trust probably performed the worst among the three due to the decline in revenue growth. Only net positive FCF and high liquidity are its silver linings.
Business Prospects
Sector-wise: Tanker freight rates improved on the back of reduced tonnage supply and an increase in ton-mile demand as a result of the sanctions on Russia
Samudera Shipping Line:
FY21 was a record year for Samudera as revenue and net profit are at its highest for the past 5 years.
Samudera Shipping Line has chartered in an additional 6 newly built vessels of which 2 have already been deployed and the rest will be delivered in 4Q22. A long term charter contract has already been secured for these vessels. This brings the total number of chartered in vessels to ~24. (~71% of fleet size)
Most of the vessels are chartered in for ~18 months.
Recently, Samudera also announced purchase of a tanker MT Saranga from India for US$12.5 Mn. This will lead capacity expansion at much needed time.
Marco Polo Marine:
Strong Q1 comments on Shipyard operations and Ship chartering segments. Apart from these, the group has many new ventures:
Firstly, a new venture to Co-Develop Service Operation Vessel and Commissioning Service Operation Vessel to support offshore wind farms together with leading green tech ship design company Seatech Solutions International.
It will co-develop two new specialised offshore wind service, operation and maintenance vessels which will be future-ready with hybrid battery based energy storage systems (ESS), and drone-equipped capabilities.
These features will cut fuel consumption and emissions by up to 15%-20% as compared to a non-diesel electric hybrid vessel.
Next is an acquisition. Marco Polo Marine successfully completed its acquisition of Taiwan-based PKR Offshore  The acquisition is expected to boost the Group's presence in the Taiwan which is positioned to become one of Asia's most prolific offshore wind market.
The acquisition gets the group a step closer to its goal of having 40% of its vessels service Taiwan's offshore windfarm sector by end of FY2022.
Lastly, the Group also ventured into Green Ship Recycling at its shipyard in Indonesia.
First Ship Lease Trust:
For the Q1FY22, FSL Trust reported a net profit of US$ 0.2 million, compared to a net profit of US$ 0.1 million in the preceding Q4FY21. This reflects the slightly improved tanker markets in 2022, whilst the situation with the sale of chemical tanker FSL London was weighing on the results.
Furthermore, FSL has up to US$ 33.8m of contracted future revenue. This is paired with a healthy capital structure: Low gearing of 24% and strong equity ratio of 80%.
Hence, FSL Trust's present robust capital structure can sustain prolonged weak market conditions. Disposals of ships in FY20-21 protected substantial equity value and increased resilience.
Valuation
| | | | |
| --- | --- | --- | --- |
| Valuation Ratios | Samudera Shipping | Marco Polo Marine | FSL Trust |
| Price Earnings Ratio (PER) – Adjusted | 2.40 | 6.70 | – |
| Price/NAV – Adjusted | 0.9685 | 0.8624 | 1.3589 |
| Price/Revenue – Adjusted | 0.585 | 2.149 | 3.684 |
| Price/Free Cash Flow – Adjusted | 2.473 | 14.364 | – |
| Dividend Yield – Adjusted | 1.613 | – | 29.514 |
Source: Shareinevstor.com
Samudera finds a spot on cheap valuation of mere 2.4 times earnings but that's because its last year earnings jumped a whooping 17 times as it rides on the shipping boom.
Marco Polo Marine also scored a pretty cheap 6.7x P/E, a turnaround from the massive losses in the past.
Lastly, FSL Trust is trading at around 1.3x P/NAV – not exactly cheap in the assets point of view.
Risks
Sectoral: Operating margin is expected to come under pressure for all the shipping stocks, impacted by Russia/Ukraine conflict, which raised bunker fuel costs and caused delays at ports.
First Ship Lease Trust: The trust has said that contracting of new tonnage remains low resulting in a low orderbook whilst the fleet is aging and tightening environmental regulation starting 2023.
CONCLUSION
Let's round up our shipping stocks quickly.
Based on past performance, Samudera  seems to be the leader with good numbers. This is reflected in the price comparison chart below. However, the business prospects list Marco Polo much higher.

Marco Polo is a clear turnaround story with newfound ambition. Recently, Its 1HFY2022 EBITDA soared more than 40% Y-o-Y to S$5.8m in response to strong gains of 31% in revenue during the period.
At last, We cannot say much positive stuff about FSL Trust which has turned losses, sold many vessels and is only safe to survive rather than grow.
So, if you're going for ambition then Marco Polo Marine is new much less covered in the media type of pick. On the other hand, Samudera Shipping offers margin of safety at the cost of growth.