Excerpts from DBS Group research report
KEPPEL DC REIT (SGX: AJBU)
Keppel DC Reit recent acquisitions to drive organic growth
The recent completion of the Guangdong Data Centre and London Data Centre has reignited optimism for Keppel DC Reit (KDCREIT)'s growth trajectory.
With data centres becoming increasingly expensive, KDCREIT has these recent acquisitions to rely on to drive organic growth in the near term while it continues to hunt for the next accretive acquisition.
Near-term challenges, but fundamentals still positive
Higher utility costs and rising interest rates will pose as near-term risks to KDCREIT's earnings. Although accretion from recent acquisitions have been eroded by higher operating costs, we believe the bulk of these impacts have already been felt and factored into current share price.
Going forward, growing demand for data centres and positive fundamentals in the sector will help KDCREIT return to its organic growth path.
Market dynamics supportive of further growth
KDCREIT's current portfolio occupancy of more than 98% is the highest since its IPO in 2014. The continued strong demand for data centre capacity amid the prolonged COVID-19 outbreak and rise of the digital economy would support higher occupancies and revenues across its portfolio in the foreseeable future.
Valuation/Valuation
Our target price of S$2.40 is based on DCF, assuming a WACC of 5.8% (risk-free rate of 3.0%). We have pencilled in S$100m of acquisitions by the end of FY22.
We have assumed deals worth a total of S$100m in our estimates at a conservative yield of only 4.5%. Assuming no acquisitions, our TP will be S$2.35.
Keppel DC Reit key risks
Competition from larger third-party data centre players. KDCREIT may face higher barriers to entry and stiffer competition from international operators/funds that are also looking to grow their footprint and attract tenants.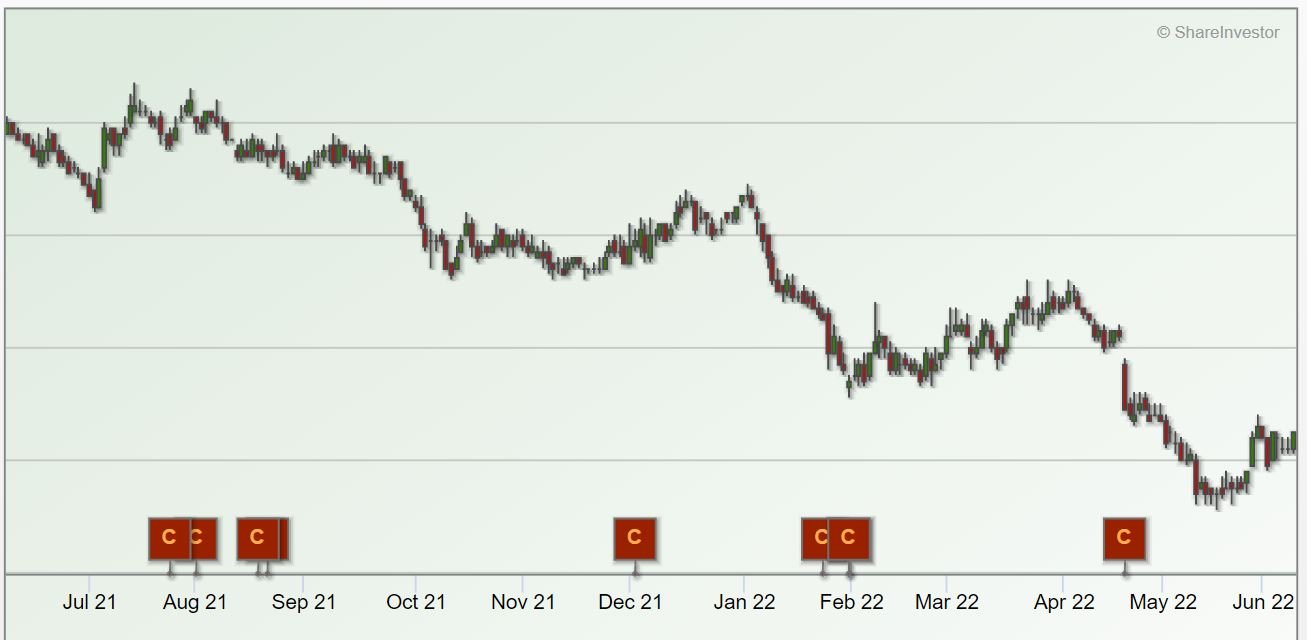 KDC share price chart
You can find the full report here and the website here