MyTwoCents – Exclusive Interview with Xeo Lye
Hello everyone, I am James here, founder of SmallCapAsia.com.
Today I have the honour of inviting Xeo over for a short interview.
If you look at his profile under his blog – http://www.xeolye.com, you would find that Xeo is like a Master of all trades.
Xeo Lye is the co-founder of Capital Gains, the company behind 2 popular economic card and board game called Wongamania & Wongamania: Banana Economy.
Xeo is also a veteran in the wealth management industry with >12 years of experience. He specializes in investment advisory and global macro strategy for high net worth individuals.
Xeo has been appointed as one of the speakers in the Singapore's national financial literacy program "Moneysense" and has been invited to speak at events around Singapore and Malaysia.
Xeo co-authored a best-selling book titled "Keep Investment Stupid and Simple: 5 Elements of Successful Investors"(Find out more

here

).
Back to the point, he essentially created this light-hearted blog (called Xeolyenomics) to talk about his observation surrounding his world, primarily in the world of finance, game design, entrepreneurship and some of the humorous stuff that happened to him.
With that, let's get started on the Q&A!
Kindly tell us more about yourself.
This is what I write on my Tinder profile which gives a great summary about me.
Money Manager, Game Designer and Producer, Award winning blogger, best selling author, public speaker, and closet Otaku. Haha
What got you started into investing?
I wanted to be a millionaire by the age of 30 and the easiest way to get rich for a young kid than was to start investing and be the next Warren Buffet.
Bought my first stock Singpost at 65 cents back than and sold at 70 cents. I was congratulating what a genius I was until it shot all the way to the stratosphere. After that, it was a string of losses applying Warren Buffet principles on China stocks.
I didn't understand the importance of qualitative assessment of the management back then and Chinese companies were some of the worst culprits in creative accounting at that point of time.
Where do you usually get your investment ideas?
I learnt different disciplines of investing throughout my adult years. Started with Value investing and when that failed miserably during the China stock saga, I switched over to technical and started dabbling in options, futures and commodities.
Made lots of money and lost lots of money and soon gave up on using technical as the main form of decision making and currently using it as a supplement guide for trend.
After much exploring, I currently major and specialize in Global Macro investing whereby I analyse economic cycles and trends, taking positions in asset classes and countries driven by economic fundamental.
My style of investing is similar to George Soros "Laws of Reflexity" and I usually get my investment ideas base on the study of government and central bank policies, currency movements and cyclical trends.
What do you mainly look out for when investing?
Like all good investors, I look for that margin of safety when investing. I tend to be aggressive during the recovery phase of the economic cycle and ignore any volatility and tend to be conservative during the dog years of the economic cycle.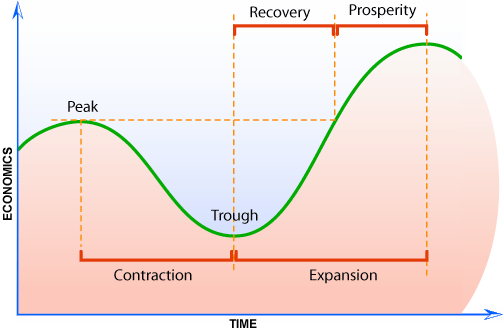 I prefer to give up on that 5-6% extra returns during the later stages of the economic cycle than to lose 20-50% of the capital in a market correction or bear market.
I also look out for countries or sectors that has been unfairly beaten down during the healthy stage of the economic cycle which often deliver good returns when they rebound thanks to the support from a healthy global economy.
What is your targeted and achieved annual rate of returns (%) so far?
My targeted rate of returns changes base on the economic cycle.
For example, I target a double digit return during the early stage of the economic cycle and target a low 3-4% at the later stage of the economic cycle with a priority on capital preservation.
So on average, I have achieved 6-7%pa for this market cycle and is averaging on 3-4% in the past few years as I become increasingly conservative.
    6. So here is the golden question – Can you tell us your Best investment and Worst investment since you started investing?
Best and worse investment is during my option trading days. I managed to triple my money within the first 6 months in my short options trading career. My worse investment is to lose everything I made within 2 months due to doubling down on a losing option position.
Currently the entirety of my investment is invested with whatever I help my client invest in based on global macro fundamentals. Not my best investment in terms of absolute returns but the best investment in terms of risk/returns.
How do you stay the course when markets are down?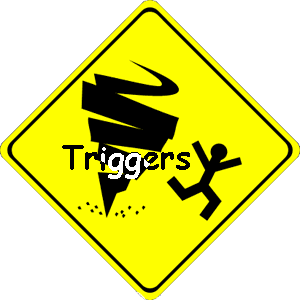 I assess the cause of the market correction. If the trigger point has the potential to lead to a chain of financial contagion, I will cut my losses. Else, I will ride out my losses and dollar cost average down using my bond and cash allocation.
Staying on course with the investment principles laid down is the key in preventing panic and staying on course.
Do you have an exit strategy for your investments?
I think I mentioned in the question above, which is of course a temporary exit as whatever that causes a financial contagion will become the best investment idea once the contagion dies off.
The only exit strategy I have for my investments is probably when I am no longer sane of mind to continue managing my investment
Is there a particular book you will recommend for our readers?
For those who are interested in Global Macro investing, check out books written by George Soros and Jim Rogers.
They give a very good insight on how they analyse global trend and make billions from it.
Lastly, any advice or words of encouragement for fellow young aspiring investors??
Investing is not the easiest way to get rich. It is much harder to make money consistently in the long run than it looks. Having said that, the best way to learn investing is still to get your feet wet and start losing some money.
Investing is actually a journey of self exploration and the fastest way to master your self and your money, is to lose money. When you have lost enough money, you will find your true self and that's when investing profitably becomes easier.
Thanks Xeo and hope you all have enjoyed our interview series at MyTwoCents. See you next time!
Fancy an Ebook that teaches you the hallmarks of multi-bagger stocks and how to find them? Simply click here to receive your copy of a brand-new FREE Ebook titled – "100 BAGGERS" by Christopher W. Mayer here today!
Last but not least, do remember to Like us on Facebook too as we share the latest investing articles and stock case studies for you!