Why setting up 2FA is important?
With Bitcoin's expotential rise along with other altcoins, it has become a target for many hackers & scammers around the world.
One popular case is the WannaCry incident where the hackers launch a massive cyberattack across >100 countries, infecting computers with malware that demanded ransom payments in Bitcoin.
Another recent case is the Engima Coin incident where the unscrupulous hackers compromised the servers (email, website, Slack) of the online currency platform Enigma. They then sent a fraud message to would-be investors that Pre-sale has started and successfully duped investors out of almost US$500,000.
As such, since crpyto-currency is pretty much an 'investment in the online world'; we as investors (traders) need to know how to safeguard ourselves against such risks.
Read more: https://www.smallcapasia.com/should-you-invest-in-cryptocurrencies/
One of the important measures is to enable Two-factor authentication (2fa) as it greatly increases security by requiring both your password and another form of authentication.
We will go through step by step on how to add this function into the Bittrex account.
Step 1 – Login Your Bittrex and click on 'Settings'

Step 2 – Enabling 'Two-Factor Authentication' by downloading 'Google Authenticator'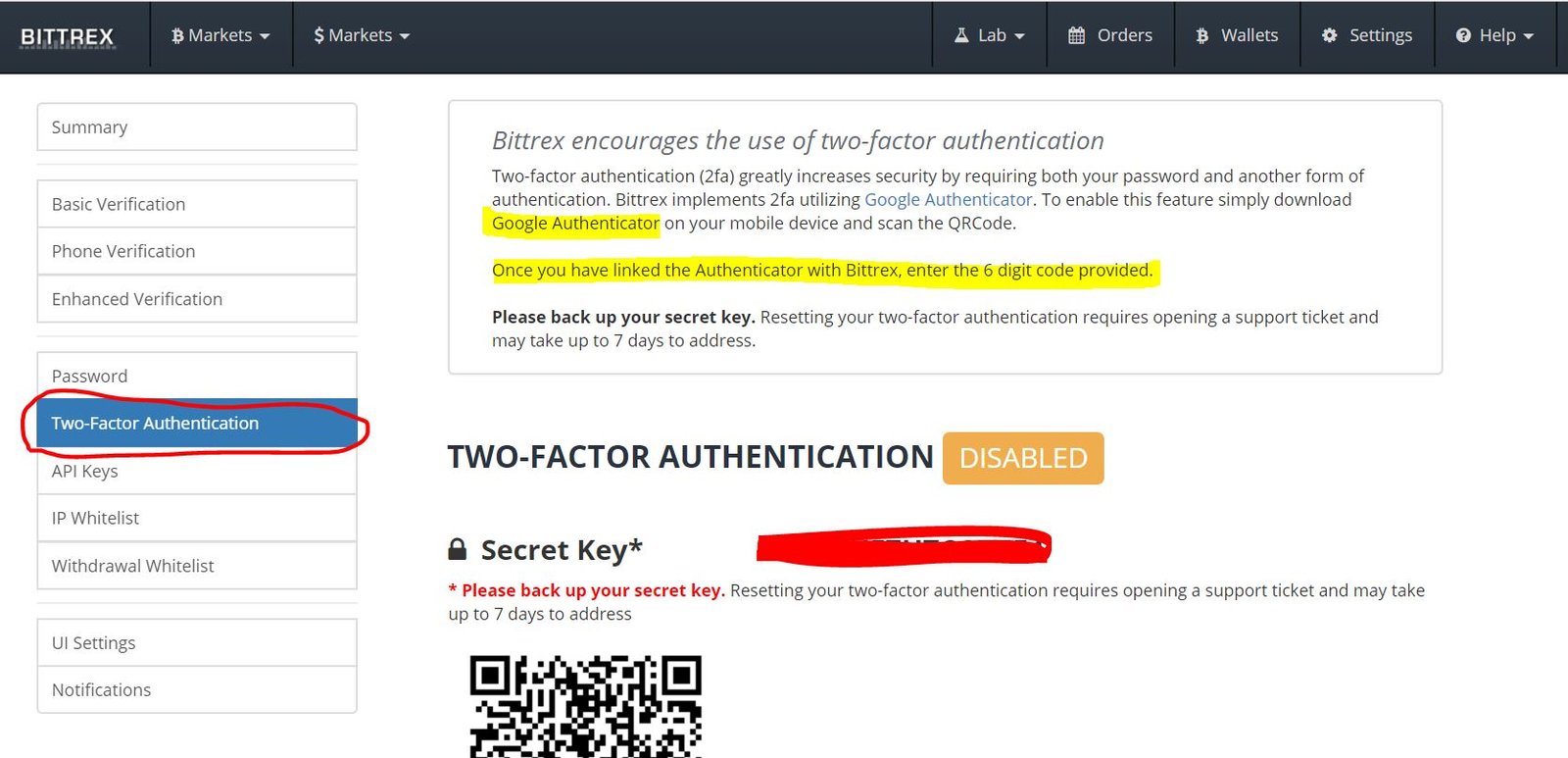 Two-Factor Authentication is also known as 2FA and it greatly increases security of your account because you require these 2 things to login to your account.
Password
6-digit authentication from Google Authenticator (go download it if you haven't done so).
After you download the app, click on the "+" (add) sign to add your Bittrex account inside.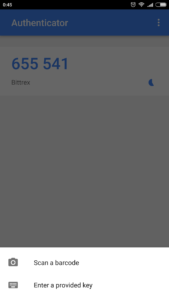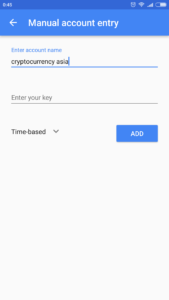 Following which, select "Scan a Barcode" or "Enter a provided key".
I have chosen 'enter a key' so i need to input my account name (anything you like) and the 'Secret Key' as shown above – the one blanked out in shades of red.
Step 3 – Confirmation
You will receive an email upon successful setup. So going forward, you will need both your account password and the 6-digit number from Google Authenticator to login.
Don't worry, the 6-digits keep changing and you don't have to press anything unlike your ibanking token.
Lastly, you will see that the 2FA is enabled like below: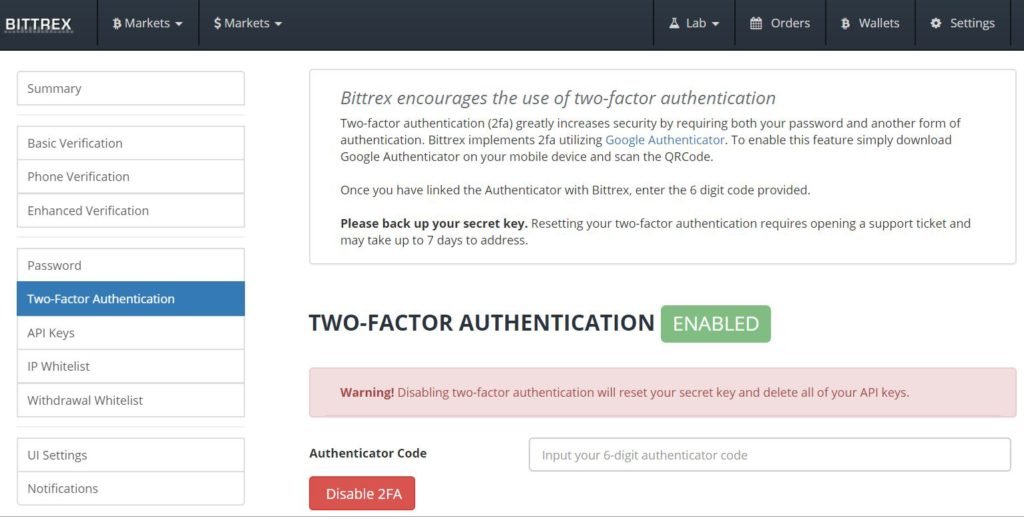 Hope the guide above helps! Happy Crypto-Investing and don't remember to stay safe!
Are you getting pumped up on the Big Gains in the Crypto-Market?
Stay informed on the latest Crypto-currency Guides and Tools via our FREE newsletter today!
Don't forget to be part of our Crypto-Investing Facebook Group too as you can learn about the different types of crypto-coins, the platforms, the price charts and many more!