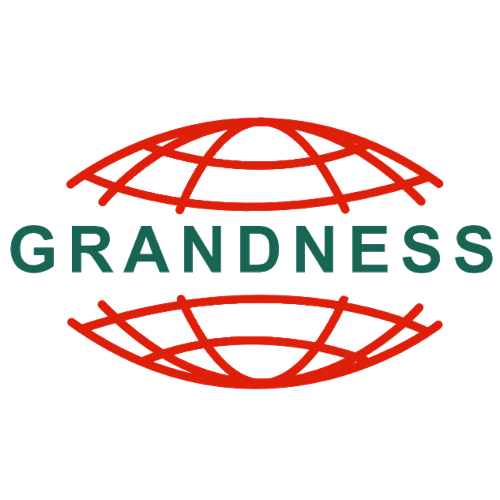 If you were to filter through the P/E ratios of all the companies listed under Singapore Exchange, you will find something fascinating about Sino Grandness Food Industry Group Ltd (SGX: T4B). Yes, this company has only a P/E ratio of 1.5. It is probably the lowest you can find in the entire Singapore market!
But does a low P/E ratio necessarily translate into a good buy? To find out more about Sino Grandness, follow us through as we probe deeper into this food-production small cap stock.
You probably may not heard of this company before but Sino Grandness mainly distributes food products, ranging from beverages to canned fruits and vegetables. With a market capitalization of S$181 million, its business operations span globally across Europe, North America and Asia. The food company derives its revenue largely from China (approximately 80% as of FY2016).
5-Year Financial Highlights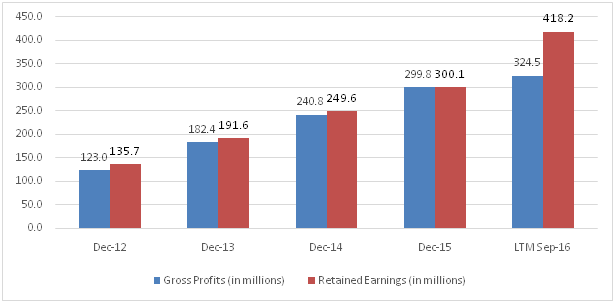 Over the past five years, it has seen consistent growth in its profits, as shown below. As a result, their retained earnings pool has also seen comparable growth of 20% to 40% annually. It currently stands at S$418 million, more than two-fold of its market capitalization of S$181 million!
I believe that it can continue to grow their bottom-line with the consistent demand in their products.
How Safe Is Their Dividend?
If you are one who is fond of dividends, then what comes next may be good news for you. Since 2012, the company's business operations have been generating positive cashflows annually. And in 2016, Sino Grandness has started paying out dividends with a dividend yield of 1.43%. It may not be attractive, but with their strong operating cashflow over the years, the payout is expected to last at least in the near term.
Danger Signs That You Should Take Note Of
However, here are some warning signs that you may want to take note of.
Since 2012, their current liabilities have been increasing at an alarming rate, in comparison to their current assets. The figures are as graphed below.
As a result, their current ratio has seen a drop from 4.92 in 2012 to 1.78 currently. But all in all, a current ratio of 1.78 is still relatively safe.
What we are saying is that if the company were to take on more debts at this rate, they may face the problem of meeting their short-term obligations in the long run.
Growth Prospects
On a positive note, Sino Grandness seems to have a bright outlook ahead. As of 4 January 2017, Sino Grandness has established collaboration with Wechat Food to expand their distribution network through an online platform.
In just a week later, on 12 January 2017, the company was also appointed as the sole distributor of P80 Longan essence in China and Hong Kong, with the exclusive rights in effect for approximately 20 years. And that is not all!
The Group entered into an agreement with LYZB E-Commerce on 18 January 2017 to distribute products through their mobile internet platform. With the shift in focus of the Group towards e-commerce, these deals may inevitably help to boost their revenue in the subsequent years to come.
Sino Grandness Food Industry Group Ltd last closed at S$0.26, near to its 52-week low of S$0.21. Is the company a screaming buy with its super low P/E ratio and burgeoning growth initiatives? Or is it a value trap?
Sign Up for Our FREE Weekly Newsletter as we monitor the stocks' latest news and update you when there is something interesting! On top of that, we will give you a book that teaches you the hallmarks of multi-bagger stocks and how to find them.
Receive your eye-opening FREE Ebook titled – "100 BAGGERS" by Christopher W. Mayer by clicking here today!