Occasionally, I would like to look at insider or share buybacks to see if I am lucky to spot any hidden gems. In fact, this is also one of the more commonly used strategies by investors. Why is that so?
As the legendary Fund manager Peter Lynch once said,
"Insiders might sell their shares for any number of reasons, but they buy them for only one: they think the price will rise."
In short, a company's management would only purchase the stock or initiate share buybacks when they perceive that the stock is undervalued. Hence, it makes sense for investors (like You and Me) to do some further research to see if the stock is really a bargain per se.
With these in mind, let's zoom into 2 interesting companies I've cherry picked which have recently seen insider purchases or substantial shareholder purchases.
TA Global Bhd (KLSE:TAGB)
Taken from its website, TA Global Berhad is a premium lifestyle property company involved in three principal segments:
Property development (including luxury bungalows and semi-detached villas in Damansara Idaman and Idaman Villas, Petaling Jaya, Idaman Residence next to KLCC etc.)
Property investment in office towers, commercial buildings, and hotels across 6 countries such as Menara TA One next to KLCC, FortisBC Centre in Vancouver and Swissotel Kunshan (China) and Mövenpick Resort & Spa, Karon Beach, Phuket (Thailand)
Property management
Datuk Tiah Thee Kian, Executive Chairman, has been on a share acquisition spree since the 19th December 2016. Between 1st to 22nd March 2017, he has gobbled up 25.48 million shares in total with the prices ranging from RM0.315 to RM0.387. With that, his stake in TA Global currently stands at 8.59%.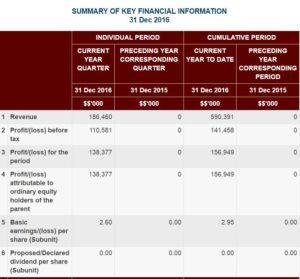 The 2 above pictures form substantial grounds for the chairman's flurry buying back of shares in the past 4 months. After its profits plunged from a high of RM160 million to RM42 million in FY2015, it has rebounded to RM156.9 million in FY2016. That said, we have concerns on its ballooning long term debt of RM1.31 billion and a further RM1.26 billion in short term borrowings, manifold as compared to its earnings.
TA Global Berhad's share price closed at S$0.375 on Monday. Based on google finance, it is trading at a decent 12.7 times earnings and offers a meager dividend yield of 0.89%.
PRG Holdings Bhd (KLSE:PRG)
According to its google finance, PRG Holdings Berhad is principally engaged in the manufacturing and sale of webbings, yarn, furniture components, rubber strips and fabrics, as well as being involved in property development and construction.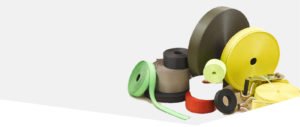 It started operations in 1983 in Malaysia as a small partnership but has grown over the years to utilize R&D to provide niche products in the textile and apparel, furniture, automotive, food packaging, agriculture and medical industries.
Dato' Lua Choon Hann, Group Managing Director and Executive Director, has snapped up a total of 633,500 shares of the company in the month of March 2017. Moreover, he has been actively acquiring the company's shares since Oct 2016 with the purchases made on a rising share price trend from RM0.67 to RM0.915.

Sourced from klse.i3investor.com
The latest Dec FY16 results were a mixed bag. Although revenue came in a tad higher compared to FY2015, profits was down significantly from RM6 mil to RM4.3 mil.
That said, the results were much expected according to a Mercury research report, Margins and earnings were impacted by corporate expenses for its proposed Hong Kong listing for its manufacturing division, and also marketing and selling expenses for its Picasso Residence in Kuala Lumpur. The upcoming IPO could also be the one driving the share price up sharply recently.
PRG holdings' shares closed at RM0.915 each on Monday, giving the company a whooping price-to-earnings ratio of 68x and a dividend yield of 0.55%.