Question: What event allows you to receive free candy airdrops, interact with more than 30 top blockchain projects and even find a job in the blockchain industry?
Answer: It is happening all together in the Blockchain Festival held in Ho Chi Minh City, Vietnam, proudly hosted by Huobi Pro.
Blockchain Festival is a continual series of conferences held around the world and Vietnam is the first stop to kickoff this cycle. This event is particularly huge in Vietnam and can be considered a momentous win in Vietnam's blockchain space.
What to expect in the Blockchain Festival
To begin with, you will be able to see many keynote speakers specially flown in to Vietnam to share their in-depth knowledge on Blockchain technology progress. They will be taking turns to speak at the 2 day event from 24-25 May 2018 which stretches from 9am in the morning to 7pm till late.

Some of them include:
Loi Luu – Founder of Kyber Network and he will be covering the topic on "Decentralized Exchanges: What to expect in 2018"
Yaoqi Jia – Co-Founder and Head of Technology at Zilliqa touching on topic "Scaling Blockchains: The Past and Present"
Val Yap – Founder and CEO of PolicyPal Network giving a speech on "CryptoProtect Insurance for Cryptoassets and Decentralised Insurance for Global Markets"
In addition, Huobi Academy of Blockchain Application will unveil its premium research report on the blockchain industry for the 1st time. There are lots of content covered including
6 inevitable impacts that will shake the secondary market
5 trends that will be prevalent in Public Chain development
Shifts in privacy and interoperability approaches
Expert views on regulations and compliance and more…
Last but not least, there are many panels being organized where they will cover various blockchain topics and welcome questions from the floor. One such example is shown below; and they will give their thoughts on the potential and pitfalls of public chains.
1st ever Student Blockchain Job Fair
Next up, with the rapid growth of the blockchain industry and number of ICO projects being launched, they are hungry for people especially developers.
In what is a 1st ever Vietnam Cryptocurrency Job Fair held by Huobi Pro, university students and professors who have passion for Blockchain assets and Blockchain technology are entitled to free tickets (exhibition hall access only).
Holders of these free tickets will have the following privileges:
Free roam around the exhibition hall featuring top Blockchain Assets projects booths
Have your students' CV discovered by Blockchain companies in real-time just by dropping them in the booths' boxes
Face-to-face interview chances with Blockchain industry titans
To get these free student/professor tickets, just click on the link here.
1st Hand Experience with Airbloc
As previously mentioned, you will be joining key management team of many ICOs in the event. One of them that caught my eye is Airbloc, a decentralized personal data exchange platform. Check out their one-pager here.
I have sources saying that their 2nd presale sold out within 5 minutes and demand is extremely hot with the public sale beginning on 19 June 2018. Here's a little more about the ICO project and its Co-founder and CEO Roi Nam.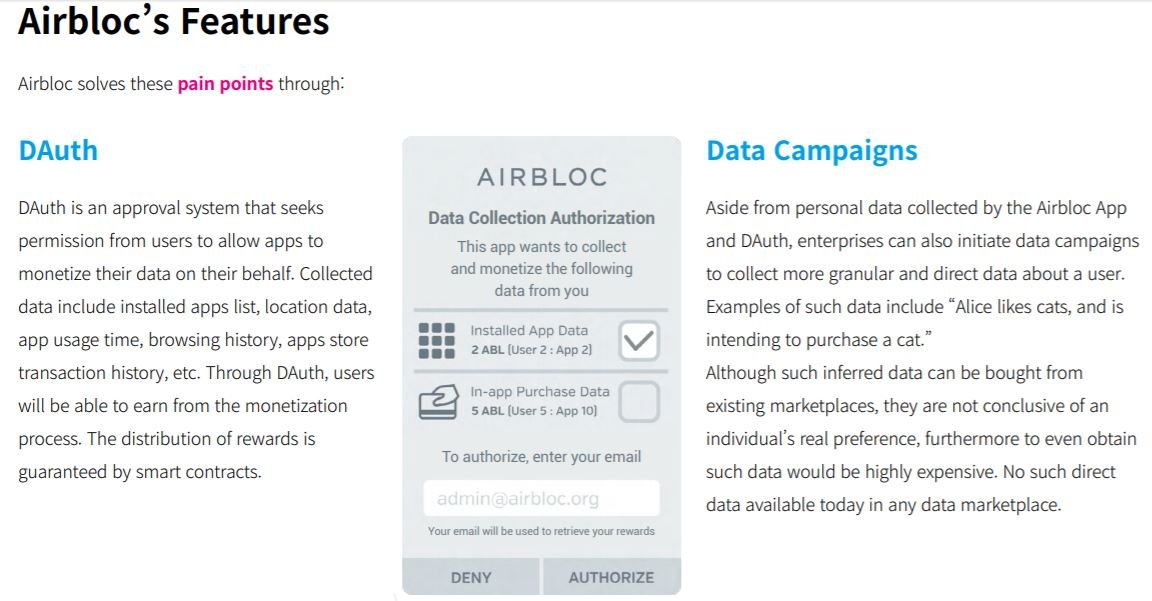 Airbloc is led by ab180 which provides big data analytics to 300 enterprises tracking 40M+ mobile devices in Korea. ab180 is one of Korea's TOP digital advertising company which services over 300 enterprises including Ebay Korea, GS Shop, and Woowa Brothers. Ebay Korea is the No. 1 E-commerce Market Leader in Korea with 30 million users while Woowa Brothers is the No. 1 Food Delivery Market Leader in Korea with 20 million users.
Roi Nam was selected as the National TOP 8 software developers of Software Maestro by the Ministry of Science and ICT in Korea back in 2015. Roi majored in Business Administration in College of Liberal Studies, Seoul National University. He had obtained National TOP 8, Software Maestro Program 2015 (Awarded by Minister of Ministry of Science and ICT of Korea)and graduated from Business Administration, SNU CLS.
If you are keen to strike a conversation with him, he can be found participating in the day 2 event (25 May 2018) at 11.50am. The Panel 4 is titled: "Disrupting Content and Advertisement Block by Block" and moderated by Val Yap from PolicyPal Network and Roi Nam is one of the panellists inside.
Summing it up
In conclusion, there are lots of knowledge and goodies waiting for you at the Blockchain Festival. You can also check out the full details of the event here -> Blockchain Festival Vietnam.
Most importantly, if you believe in the viability of cryptocurrency in the long run, you should be part of this event. Use the code "WRITE50" for a 50% discount when you sign up today!