Its only less than 3 years where the Electricity retailers come roaring into the Singapore's market and you will see them in multiple roadshows in shopping malls.
However, due to soaring energy prices, Electricity retailers who have under-hedged their positions are now exiting the market in particular – the 4th largest player iSwitch and Ohm Energy.
Observers have also reasoned that these independent retailers had to face stiff competition – with 12 retailers for 1.4 million residential households – and for some of them, at the disadvantage of not having their own power generation assets (which we will delve in deeper later).
If you belong to that 2 retailers or have simply stuck to SP Power for your electricity bill, you may want to continue reading below…
Time to save costs during higher electricity tariffs
According to StraitsTimes, Household residents will have to fork out more money for utility bills from Friday (Oct 1) to Dec 31 as electricity and gas tariffs continue to climb since the start of the year.
Electricity tariffs will increase at an average of 3.2 per cent compared with the previous quarter, said national grid operator SP group in a statement on 30 September.
And on a personal note, with many more people working from home and enjoying the air-con during the hot and humid weather, it makes perfect sense to get cheaper electricity rates.
The main question is what criteria should we look at and which electricity retailer should we pick?
Here's where i will break it down for you…
How to choose a cheaper Electricity Provider
Step 1
First of all, to check and compare all the available price plans (ohm and iswitch are out), click on this link here – https://compare.openelectricitymarket.sg/#/pricePlans/list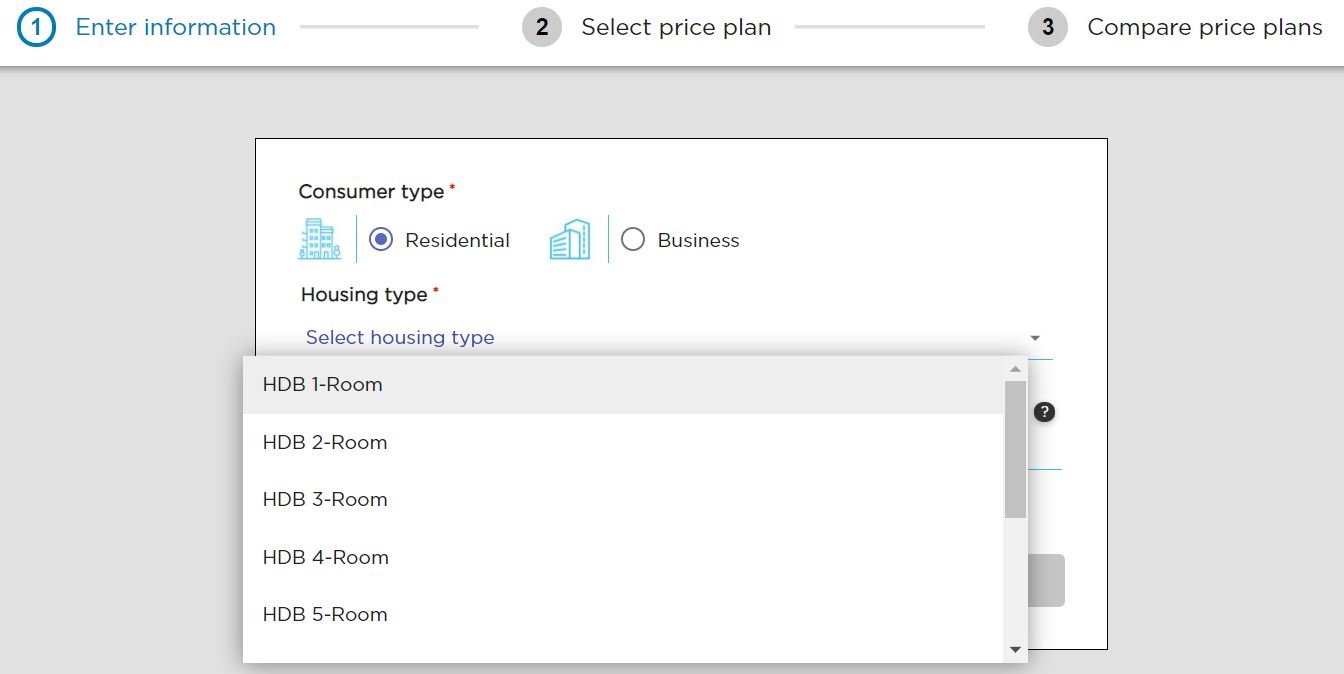 Select your 'Housing type'.
Step 2
There are usually just 2 main plans for 12 or 24 months:
And given the increasing SP Power's electricity tariffs right now, almost all the retailers are not offering any significant price reduction for the 'Fixed Price' plans.
*My personal take* – it doesn't make sense to 'lock in' these sky-high prices now due to surging energy costs at the moment.
Its like SIA locking the high oil prices at $90 for 2 years when you can foresee that it will come down in future…
And looking at the variable plans, its also pretty straightforward now that electricity prices are so high (inflation!)…

Dr Broadstock, an energy economist, also noted that Singapore's electricity futures are generally trading at a higher price today than at any point in their history, with a curve suggesting that high energy prices will be locked in until December 2023!
Step 3
With that in mind, for those people who are plugged into Ohm Energy and iSwitch and don't wish to transfer to the 'usual' expensive rate by SP Power, should opt for Senoko Energy's 12 months 9% off the SP power's regulated tariff.
And talking about this electricity provider, its just by coincident that I have done my research and use them for my own house too!
My Electricity Bill –  36% Off!
Right now the Electricity Tariff by SP Power is at S$0.258/kwh and poised to increase further…
But i have managed to lock it in for 2 years at a cheap rate of $0.1648/kwh with Senoko Energy during Jan 2021 (see my bill below) – a whooping 36% savings!
*How i wish my stocks all go up like my electricity consumption above (and i expect it to continue going up with my kids asking for air-con on a daily basis… 😡 )
In case you want to see how the bill looks like in totality…
Check it out below…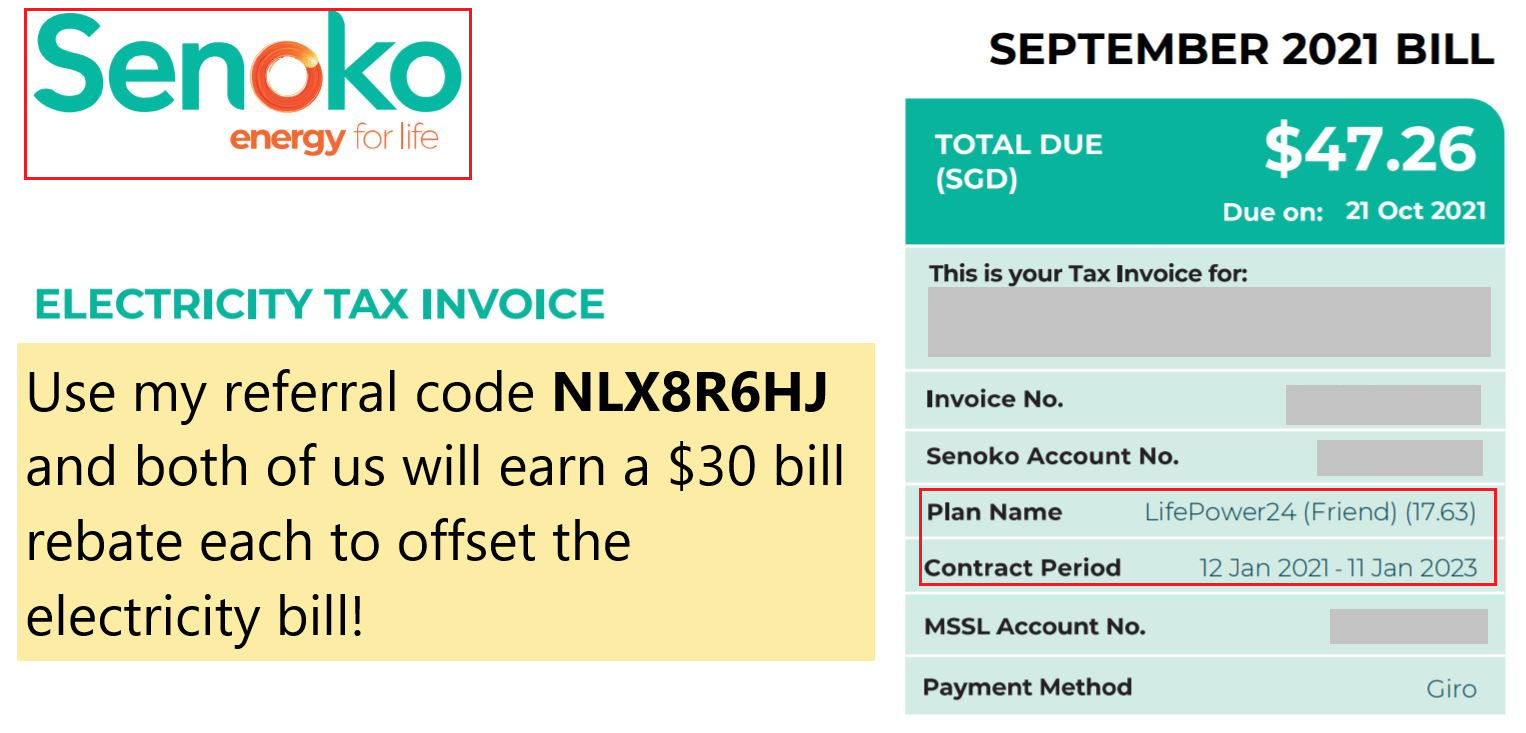 Conclusion
Since energy prices are going to remain elevated until at least end of 2023, it makes sense to do this currently:
– Go for a Senoko Energy 12months variable plan first to get some 9% discount off the usual SP Power rate