Just a few days back, we have a reader who had asked for our views regarding REITs' investing.
We thought that many of you may also be interested, so we have decided to share with all of you below!
Below is our humble take on his two questions:
Q1. Is It Wise to Buy & Hold REITs For 10 Years or More?
In general, REITs may bring high dividend yield and possess relatively low risks. This is a good asset to have in your portfolio if you tend towards the risk-aversion side.
That said, their performance can vary widely across different REITs.
For example, if you are invested in Suntec Reit (SGX: T82U) 10 years back, today you will be enjoying an annualized return of 8.3%, which include its dividend payouts and capital appreciation.
If you had chosen Ascendas Reit (SGX: A17U) 12 years back, today you will enjoy an annualized return of 11%!
In this case, if you are looking for a relatively consistent return, investing in these REITs will be a wise choice.
However, on the flip side, we have Sabana Reit (SGX: M1GU) – the 1 in the midst of a Saga recently. The latest update is that its REIT manager CEO Xayaraj has stepped down and the 'expensive' purchase of 47 Changi South Ave 2 aborted.
Feel free to read more here and here.
Since its IPO in 2010, Sabana REIT price has dropped drastically from its IPO price of S$1.05 to the current $0.43.
Currently, with its short-term obligations being 4.5 times its current assets, there is a big question mark as to whether Sabana REIT will still be around for the next few years.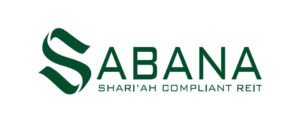 In this case, if you would have lost money big time if you are vested in badperforming Reits like Sabana Reit or Saizen REIT.
Thus, in conclusion, Reits are almost the same as stocks. You still need to pick the winners and monitor their performance if you are considering to hold REITs for the long run.
P.S. A good performance this year may not necessarily translate to a good performance the following years – just look at Sabana Reit!
Q2. How Safe Are REITs With Overseas Assets?
Investing in REITs with overseas assets may provide better diversification for your portfolio. A particular economic shock/policy change in a country may not affect your returns as much when you are concentrated in 1 country.
However, with overseas assets, you will be exposed to additional risks such as foreign exchange risk. As much as it can work in your favour to generate higher returns, it can also dilute your returns significantly.
SCA Bottom-line
If you are uncertain about the nuts and bolts of FX or don't wish to over-think about what Reits are good, you can choose to invest in the Nikko Asia ExJapan REIT ETF. We have written a 5-minute guide on it, do feel free to check it out at this link.
Want to Learn more about REITs & How To Build Your Own Source Of Dividend Income? Currently, there is a course will teach you how to do exactly that and more – check it out here!
Do Like us on Facebook too as we share the latest investing articles and stock ideas for you!