Have you ever heard these sentences before?
"Blue chips are pretty safe investments…"

OR

"Just buy blue chips lah, cant go wrong!"
These are sentences I have heard often, and you likely have too. However, in any investment, it is dangerous for investors to have such mindsets.
The usual intention of investors to focus only into blue-chips is strong because most of us associate them as large, financially strong companies with stable business models. They are also characterized by strong cash-flow and reliable profitability.
Unfortunately, many of you would have to agree that Singapore blue chip stocks are nowhere compared to those of the U.S. big players like Facebook, Amazon, Alphabet etc.
In fact, many of our 'impossible to fall' stocks have crashed or exited the markets i.e. Noble Group, NOL, Golden-Agri, Hyflux etc.
Hence, in this article, we would like to bust the idea of why Blue Chips can still go tumbling down and how you can avoid this.
1. Incumbent Risks
In the past, being a market leader in the industry was an advantage. Nowadays, it's a liability. The comfort of having a dominant market share with high profits has turned companies complacent.
Start-ups rise on these loopholes, targeting and bringing down large companies and stealing their market share. SingTel and StarHub have been the latest target of this.
MVNOs, low-cost online providers (Circles Life) have snatched market share from M1 (now delisted too), SingTel and Starhub, causing revenue per user to fall and overall profitability. 
According to ChannelNewsAsia, the Singapore Telcos average revenue per user (ARPU) have declined since 2016. On a year-on-year basis, average post-paid ARPU in Singapore fell by 3 per cent in 2016 and 4 per cent the following year, while for pre-paid, ARPU fell 7 per cent and 5 per cent in 2016 and 2017 respectively.
Sourced from Seedly.sg
And gone are the days where Singtel can charge you $50+ for your mobile plan (i used to pay that for Combo 2 just for the data!).
The 3 big players are being forced to come up with cheaper SIM only plans to keep up with competition which led to Singtel and Starhub reporting lower profits year on year. 
Another good case study I can bring up is Singapore Press Holdings or 'SPH' in short.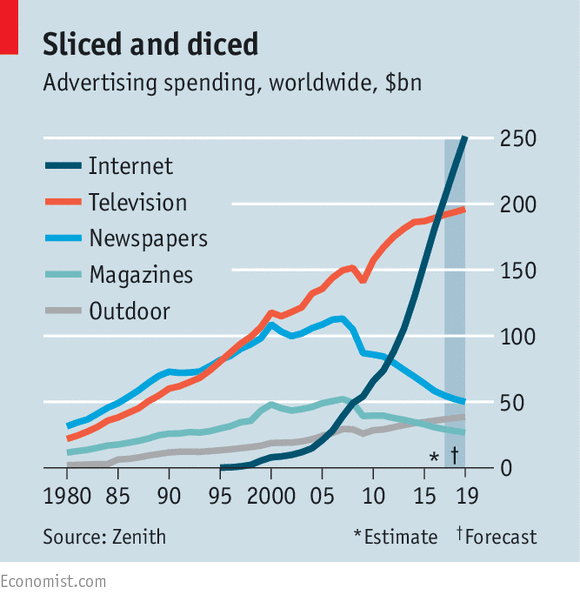 It is easy to understand that SPH's downfall is due to the shift towards digital reading trends. As mobile phone usage exploded in recent years, less and less people are reading physical newspapers anymore.
In fact, the tech titans – Google and Facebook was born from the downfall of traditional marketing companies like Singapore Press Holdings. They can charge advertising to businesses based on their enormous reach globally; effectively stealing SPH's bread and butter and got away with it.
2. Slow Growth + High Debt = Poison
These large blue chip companies usually grow slower compared to smaller cap growth companies.
Hence, in a bid to increase its ROE to boost shareholder returns, they sometimes turn to debt financing using the basis of their 'blue-chip status' for easy loans' access. 
Increasing ROE is a sign that management is doing a good job. But an easy way to increase ROE is to take on loans rapidly (see above) and generate enough profits to cover interest expenses. 
However, taking on a lot of borrowings is not sustainable in the long run – just look at Hyflux and Noble Group. When projects turn unprofitable or orders simply dry up due to market conditions, companies with high debt are the first to get into trouble. 
This chart shows Noble's ROE. Between 2007-2008, Noble's ROE increased temporarily, as they took on loans to increase their performance.
This increased debt position would be their downfall when falling commodity prices from the great financial crisis caused them to lose profits. With lowered profits, they were unable to sustain their financing costs and went bankrupt.

Noble wasn't the only one to fall to this trap. Hyflux is another example.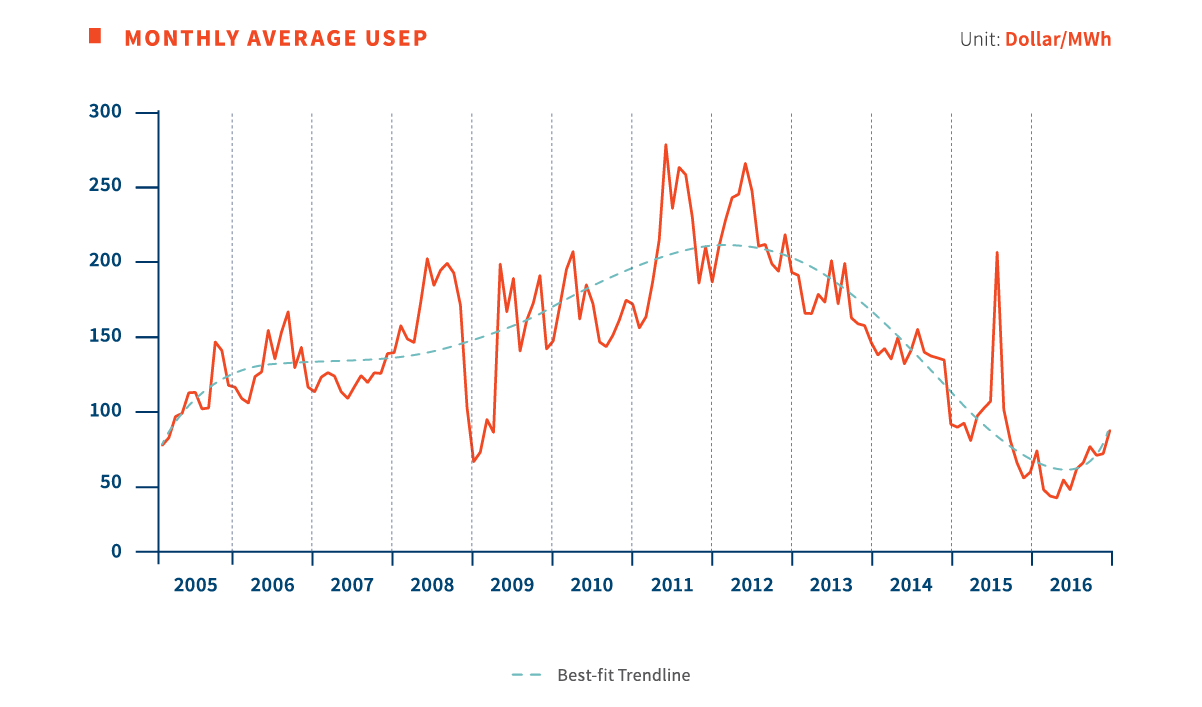 This shows the average expenditure on electricity prices by average Singaporeans. Hyflux's intention was to use electricity prices at Tuaspring to subsidize water production for PUB.
But when electricity prices fell, Tuaspring turned unprofitable and brought forth a slew of problems as it was unable to get more funding + projects overseas. 
3. Complex Accounting Standards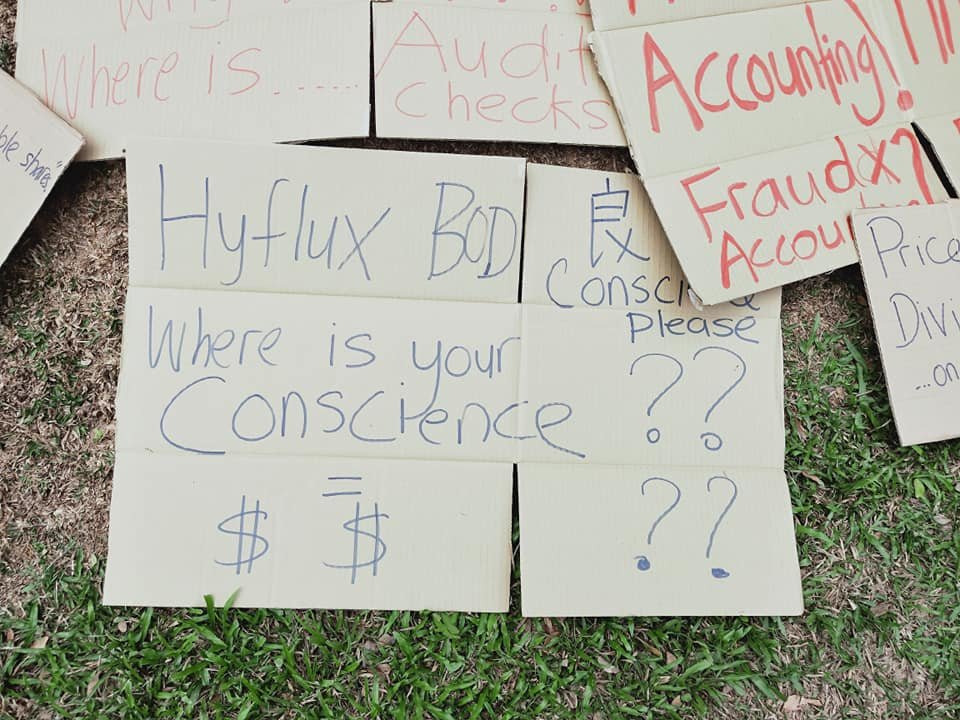 Accounting standards are another reason that blue-chip investments are dangerous. The complexity of their accounts has allowed some blue-chip companies to mask the dangers of investing in them. 

Each blue-chip failure case prompted a discussion over accounting standards. In Hyflux, we had a debate over perpetual shares' financing costs being referred to as dividends. This caused most financing expenses to hide under high dividends, instead of showing a loss in the profit and loss.
Also, perpetual shares were classified as equity, despite having characteristics more similar to liabilities.
You can read more about it Here.
This also happened in Noble's case. Noble classified their commodity assets per contract value. They based their supply chain on "Off-Take" contracts, contracts for goods at a future time. When commodity prices were at its peak, they over-valued all incoming commodities as per the current price index.
This caused inflation of assets as commodity prices grew rapidly. Noble appeared to be a strong company on paper, based on their accounting practices.
This gave investors false confidence, which was catastrophic during GFC. When the GFC hit in 2008, commodities prices fell rapidly, causing the start of Noble's downfall.
You can read more about it Here
Conclusion – Are Blue Chips Safe Investments?
To sum up, buying blue chip stocks thinking that they are 'safe' is one of the biggest misconceptions investors have. Many people get excited whenever blue chip stocks go down and got in without doing much research.
One good example is Starhub. After cutting dividends in FY2017 and FY2018, the dividends are still forecasted to come down for FY2019.
All in all, one needs to do his own due diligence (importantly the company's business model and borrowings) no matter what kind of stock it is. Even Citibank needed the U.S. government to bail them out during the U.S. sub prime crisis due to their high leveraged debts.
Do you want to avoid these embattled blue chips and look for other companies poised to grow over the long run? We've found 7 other exciting companies flashing on our watch-list right now. Simply click here to uncover these ideas in our FREE Special Report!