2022 was not kind to S-REITs with the FTSE ST Real Estate Investment Trusts Index down more than 14%.
On a bright side, there were a few REITs that still delivered positive returns in 2022.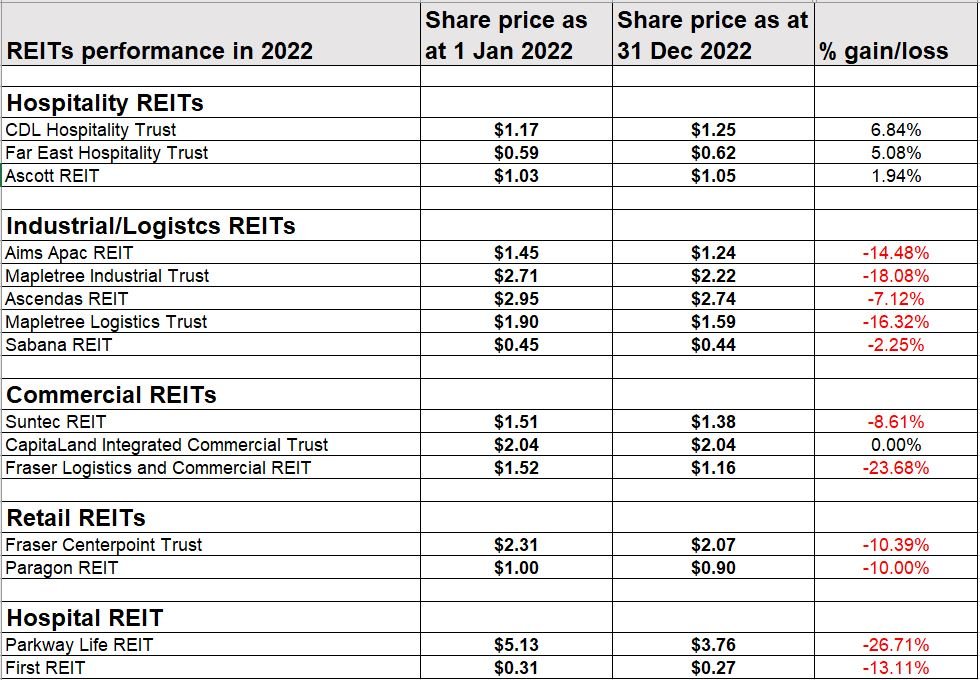 Please note that the figures were taken from selected REITs only and not all the REITs listed.
From the table above. the hospitality REITs were clear outperformers in 2022. This was mainly due to the reopening of borders in many countries and there were pent-up demand due to the travel restrictions in 2020 and 2021.
Investors who bought into hospitality REITs would have been rewarded with capital gains excluding dividends.
On the other hand, the acclaimed Parkway Life REIT was the worst performer despite its health resilient status.
Which are the REITs that could outperform in 2023? Will it be the hospitality REITs again? Read on to find out more!
4 REITs that could outperform in 2023
Many analysts believe that Hospitality REITs will still outperform this year as China just re-open its borders this year.
However, on the contrary, we believe that the Hospitality REITs outperformance may dwindle as many people has since started travelling and room rates are normalizing.
For the year of 2023, here are the 4 REITs that we are looking at instead…
1. CapitaLand Ascendas REIT (SGX: A17U)
CapitaLand Ascendas REIT (CLAR), owns properties across three key segments, namely,
Business Space and Life Sciences,
Logistics, and
Industrial and Data Centres
in the developed markets of Singapore, Australia, the United States and the United Kingdom/Europe. In their 3rd quarter business update, CLAR announced a 5.4% increase in portfolio rental reversion.
The cost of debt remains low at 2.2% while gearing is still healthy at 37.3%.
Being a well diversified REIT across 4 countries and owns properties across key segments such as logistics, industrial and data centres, CLAR share price could outperform in 2023.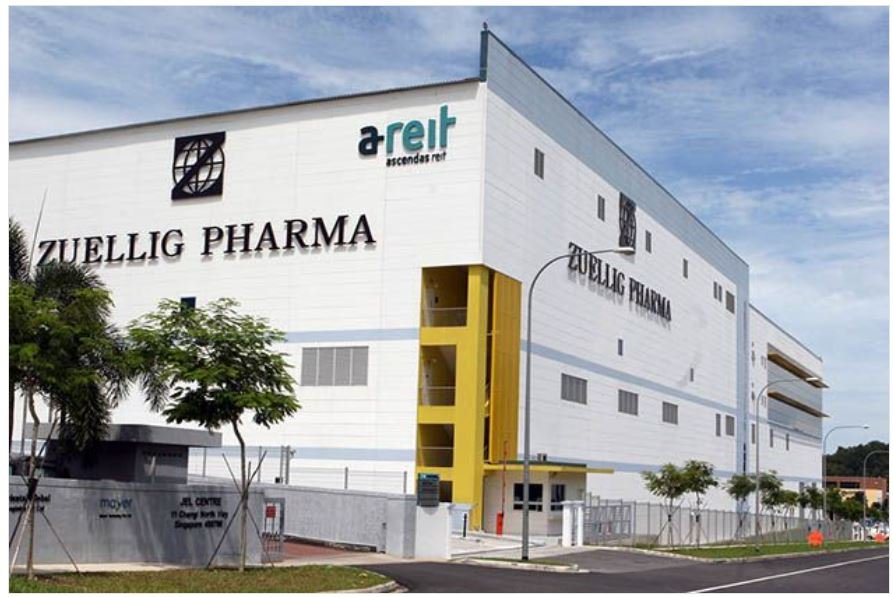 You can view CLAR website here.
2. Fraser Centrepoint Trust
Frasers Centrepoint Trust (FCT) is one of the largest suburban retail mall owners in Singapore. With the recent acquisition of NEX, the REIT cemented this position.
In their business updates for the first quarter ended 31 December 2022, portfolio occupancy improved by 98.4% while tenant sales increased by a robust 13.4%.
However, the cost of debt could be a worrying sign as it has increased from 3% to 3.5% while 21.0% of their debt will mature in FY 2023.
Given the resilient nature of suburban malls and with hybrid work being the norm now, FCT could still be a winner this year.
You can view FCT website here.
3. AIMS APAC REIT (SGX: O5RU)
AIMS APAC REIT (AA REIT) has 26 properties in Singapore and 3 properties in Australia. The Industrial REIT has a total AUM of $2.4 billion.
In their latest 3Q FY 2023, revenue went up 14.1% to S$ 42 million and the DPU increased a remarkable 10.2% to 2.59 cents.
The portfolio occupancy is 97.8% while the rental reversion jump an incredible 21.2% YoY. The gearing ratio is still healthy at 36.4% and 88% of the borrowings is on fixed rates.
The REIT has no debt maturity in FY 2023 and only 3.7% of the debt is due on FY 2024.
This will enable the REIT to distribute stable DPU to shareholders.  There is a blog post on AA REIT here and since then the share price has shot up!
4. First Real Estate Investment Trust (SGX: AW9U)
First REIT may sound controversial as its share price has fallen drastically due to the dilutive rights issue in 2021 and the restructuring of their lease agreements in Indonesia's hospital properties.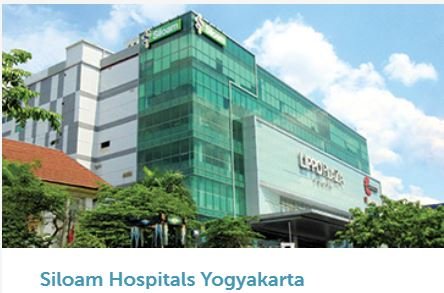 However, things could be turning up for First Real Estate Investment Trust (First REIT) ever since the acquisition of the nursing homes in Japan.
Other than focusing on the developed regions, First REIT is also showing signs of a turnaround…
In the 9M2022 business update, revenue is up 39.2% to s$80.9 million while DPU is up 1.5% to 1.98 cents for the same period.
Gearing ratio is healthy at 35.6% and the portfolio's WALE is at an amazing 12.7 years.
First REIT has even completed early refinancing for 50.6% of their debt and there is no refinancing requirements until May 2025 (check out the announcement here).
You can view the REIT website here.
Conclusion
These are the 4 REITs that could outperform in 2023. If this year there is a worldwide economic recession and inflation remains sticky, interest rates could remain high.
REITs that are able to maintain a healthy gearing and in the defensive sector could outperform in 2023. As usual, please do your due diligence when investing in any of these REITs.