Investors are always on the look out for the next double or triple baggers. What makes a company an imminent multi-bagger boils down to a few points.
For one, it must have a stable and visionary management.
Second it must have a solid plan to expand and increase its operations.
Third, it must possess a sound balance sheet.
All these amount to the growth potential of the company. We have scoured the SGX stock market and here are 3 small cap stocks that have an enormous budding opportunity ahead of them.
#1 Jumbo Group
The household name of Jumbo Group is a multi-dining concept food and beverage company.
Among its household names in Singapore includes Jumbo Seafood, J Pot, Ng Ah Sio Bak Kut Teh, etc. It also has operations in China, Taiwan, Thailand, Vietnam, South Korea and Japan.
As of the 3rd quarter 2019 report, Jumbo's revenue dropped slightly by 0.4% to $113 million while net profits increased 0.5% to $8.35 million. That is by no means exciting but it has an exciting growth story in the pipeline.
Acknowledging that Singapore has a relatively smaller market size, the management team actually took its famous recipes abroad and secured many franchisees for various brands under its wing.
As an example, Jumbo has opened four Ng Ah Sio outlets in Taiwan, two Jumbo seafood in South Korea, etc. With the capable management team, Jumbo has the potential to grow to be a f&b powerhouse in Asia.
Moreover, it is a noteworthy point that Jumbo has no debt on its balance sheet. The operations are supported by the positive cash flow from its operations and $40 million it has in its cash balance.
Jumbo Group last closed at $0.385, which values it at a P/E of 22.4x and dividend yield of 3.2%.
#2 UnUsUaL Group
UnUsUaL Group (Unusual) is an established producer and promoter of large-scale live events and concerts in Singapore and in the region.
Its business can be broken down into 2 broad segments:
Production business deals with providing support to the artiste's team through set designs, stage designs, etc.
Promotion business deals with planning and managing of concert and events.
As of its latest 2019 annual report, Unusual's revenue increased by 16% to $56.9 million and its net profit increased by an astounding 31% to $13 million.
The company has a current ratio of 4.03x, and interest coverage ratio of more than 1,000. This shows the credit worthiness and solid balance sheet of the company.
Singapore has been a hot spot for idols such as JJ Lin, Andy Lau, and Westlife to hold their concert. This is mainly due to the increasing affluence of the city dwellers.
That said, UnUsUaL is not just contented with being in Singapore. The company has made its foray into China and also diversified into family-themed shows like the Disney-on-Ice, Walking with Dinosaurs and upcoming Apollo shows.
UnUsUaL Group last closed at $0.30, which values it at a 23.4x P/E ratio but pays no dividends.
#3 Powermatic Group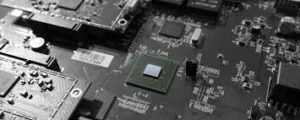 Powermatic Group was listed on SGX n 1992 and operates under two segments:
One, manufacturing sale of wireless connectivity products and related services.
Two, lease and maintenance of Harrison Industrial Building.
In its latest 2019 annual report, Powermatic's revenue increased by 25% to $20 million and increased its net profits by a staggering 55% to $7 million.
Evidently, the company has an impressive 35% net profit margin, an admirable margin for a manufacturing company. Moreover, it has no borrowings and a cash balance of $35 million.
This company churns out more than enough free cash flow to cover for its expenses, which explains its pristine balance sheet.
Recently, Powermatic has just announced a positive profit alert for its half-year 2020 results. The significant increase in profit before tax from S$ 2.82 million in 1H FY2019 to S$ 5.89 million in 1H FY2020 was attributable to:
i) a 64 % surge in revenue;
ii) improvement in gross profit margin; and
iii) higher interest income from fixed deposits.
Furthermore, the Group's 2nd production plant in Kulai, Malaysia is expected to start operation in the last quarter of the current financial year. Production capacity will be scaled up gradually in the next financial year.
Powermatic last closed $2.50, which values it at a P/B of 1.42x and gives it a dividend yield of 2%.
Looking to lead a comfortable retirement? You need to learn how to save and put those into work by investing well. Right here, You can develop your own Unique Investing System via a simple 10-Step Checklist.
Simply click here to find out more today!