Breaking: PM Lee has announced a major easing of the social distancing measures given that we are now at a Covid-19 "turning point".
These include larger group sizes from 5 to 10 people and higher capacity limits for larger events, here's a quick snapshot below.
Now, let's take a quick look at the sector and stocks which will benefit from the easing of these Safe Management Measures (SMM).
1. Larger group size (5 to 10) + Alcohol allowed after 10.30pm
First off, the obvious one is the dining out and alcohol drinking at F&B outlets.
F&B restaurant operators with bigger capacity would be the direct beneficiary here:
Soup Restaurant (SGX: 5KI)
Tung Lok Restaurant (SGX: 540)
Jumbo Group (SGX: 42R)
Haidilao (HKEX: 6862) – Pipping Hotpot anyone?
What about the resumption of alcohol drinking where many uncles will go kopitiams to chit chat beyond 10.30pm? Here are 2 other stocks to gain from increased beer sales:
Thai Beverage (SGX: Y92)
Kimly (SGX: 1D0) – Uncles shout hooray!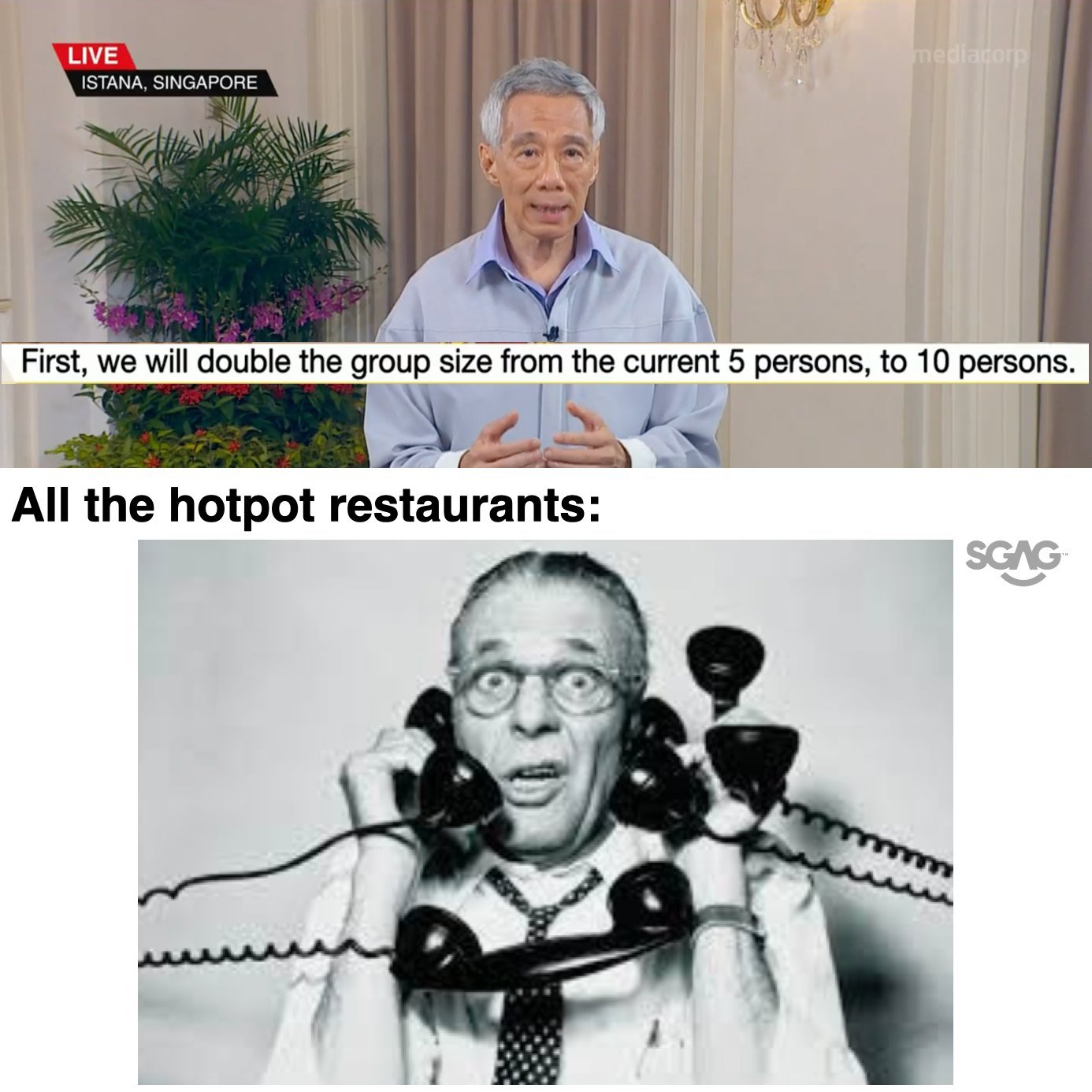 Perhaps its time to dip into the hotpot with your large group of extended friends & family?
2. Events 75% Capacity Limit >1000 people
Next up, the meetings and events industry will celebrate as the capacity limit for larger events and settings [>1,000 people] will be raised to 75%.
Let's look at the large settings/events that will gain from this development as per the press release snapshot: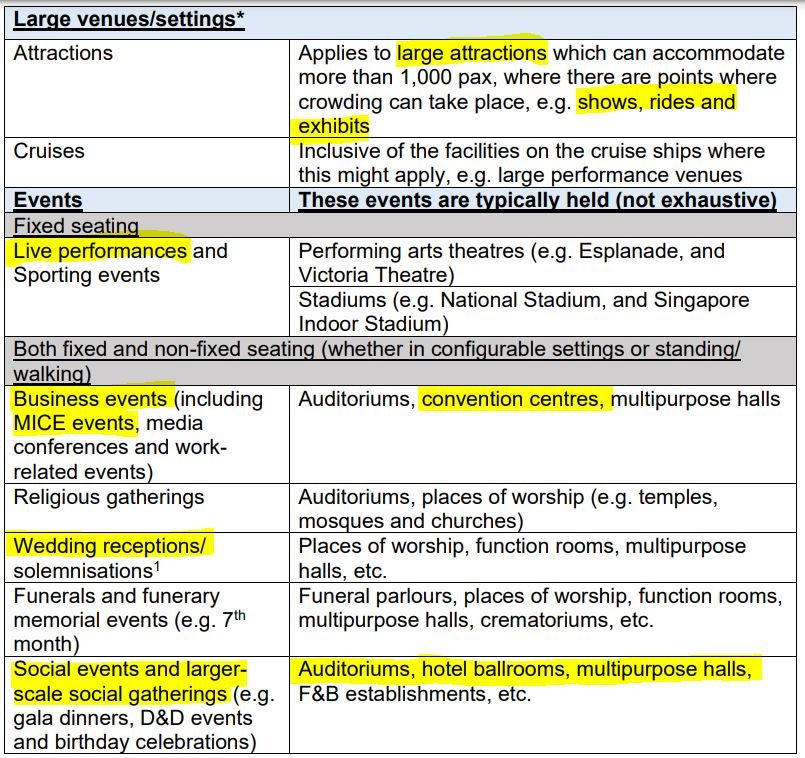 From the picture above, I can think of 3 big segments which will be favoured – Concert Performances, MICE Events and Hotel Bookings.
There are many companies under these segments but just to name a few:
mm2 Asia (SGX: 1B0)
UnUsUaL Limited (SGX: 1D1) – JJ Lin's concert are you ready?!
CDL Hospitality Trusts (SGX: J85)
Frasers Hospitality Trust (SGX: ACV)
Far East Hospitality Trust (SGX: Q5T)
Suntec Reit (SGX: T82U) – Looking towards the annual IT Fair :O
To sum up – Socializing events are gonna ramp up pretty soon!
3. Opening Singapore's borders
From 1st April, all vaccinated travellers can enter Singapore without quarantine.
Philip Goh, the International Air Transport Association's regional vice president for Asia Pacific said:
"IATA welcomes Singapore's announcement to open its border further to all vaccinated travelers for quarantine-free entry into Singapore.

"This is certainly a positive step forward and a shot in the arm for the aviation sector, and will enable airlines to ramp up their services in the recovery phase."
Needless to say, the aviation-linked stocks are bullish right now:
Singapore Airlines (SGX: C6L)
SIA Engineering (SGX: S59)
SATS (SGX: S58) ground-handling & in-flight catering service provider
All in all, we have listed 16 'Turnaround' Stocks that are set to benefit from the recent easing of Covid-19 SMM.
Do you think that we missed out any companies? Let us know in the comments below!
P.S. Join our Telegram Channel here to keep up to date with all the insightful articles and stock analysis!