Insurance seems like an unexciting industry compared to social media, technology and biomedical sectors. Understandable – dealing with risk management, underwriting, claims sounds boring to retail investors.
However, it is a lucrative industry, and a big one. After all, Warren Buffet's Berkshire Hathaway generate billions of investment funds in the form of float, through GEICO (one of US's leading property and casualty insurer).
In this article, we take a closer look at one of world's most valuable insurance company: Ping An Insurance (Group) Company of China, Ltd.
Introduction
Ping An as the first joint-stock insurance company in China back in 1988. Over the years, it has grown by leaps and bounds into a large, diversified financial firm.
It provides a wide range of financial product and services. Insurance is the main sector of its business, represented by life and health, and property and casualty segments. It is present in banking sector through its subsidiary Ping An Bank. Its asset management arm invests the insurance premium, while the technology segment focuses on digitalisation and creation of online ecosystems.
Ping An's stocks trade on the Hong Kong Stock Exchange, with a market capitalisation of HD$660 billion. It boasts 200 million retail customers and 516 million internet users.
China Insurance Market Poised for Strong Growth
China faces a graying population that is under-insured – a legacy problem left behind by its one-child policy. Its insurance penetration rate that measures gross premium as a percentage for GDP is less than 2%. The same figure for East Asia developed economies range from 4% to 18%. Life premiums per capita stands at only US$250, compared to peers' average of about US$2,000.
China is currently the world's second largest insurance market behind United States according to Swiss Re Institute. China would likely surpass US as the largest market by mid-2030s, taking up 20% of global total premium.
In addition, Chinese government released the Healthy China 2030 blueprint in 2016 to get all citizens to adopt a healthy lifestyle in preparation for healthy ageing. The plan encourages development of a robust health services industry. This national strategy would, over the long term, shape a population that are more health-conscious with greater willingness to spend on healthcare.
And such trend would naturally spillover to higher demand for health and life insurance services.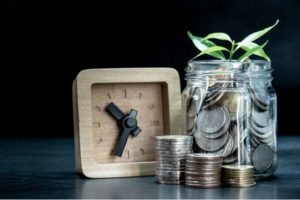 On top of that, with a growing middle class and rising discretionary consumption, there is large potential for Chinese insurers to grow their business.
[thrive_lead_lock id='5359']
Overall Financials
Ping An registered a good set of annual results. In 2019, its total revenue grew 17.6% to RMB1.276 trillion. Operating profit rose 18.1% to RMB 132.9 billion.
Cash dividend continued to increase to RMB 2.05, 19.2% higher than previous year.

Ping An's customer development efforts yielded good results. Retail customers grew 11.2% to 200 million. Among the 36.57 million new customers, 40.7% were acquired from internet users within the group's digital ecosystem.
Life and Health Insurance Segment
This is the key earnings contributor, bringing in 68.7% of Ping An's net profit attributable to shareholders in 2019. It maintained steady growth of 24.7% increase in operating profit to RMB88.9 billion.
New Business Value that indicates the present value of new policies issued rose 5.5% to RMB75.9 billion. This is achieved even when the monthly average sales agent headcount, the main distribution channel, decreased 9.1%. This means that Ping An's sales agent had a productive 2019 that brought in 16.4% more new business sales.
Banking Segment
Ping An Bank (PAB), a financial institution trading on the Shenzhen Stock Exchange, leads the group's banking operations.
In 2019, PAB saw its revenue increased 18.2% to RMB137.9 billion, with a net profit growth of 13.6% to RMB28.2 billion.
With a mission to be China's leading smart retail bank, PAB furthered its retail transformation to focus on retail banking, private banking, wealth management and consumer finance. The efforts are showing good results, as retail banking revenue and net profit increased by 29.2% and 13.8% respectively.
Technology Business Segment
This segment develops and implements innovative technology models that strengthen its main insurance and banking businesses.
As a pioneer among Chinese insurers that apply cutting edge technology to enhance its business, Ping An is well ahead of its peers in this area. For example, Lufax Holding, one of the key entities under this segment, is a leading online wealth management and retail lending platform. Using Artificial Intelligence and machine learning to serve its customers, Lufax boasts 44 million registered users and assets under management of RMB346.8 billion.
Another key entity is Ping An Good Doctor, the largest online healthcare services platform in China. As of end 2019, it had 315 million registered users and 66.9 million monthly active users. Revenue increased 51.7% to RMB5.06 billion.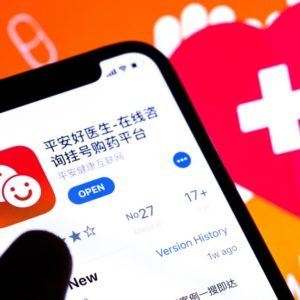 Management Profile
Mr Ma Mingzhe, who founded the company in 1988, is currently the CEO and the executive chairman. He had been fully involved in the operations and management of Ping An since its early days. He owns 0.012% of the total issued H/A shares, valued at about HK$120 million based on Ping An's current share price.
Interestingly, the largest shareholder of Ping An is CP Group Ltd with a 8.9% stake. It is a major Thailand conglomerate with business interest in agriculture, retail and distribution, media and telecommunications. A google search shows that CP Group, led by Thailand's richest man Mr Dhanin Chearavanont, bought its stake from HSBC back in 2012.
Not sure what HSBC would feel now, as Ping An is currently trading at HK$88.10 compared to the share sale price of HK$59.
Valuation
With earnings per share of RMB 8.38 in 2019, based on exchange rate from google, Ping An share price is trading at Price Earning ratio of just 9.48 times.
Based on price earning ratio alone, it seems that market is not positive about Ping An's growth potential. This is despite its strong financial results and favorable market conditions.
Conclusion
I like Ping An for its dominant position in China's insurance industry. Its scale, asset size, and diversified business across the financial and wealth management arena make the company likely to survive an economic slowdown.
In addition, it seems like a truly technological-oriented company too, with its extensive digital platforms that integrate well with each business segment.
Positive population trends and Chinese government's plan for a healthier population with better retirement safety net further create a favorable market landscape for Ping An.
Coupled with its rather cheap valuation of P/E 9.48, this might be the company to own if you want a piece of the pie from China's expanding insurance industry.
[/thrive_lead_lock]