Watch connoisseurs would probably have visited many of the lavish retail outlets operated by The Hour Glass and Cortina. Inside, people can indulge in the multi-sensory experience by admiring and trying out their luxury watch collection of brands like Patek Philippe, Cartier, Rolex and more.
However, with the COVID pandemic in full swing the past 2 years or so, watch retailers are embracing the shift to online sales as well as adopting an omni-channel approach. Needless to say, the pandemic has caused disruption to the usual manner of how people purchase these luxurious timepieces in the physical outlets. On the other hand, this digital shift has also benefitted online-focused retailers like Chrono24 and Chronext.
According to Reuters, Switzerland's Chronext was planning an initial public offering (IPO) that could value the online marketplace for new and pre-owned luxury watches at more than US$1 billion.
Its rival Chrono24 also had the same plans, aiming to raise more than U$118 million from a group of top-shelf inventors, scoring a valuation of more than US$1 billion.
In this aspect, investors can put this SGX-listed company on your watchlist (pun intended) as it is venturing into the burgeoning online watches' space.
Ntegrator entering into the Online Watches' Space
For a quick background, Ntegrator is a leading global communications network specialist and e-business systems integrator. Its core businesses include the design, installation and implementation of data, video, fibre optics, wireless and cellular network infrastructure as well as voice communication systems. Following an Extraordinary General Meeting ("EGM") convened on 15 December 2021, the Group had received shareholders' approval for the proposed business diversification into (a) the e-commerce business and (b) watch business.
On 12 October 2021, in a bid to diversify its revenue streams and enhance its shareholder returns in the long term, Ntegrator signed two separate Share Purchase Agreements (SPA) to acquire 55.0% of the Bestwatch and 85.0% of Gadmobe Group for an initial maximum purchase consideration of S$19.2 million and S$17.9 million respectively.
The proposed acquisition of Gadmobe Group will synergistically complement the Group's existing and new businesses by:
Expanding the Group's businesses into new markets utilising Gadmobe Group's payment footprint
Optimising the Group's businesses utilising Gadmobe Group's big data technologies
Expanding the Group's client portfolio leveraging on the Gadmobe Group's advertising and e-commerce channels.
That being said, investors should direct to their attention to the main focus of Ntegrator – retail of timepieces online.
About BestWatch.com.hk and Watches.com
According to the press release, Bestwatch has been selling various luxury watch brands to customers in Hong Kong and other countries through an online platform known as www.bestwatch.com.hk since 2016.
The company is profitable for the last 5 years and has been expanding its omni-channels to attract customers online and through its shop and office front.
Just a few months later, Ntegrator also inked an exclusive non-binding Letter of Intent (LOI) till 30 June 2022 to acquire "Watches.com", "Watches.net", "Watches.ca and "Watches.co" (collectively, "Domain Names") and their related underlying tangible and intangible assets for a purchase consideration of US$11.0 million.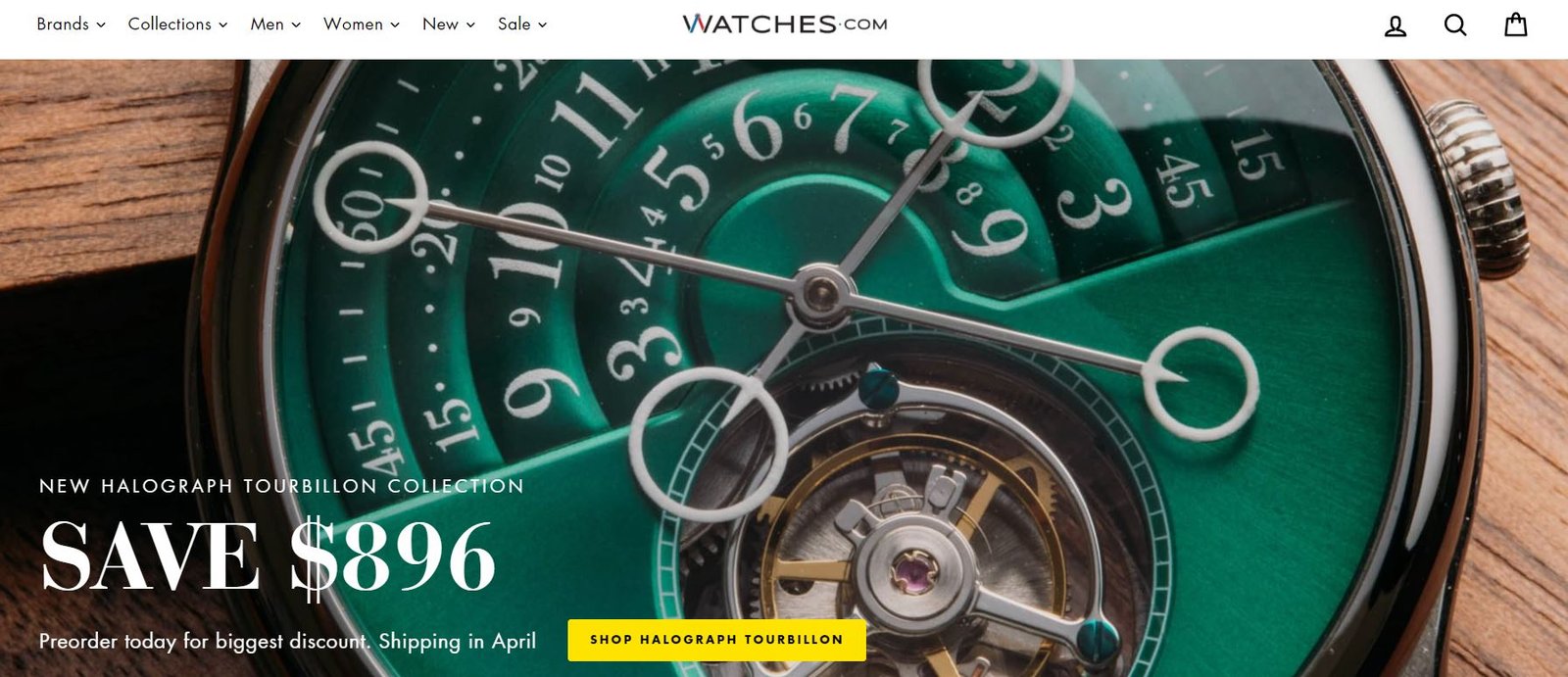 Watches.com is an independent online watch store based in California, USA and has been operating since 1999. It offers rare, unique and affordable timepieces and carries more than 60 brands of watches ranging from recognized brands like Casio, G-Shock, Fossil and Timex to exciting top selling unique brands like California Watch Co., SISU and Xeric.
If you're keen to know about the story behind Watches.com, feel free to check out this link too.
Clocking in the E-commerce Boom
The rationale behind the diversification into the e-commerce watch businesses is very clear when you see how fast the online watch market is heating up.
The Covid pandemic has made many traditional watch firms recognize the need to provide an omni-channel experience for watch buyers. On 6 Jul 2021, Hong Kong-based Sincere Fine Watches launched its online portal – sincerewatch.com. Not long after, Cortina Watch – the 2nd biggest watch retailer in Singapore, took the plunge on 29 Aug 2021 to launch its own e-commerce platform as well – cortinawatch.online.
With that, it is no wonder that over 98% of the shareholders gave their approval on Ntegrator's proposed acquisitions as per the Extraordinary General Meeting ("EGM") convened on 15 Dec 2021. The 3 main benefits are as shown below:
Bestwatch.com.hk and Watches.com complements each other where the former focuses on luxury time pieces targeting higher spenders and the latter targets the mid-tier watch market with a different consumer base
The proposed acquisition of Watches.com comes with it the valuable prime Domain Name. This allows instant access to high SEO and high internet traffic as they are consistently ranked among the top searches on the Internet for watch enthusiasts.
Opportunity for the group to ramp up its online watch presence amid the E-commerce boom led by Covid-19
Mr. Christian Kwok-Leun Yau Heilesen, Executive Director of Ntegrator, is upbeat about this set of new developments and shared:
"According to Mordor Intelligence, the global watch market is forecasted to grow at a CAGR of 4.1% from US$61.9 billion in 2020 to US$78.3 billion by 2026."
Another Bain & Co. report also supports the above findings – and predicts that the personal luxury goods market will deliver annual growth rates between 6% and 8% until 2025.
He further added:
"Our Group intends to harness algorithms and big data capabilities to scale up the online watch store – Watches.com, transforming it into a buoyant E-Marketplace that derives and maximises income from both watch merchants and watch-buyers alike, creating a cash business with recurring income for the Group."
A New Age Beckons with name change to Watches.com
At the time of writing, the proposed acquisition of Watches.com and its associated assets are still under development and no financials can be derived from the transaction yet.
On the other hand, Ntegrator's board remains committed to the new line of business and has issued a circular to shareholders to change its name to Watches.com.
In addition, Mr. Christian Heilesen would also be able to spearhead the growth in this space given his founding experience of various online watch firms like WatchShopping.com and The Watch Company.
To end off, it's still early days for Ntegrator with the ongoing business integration and various legal proceedings. That said, it is exciting to witness how the company can carve out a niche in this multi-billion watch industry going forward.