April has been an unfortunate month fraught with resurgence of COVID cases, especially in India.
India has been making new all-time high cases at the end of April. Some European countries including Germany and Italy have also faced some resurgence and encountering mini-lockdowns in the country.
Investors around the world have gotten cautious but the big 3 indexes – S&P 500, Dow Jones and Nasdaq have also clinched its record high during this month.
On the other hand, Singapore stocks do have lots to offer in the local context.
Here are 7 interesting stock ideas that you should take note for the month of May.
#1 Singapore Exchange
UOB Kay Hian has initiated coverage with a BUY rating  on the stock with a target price of $12.35.
One main reason is because of the "multi-asset exchange which ensures resilient revenue stream. Singapore Exchange's (SGX) strength lies in its multi-asset marketplace which includes a wide range of liquid futures and
options products in key asset classes such as equities, currencies and commodities.
Derivatives (including currencies, commodities and equities) have contributed to a more substantial portion of revenue over the years (30% of revenue in FY14 to 49% in FY20) and is an important investment tool in a volatile investment environment"
Moreover SGX is "securing growth through structural tailwinds: a) electronification of OTC, and b) index business from passive investing.
As a result of regulatory reforms since the 2008 financial crisis, the derivatives markets have seen the implementation of higher level of compliance requirements which has shifted over-the-counter (OTC) derivatives to exchange-traded derivatives. With higher compliance standards pending, this will benefit SGX's currency derivatives business in which volume growth is likely to be sustained."
>> Read more about the company here.
#2 iFast Corporation Limited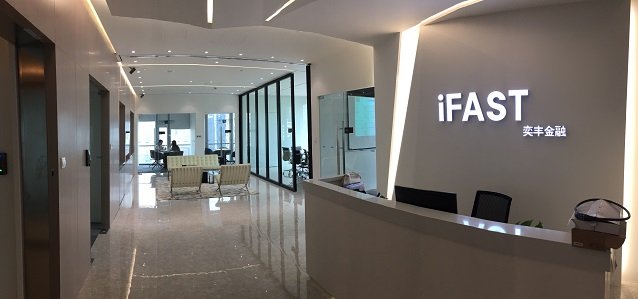 CGS CIMB has upgraded the stock to a ADD rating of the company with a target price of $8.00.
The positive sentiment is a result of "robust stockbroking volumes on strong market sentiment.
Stocks and ETFs remain as iFAST's strongest growth segment, sustaining its c.30% (and above) qoq rise for the 4th consecutive quarter. On balance, this was supported by average daily value traded on the SGX of c.S$1.5bn in 1Q21 vs. c.S$1.4bn. "
A potential growth factors lies in "AUA base reaching critical mass, a positive for revenue growth"
>> Read more about the company here.
#3 Fotress Minerals Ltd
Phillips Capital has maintained its BUY rating on the company with a target price of $0.64.
The main driving factor is because of the "4QFY21 results beat, with FY21 revenue and PATMI at 122%/116% of our forecasts. Volume sales growth of 66.7% YoY in 4QFY21 exceeded our +12.8%. Gross margin of 78.6% and ASP of US$120.70/DMT also beat our forecasts of 74.3% and US$96.00/DMT.
4QFY21 PATMI tripled YoY to US$6mn from higher selling prices and an 18% decline in unit production costs."
One main growth factor is the "demand for iron ore. According to the World Steel Association, global crude steel production increased by 10.0% to 486.9mn tonnes in the first three months of this year.
This spurred continued growth in demand for iron ores. World Steel forecasts that steel demand will grow by 5.8% in 2021 to 1.874bn tonnes, after dipping by 0.2% in 2020."
>> Read more about the company here.
#4 ARA LOGOS Logistics Trust
CGS CIMB has maintained its rating on the company with a ADD rating on the stock with a target price of $0.814.
The positivity of the analysts comes from the fact that "operating metrics improved.
ALOG's portfolio occupancy improved further from 98.5% in FY20 to 99.1% in 1Q21. ALOG continued to deliver positive rental reversion of +0.9% in 1Q21.
It secured 601,900 sq ft of leases (75.8% of it were renewals and the remaining were new leases) in 1Q20. It has 23% of remaining leases (in terms of gross rental income) up for renewal in FY21. "
>> Read more about the company here.
#5 Yangzijiang Ship Building
UOB Kay Hian has maintained a rating of BUY and with its target price at $1.76.
The conviction of the analyst was because of the " positive development. Yangzijiang Shipbuilding
(YZJ) announced on 19 Apr 21 that it had entered into shipbuilding contracts for 15 vessels, with a total contract value of US$0.97b. Of the 15 vessels.
The company continues to garner orders for higher-margin containerships with eight of them
being containerships (six units of 15,000TEU containerships and two smaller units of 2,400TEU containerships)"
>> Read more about the company here.
#6 ESR REIT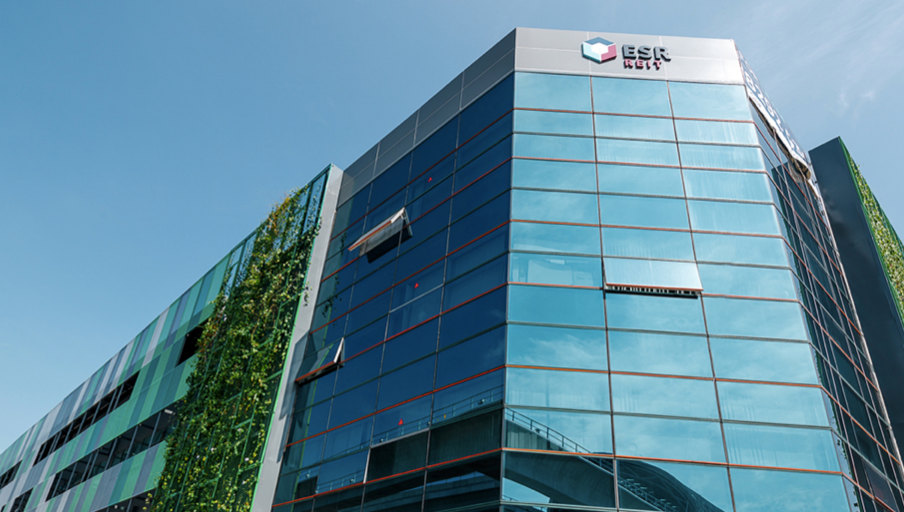 CGS CIMB has maintained its ADD rating on the company with a target price of $0.494.
The main driver of the sentiment is mainly because of "stable operating metrics.
Portfolio occupancy rate remained stable at 90.8% vs 91% the previous quarter while retention rate was at 87% vs. 85%. 16.9% of the portfolio leases by rental income are expiring in FY21. Out of these 16.9% expiring leases, c.28.1% have been renewed ahead of time.
Rental collection for 1QFY21 was healthy at 97.5%, in line with pre-pandemic levels. 1QFY21 rental reversions declined 5%, mainly due to renewals of certain large tenants in the business park segment. "
>> Read more about the company here.
#7 Aztec Global Ltd
CGS CIMB has initiated its ADD rating on the company with a target price of $1.91.
One key driver of the sentiment was because it is in the "top 10 best smart security camera in US.
Aztech Global Ltd (AZTECH) is an electronics manufacturing service provider to blue chip brand owners, primarily for their Internet-of-Things (IoT) and data communication products. Smart security cameras manufactured by AZTECH was voted among the top ten best smart security cameras for 2021 according to Safewise.com.
With the global IoT market set to deliver a 20.8% CAGR to reach US$425.2bn by 2023F according to Frost &
Sullivan, we believe decreasing average prices of IoT sensors will further accelerate adoption rates.
IoT-related revenue accounted for c.88% of AZTECH's FY20 revenue and we believe should drive future net profit growth, given its higher margin profile."
Moreover, Aztec has  "new contracts win and completing the smart home value chain. As at end-1Q21, AZTECH has secured 11 new customers and projects, of which they are the sole supplier to two new lines of products of Customer A. Management expects to see contributions from new contract wins to come in FY22F."
>> Read more about the company here.
Billionaire Warren Buffett is arguably the most successful investor of all time.
Learn the secrets to Warren Buffett's investment success by downloading the Free Guide below: