On 26 May 2022, SFP Tech Holdings Bhd (SFP Tech) issued its IPO Prospectus on Bursa Malaysia and thus, offered to subscribe its shares at 30 sen a share.
Here's the IPO timetable:

Upon listing, SFP Tech would lift its market capitalization to RM 240.0 million. The IPO offer shall be extended to 2 June 2022.
Here, I have summarized 10 main points that investors need to know about SFP Tech before investing.
#1 Company Profile
Established in 2012, SFP Tech derives income from sheet metal fabrication, CNC machining and provision of mechanical assembly services to key customers that are in the electrical & electronic (E&E), solar, and semiconductor industries.
SFP Tech operates from two manufacturing plants in Penang, where their combined utilization rate was 64.57% in 2021.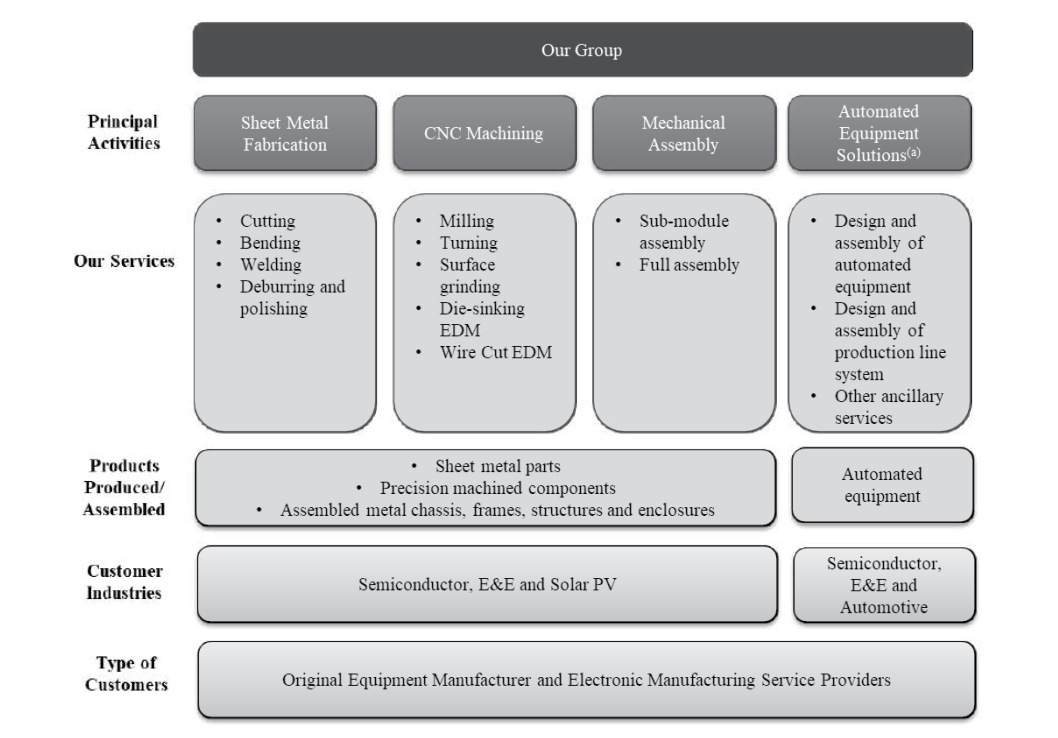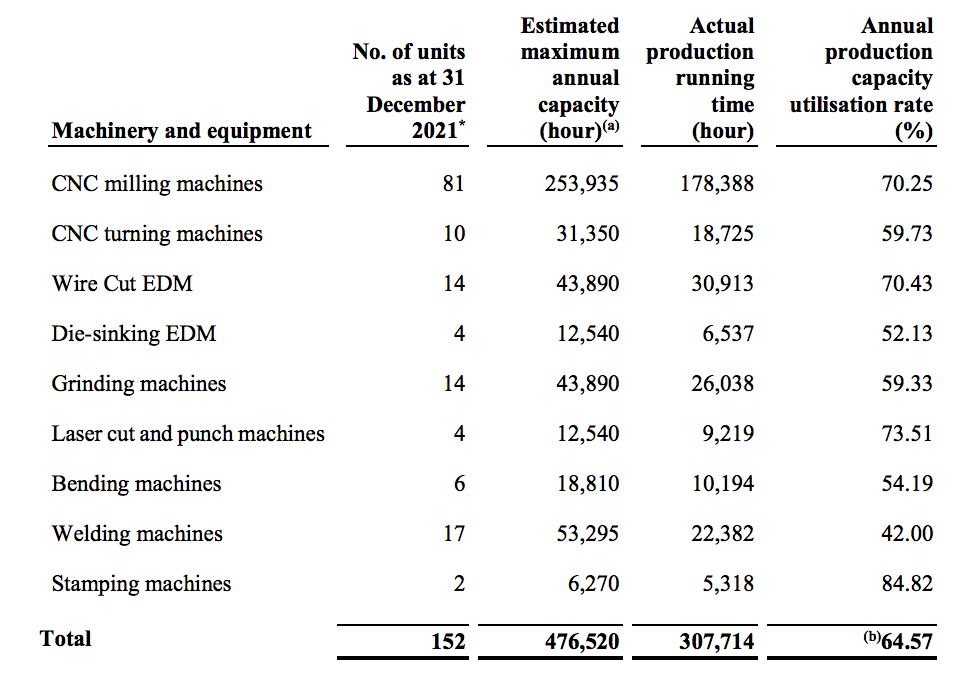 Source: Page 71 & 87 of SFP Tech's IPO Prospectus
#2 Financial Results 
SFP Tech has attained higher sales and profits over the last 3 years. Its revenues had increased RM 27.6 million in 2018 to RM 50.4 million in 2021.
This is due to higher demand from its CNC machining services from a major customer namely Customer S.
As a result, SFP Tech had increased its shareholders' earnings, from RM 9.3 million in 2018 to RM 19.4 million in 2021.
This grew the company's EPS from 1.16 sen in 2018 to 2.43 sen in 2021.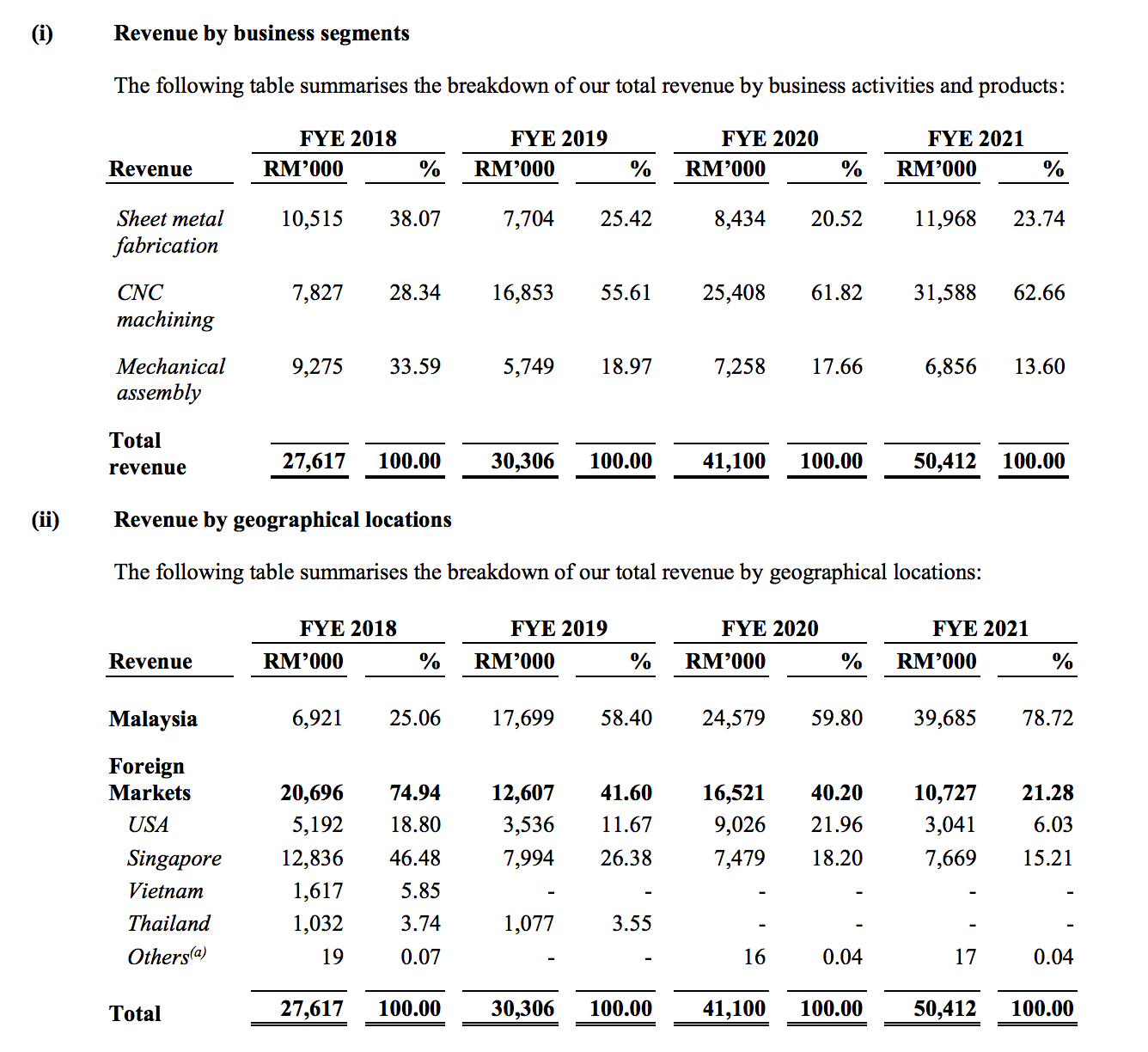 Source: Page 156 & 163 of SFP Tech's IPO Prospectus
#3 EST Exhibit Automation Sdn Bhd (EEASB)
On 18 March 2022, SFP Tech acquired EEASB, a company which provides a wide range of automation equipment solutions in Malaysia.
The acquisition of EEASB is intended to complement SFP Tech's engineering supporting services.
According to the prospectus, the pro-forma financial results of SFP Tech includes the consolidation of EEASB, which adds another 2.63 sen in EPS.
This calculation excludes utilization of its IPO Proceeds as the expense is one-off in nature. 
Source: Page 214 of SFP Tech's IPO Prospectus
#4 Balance Sheet
SFP Tech had maintained >1x in current ratio and around 50% in gearing ratio for the 4-year period in 2018-2021. 

Source: Page 193 of SFP Tech's IPO Prospectus
#5 Utilization of IPO Proceeds 
SFP Tech intends to raise RM 62.23 million in gross IPO Proceeds, where it plans to utilize most of the proceeds in the following: 

Source: Page 27 of SFP Tech's IPO Prospectus
1. Purchase of New Machinery and Equipment (RM 24.5 million) 
This includes 1 laser and cut punch machine and 41 CNC milling machines.
They would increase its production capacity by 25.3% and hence, enabling it to serve and complete orders from its customers. 
2. Construction of Manufacturing Plant 3 (RM 15.0 million) 
SFP Tech had estimated the total construction cost to be RM 50.0 million.
It had secured RM 30.0 million in bank borrowings and intends to use RM 15.0 million from its IPO proceeds and RM 5.0 million from its own funds to fund this cost. 
3. Working Capital Expenditures (RM 5.1 million)
This includes RM 4.1 million in purchases of raw materials and RM 1.0 million in general working capital. 
4. Design & Development Centre (D&D Centre) (RM 3.0 million)
This would be set up in its newly constructed Manufacturing Plant 3, where this D&D centre shall be equipped with the following: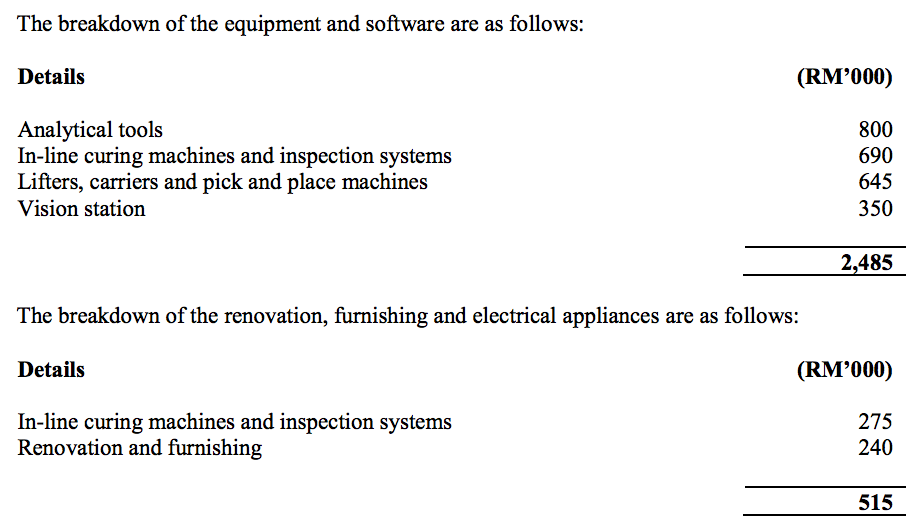 Source: Page 31 of SFP Tech's IPO Prospectus
5. Estimated Listing Expenses (RM 4.6 million)
#6 Risks 
In 2021, SFP Tech derived 93.25% of its revenues from 5 major customers and Customer S alone had contributed 61.00% to its 2021 revenues.
The total percentage of sales contribution from Customer S to SFP Tech is as follows: 

Source: Page 108 & 109 of SFP Tech's IPO Prospectus
This is a big concentration risk and investors should pay attention to the longevity of the working relationship.
#7 Major Shareholders
Keoh Beng Huat, the Manager Director of SFP Tech, would remain as its biggest shareholder with 68.85% direct shareholdings of the company after its listing. 

Source: Page 36 of SFP Tech's IPO Prospectus
#8 Pioneer Status
SFP Technology Sdn Bhd (STSB), SFP Tech's main subsidiary was granted Pioneer Status on 22 January 2015 for a period of 5 years and hence, allowed it to enjoy tax incentives.
The Pioneer Status for STSB had been extended for 5 more years to 21 January 2025. 
EEASB was also granted Pioneer Status. However, as EEASB was acquired by SFP Tech, EEASB is not in compliance with the conditions for Pioneer Status.
As of now, SFP Tech had submitted its Waiver Application to retain 'Pioneer Status' for EEASB. 
#9 Dividend Policy 
The company does not have any formal dividend policy. 
#10 Valuation
SFP Tech's IPO shares are offered at 30 sen a share. Based on its 2021 EPS, this offer is valued at 12.35x its 2021 earnings. 
If EEASB's financial results are included, its offer is valued at 11.4x its 2021 EPS. 
Conclusion
In 2018-2021, SFP Tech had delivered astounding growth in its revenues and profits. However, a big portion was contributed by one major customer, Customer S (61% of its sales). This means that investor should be careful because any customer change can cause a big adverse impact.
78% of its sales come from Malaysia too – making it vulnerable to the whims of the government too.
That said, the construction of a new plant and plans to add production capacity by 25.3% can help it grow steadily in the future.