Excerpts from UOBKayHian report
NetEase Inc (HKG: 9999)
NetEase Inc's 3Q22 results earnings beat estimates. Revenue grew 10% yoy to Rmb24.4b, in line with consensus estimate.
Non-GAAP operating profit inched up 1% yoy while Non-GAAP OPM fell 2ppt yoy to 22.6%.
Non-GAAP net profit came in at Rmb7.5b, which includes Rmb2.7b investment and exchange gains due to the appreciation of the US
dollar against the renminbi. Excluding the non-recurring items, net profit was in line with our estimate.
Maintain HOLD with a lower target price of HK$110.00 (US$79.00).
Moderated online game growth
NetEase's online game revenue grew 9% yoy (2Q22:+25%, 3Q21: +24%) to Rmb18.7b, compared with Tencent's flattish yoy growth this quarter.
Despite the Banhao suspension, NetEase delivered strong PC game revenue growth of 11.5% yoy, boosted by the strong performance from Naraka Bladepoint and Harry Potter Magic Awakened launches in the international market.
Mobile game revenue went up 8% yoy, vs 17%/14% in 3Q21/2Q22 respectively and accounted for 68.6% of total online game revenue in 3Q22 (3Q21: 69.2%, 2Q22: 66.1%), mainly driven by Diablo: Immortal, Naraka: Bladepoint, Identity V and Infinite Lagrange.
Gross margin for online games improved by 3.7ppt yoy to 65%. Deferred revenue increased 3% yoy and 13% qoq, pointing to a solid 4Q22 revenue growth.
With the visibility of new games pipeline in 2H22 starting late-August such as HP overseas, we believe NetEase is able to break through the uncertainties under the weaker macro backdrop.
NetEase Inc cloud music margin meaningfully improved
Cloud music revenue expanded 22% yoy to Rmb2.4b supported by the healthy growth in monthly paying users despite a weaker monthly
ARPU performance.
Gross margin (GPM) from the cloud music segment was 14% during 3Q22 (+12ppt yoy) as a result of enhanced content and product innovation for Cloud Music, driving solid growth in net revenues and continued margin improvement.
Youdao's margin dragged by higher S&M spending
Youdao's revenue grew by 1% yoy in 3Q22 (3Q21: +55%; 2Q22: -26%) to Rmb1,402m, attributed to healthy growth with increased contributions from the sales of new services and smart devices.
Gross margin contracted by 2.4ppt yoy to 54% with gross profit coming in at Rmb760m in 3Q22. S&M spending as a percentage of total revenue expanded to 15% from 14% a year ago due to expanded S&M headcount for the smart learning devices team.
NetEase Inc valuation/recommendation
We maintain HOLD on the company with a lower target price of HK$110.00 (US$79.00), as we lower 3% of 2023 revenue factoring in the impact from suspension of license with Blizzard.
Our target price implies 13x 2023F PE, in line with the company's historical average. The company is currently trading at 14x 12-month forward PE, 0.7SD below its historical mean.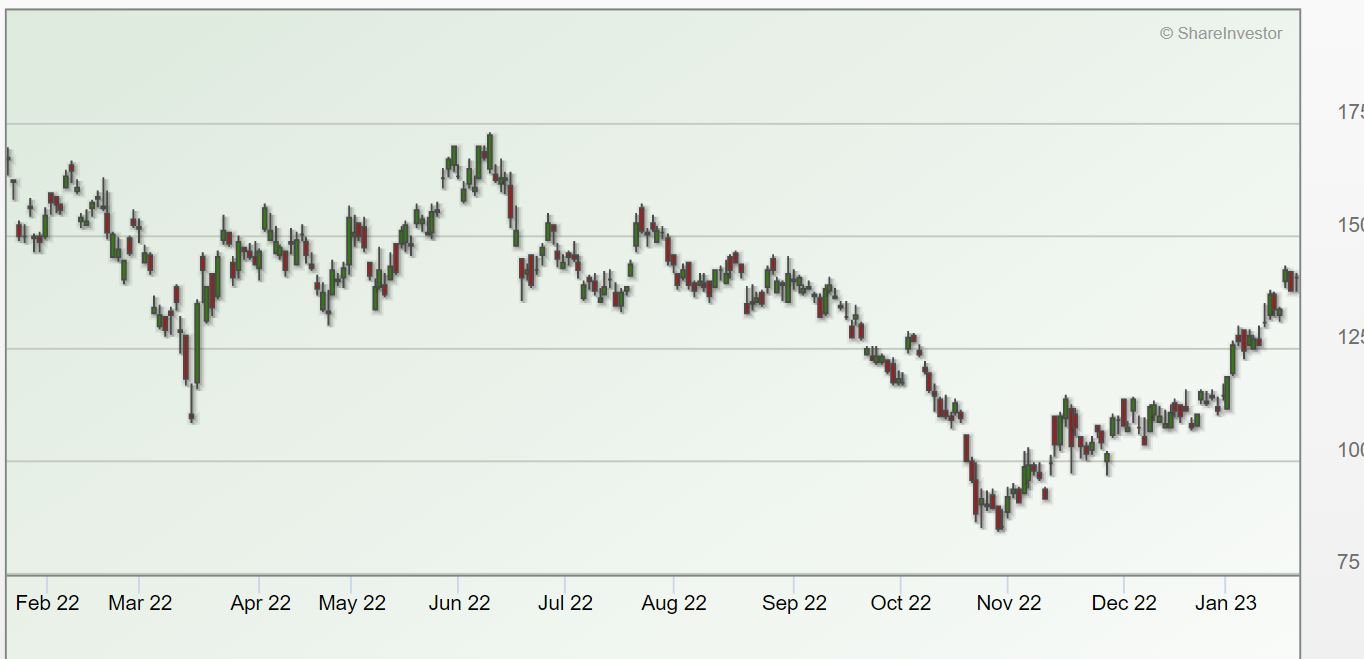 You can find the full report here and the company website here