October was a month filled with good news for Malaysia. Many states have reopened and tourism for certain touristy areas were encouraged. Vaccination rates in Malaysia have also been on the rise and have reached high levels across many important states such as Kuala Lumpur, Sarawak, etc.
All the above are boons for Malaysia's industries and the reopening will definitely bode well for the economy. We have identified 7 companies you should take note on KLSE for the month of November.
#1 Gamuda Berhad
Public Investment bank has maintained its Outperform rating on the stock with a target price of RM 3.68.
The acquisition of a land in Vietnam correlated well with the expansion plan of the company and have received favourable rating from the analyst.
"Gamuda announced that it is acquiring a 13.8 acres vacant residential plot of land in Binh Duong New City (UG 5.6 Land) for USD53.88m or approximately RM228.5m. We are pleased with this development as the acquisition is in line with Gamuda emphasis on international projects in its portfolio, which accounted for two-thirds of its property sales in FY21.
The Binh Duong acquisition is expected to expand its existing project in Celadon City which currently just left with 20 acres landbank (RM750m GDV) and is expected to be fully developed in the next 2 years. Gamuda plans to launch the projects by 2H2022 with a GDV of RM495m upon the completion of its land acquisition in 3Q2022. "
>> Read more about the company here.
#2 MY E.G. Services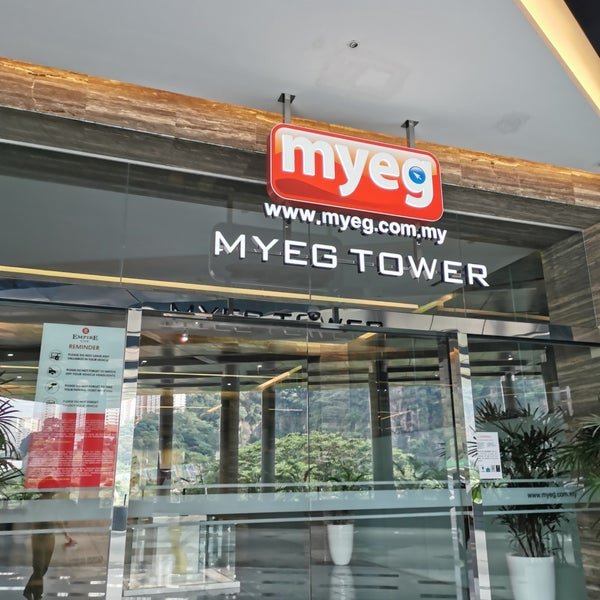 Macquarie Equities Research has maintained its Buy rating on the company with a target price of RM 2.09.
The favourable sentiment was due to the better than expected placement and the positive outlook on the usage of the placement.
"Net cash will double. With RM309mn expected to be raised from this placement, MYEG will potentially double its net cash position, as it is already carrying RM360mn net cash as of 2Q FY21. At this point, MYEG has utilised 53% of its RM216mn initial placement, which was mainly used for healthcare-related services and asset purchases for its e-government services.
New scope related to blockchain development. Of this placement, 57% will be used for the company's newly announced blockchain-related initiatives, such as decentralised finance services and setting up supernodes that are compatible with China's national blockchain infrastructure.
Potential use cases related to the supernodes network are to provide solutions such as end-to-end traceability and finance along the flow of goods between China and the rest of the world.
Mildly dilutive to shareholders. MYEG is on track for a record year, with RM333mn adj. net profit for FY21E. The placement will dilute existing shareholders by 4%, but if properly deployed MQ Research believes the cash would boost MYEG's earnings base to potentially reach MQ Research's bull-case scenario."
>> Read more about the company here.
#3 Lagenda Properties
AM Investment Bank has maintained its Buy rating on the company with a target price of RM 1.94.
Expectation of strong sales and ability to hit the sales target were the driving factors of the rating.
"We expect Lagenda to register strong sales in 3QFY21. Separately, the company's plan to
install 1,000 residential solar photovoltaic (PV) systems at its housing projects is positive for its ESG rating
High chance of achieving Lagenda sales target of RM1.0bil. With 1HFY21 sales already hitting RM700mil, the company has achieved 70% of its full-year target in the first half of the
year. For 3QFY21, we expect the company to register strong sales despite MCO 3.0 due to the attractive pricing of homes at below RM200K per unit."
>> Read more about the company here.
#4 ELK-Desa Resources Bhd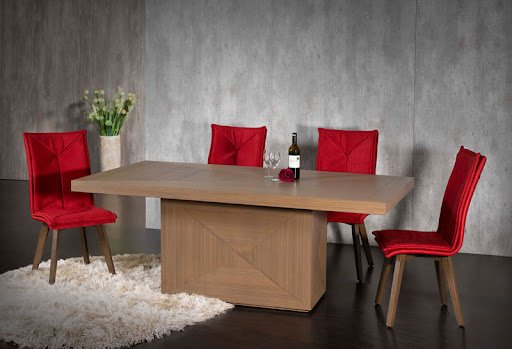 Malacca Securities has initiated coverage on the stock with a buy rating and a target price of RM 1.52.
The strong position and the strong growth of the company are main reasons behind the rating.
"Reputable hire purchase financier in niche market. We like ELK's position as (i) a prudent hire purchase financier focused on the niche used car market, (ii) it has more than 17 years' experience in the competitive industry and (iii) its extensive dealer network comprised of more than 1,000 dealers.
Meanwhile, a report by Ken Research suggested that the Malaysian used cars market is anticipated to witness a CAGR of 2.1% during 2020-2025 in terms of number of used cars sold.
Strong growth in hire purchase receivables. ELK registered a CAGR of 11.5% on hire purchase receivables in FY17-21 with a healthy asset quality.
Non-performing loan (NPL) ratio has been declining over the past years and became on par with the financial institution in FY19. The NPL ratio has declined in 1QFY22 after a spike in FY20-21 due to Covid-19 pandemic. "
>> Read more about the company here.
#5 Inari Amerton Bhd
Rakuten Research has maintained its Buy rating with its target price at RM 4.80.
New partnership in China that will maximise the usage of its plant in China drives the sentiment of the analyst.
" We are positive on the MoU with China Fortune-Tech Capital (a VC firm incorporated by SMIC) to set up a JV in China, offering OSAT related businesses.
The new JV will utilise the existing facilities of Inari's wholly-owned subsidiary,
Amertron Technology (Kunshan), to accelerate the qualification process for new customers before moving into a new plant when the need arises.
Such a move is in tandem with Inari's goal to broaden its revenue stream and ride on China's ambitious plan to achieve self-sufficiency (currently 16% vs its 70% target) in the semiconductor industry."
>> Read more about the company here.
#6 AXIS Reit
Kenaga Research has maintained its OUTPERFORM rating on the company with a target price of RM 2.15.
The main driver of the sentiment is the stable outlook of the company.
"Outlook. FY21 is expected to see minimal leases expiring at 18% of portfolio NLA, of which the Group has already secured renewals for 83% of these leases (vs. 32% in 4QFY20) on positive reversions, while
FY22 will see 21% of leases up for expiry. In the near term, the Group is actively eyeing industrial assets worth a total of RM135m, focusing on Grade A logistics located in Selangor, Penang and Johor and will
continue to target acquisitions with net yield of >6%."
>> Read more about the company here.
#7 IGB Bhd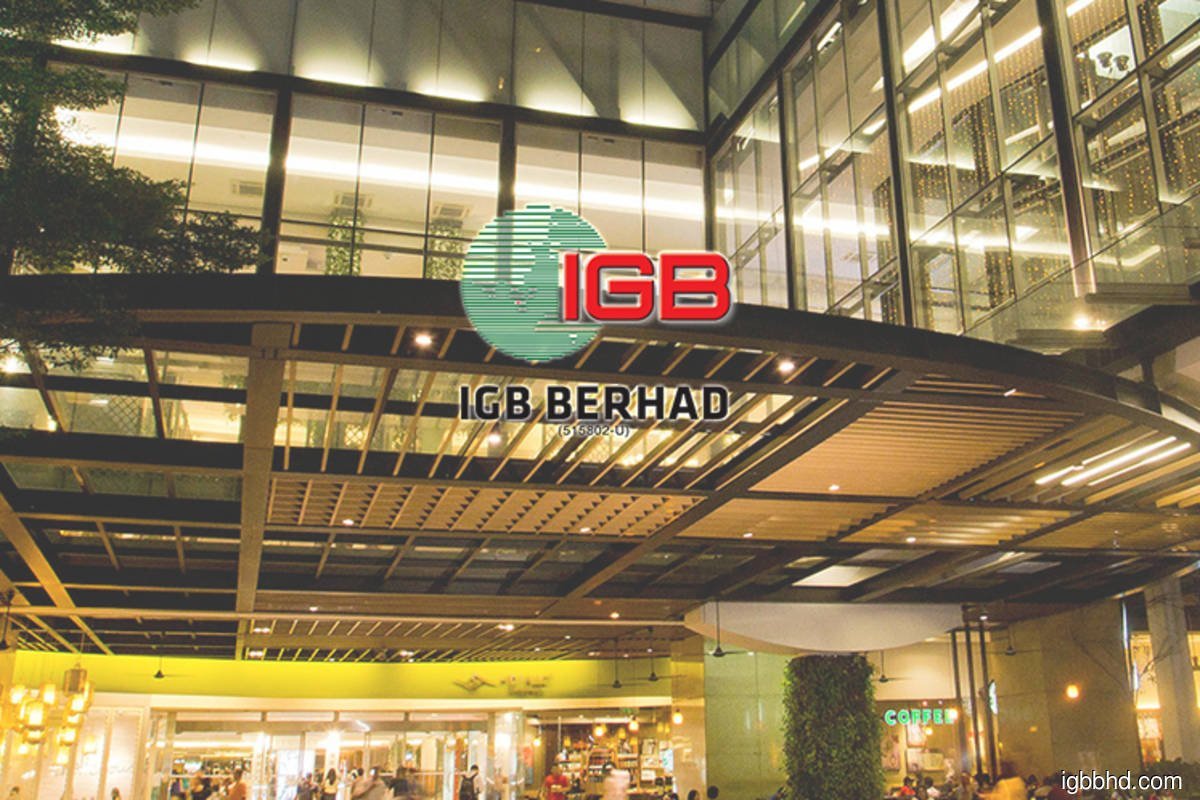 Public Investment Bank has maintained its outperform rating on the company with a target price of RM 2.70.
Timely exit of its assets brought well needed profits and cash into the company, which provided the impetus for the good rating on the stock.
"Verokey and Tower Ray each hold a 50% stake in Black Pearl, which is the owner of a freehold title to a land known as 18 Blackfriars Road, SE1 in London — a property asset initially earmarked for a mixed-development.
The land in London was initially purchased for about £122m in 2014. Project launch was deferred initially due to the change of design to meet authorities' requirements. In 2018, it submitted planning application to the Greater London Authority to build six buildings ranging from 5 to 53-storeys each on the site that measures 0.80ha in total.
This would have included an office space, a 548-room hotel, 288 residential units, a flexible retail component, a restaurant, a music venue, and car parks, among others, which was again delayed by the uncertainties of Brexit and then the Covid-19 pandemic.
Subsequently, the JV signed a non-binding heads of terms agreement with Hero Inc Ltd, Staycity Ltd and BSW Land and Property Ltd, who wanted to buy their entire stakes in Black Pearl for £235m but the deal subsequently lapsed. Albeit the latest deal is c.11% lower, we believe it is fair given current market conditions."
>> Read more about the company here.
Billionaire Warren Buffett is arguably the most successful investor of all time.
Learn the secrets to Warren Buffett's investment success by downloading the Free Guide below: