Like any other countries, Malaysia was also haunted by Omicron virus. It went into semi-lock down in the middle of January as the cases spread. Malaysia has also realised that the virus is contagious but not fatal and have thus relaxed the international visitors measure.
Malaysia being a export dependent country, has also followed the ups and downs of the stock market during January, which was led by USA. There are also many gems on KLSE for investors to discover during this correction.
Here are 7 stocks you should take note of.
#1 Lagenda Properties
Hong Leong Investment Bank has maintained its Buy rating on the stock with a target price of RM 2.00.
The company has started a 50/50 JV which is going to benefit the company in terms of its expenses and efficiencies.
"Lagenda announced a 50:50 JV partnership with Inta Bina under the name Lagenda Inta Sdn Bhd. Under the partnership, Lagenda will oversee and award construction contracts at the subcon level, while Inta Bina will carry out the construction activities.
Prior to this JV, Lagenda outsourced c.50% of its construction activities to various local private contractors. Through this partnership, the JV Co will be able to capture the construction contracts that were previously outsourced.
Inta Bina has vast experience in low cost high-rise construction project which bodes well to Lagenda's business model. Inta Bina has a solid track record of more than 30 years' operating history working with some of the biggest property developers in Malaysia.
One of Inta Bina's notable low cost completed project was the construction of 1104 units, 5-Storey Low Cost Apartments at Kota Kemuning, Shah Alam, awarded by Hicom Gamuda Development Sdn Bhd."
>> Read more about the company here.
#2 KLCCP Stapled Group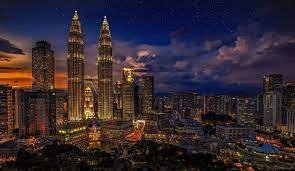 Kenaga Research has maintained its Outperform rating on the company with a target price of RM 6.90.
The better than expected results was the main reason behind the analyst's favourable review.
"FY21 realised distributable income (RDI) of RM638m came in above our expectation (at 108%) and consensus (at 107%). The deviation from our estimate was because 4QFY21 earnings were stronger than expected
with less rental holidays.
4QFY21 NDPS of 11.92 sen (5.77 sen single-tier dividend plus 6.15 sen subject to 10% withholding tax) brought FY21 NDPS to 31.10 sen, which is also slightly above our FY21E NDPS of 29.0 sen (at 107%) in line with the stronger earnings.
The office segment which is KLCC's main earnings driver remains stable backed by long-term locked-in tenancies of >15 years.
Retail and hospitality segments outlook are looking upbeat with the reopening of malls and return of shopper traffic and as such we are expecting flattish-to-mildly positive reversions going forward. Similarly, the hotel segment is expected to see improvements this year. "
>> Read more about the company here.
#3 Tenaga Nasional
AM Investment Bank has maintained its Buy rating on the company with a target price of RM 12.00.
The removal of negative news and the success in court hearing are likely to bolster the company's sentiments.
"Tenaga Nasional (TNB) announced that the High Court had allowed with cost TNB's judicial review application to set aside IRB's notice of additional assessment of RM1.8bil for YA2018.
The High Court had agreed that TNB is entitled to claim reinvestment allowance for its capex as TNB manufactures electricity. In addition, TNB had already claimed its capex as reinvestment allowance in YA2003.
We view this positively as the ruling may set a precedent for TNB's other legal suits against the IRB. TNB received additional tax assessments amounting to almost RM6.1bil for YA2013 to YA2017 in respect of the reinvestment allowances for TNB's capex for the expansion and upgrading of its electricity infrastructure."
>> Read more about the company here.
#4 IHH Healthcare Berhad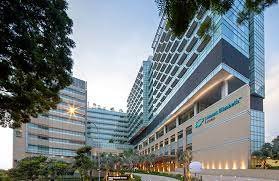 Public Investment Bank has maintained its outperform rating on the stock with a buy rating and a target price of RM 7.50.
Stable earnings and improved performance for the company are 2 main drivers of the positive analysis.
"Following our recent meeting with IHH, we reaffirm our positive outlook on the group given a more stabilised earnings from Acibadem and improving performance at Gleneagles Hong Kong (GHK).
Meanwhile, we believe the impact of Lira fluctuation has a less profound impact on the group due to natural hedging. Maintain Outperform call with an unchanged SOTP based TP of RM7.50"
>> Read more about the company here.
#5 UZMA Berhad
Public Investment Bank has maintained its Outperform rating on the stock with its target price at RM 0.73.
Securing of a major contract and a healthy order book are likely to give a boost to both top and bottom line.
"The securing of a contract from EnQuest Petroleum Production Malaysia Ltd for the provision of Hydraulic Workover Unit (HWU) for 2022 Workover Program for a period of 8 months.
The contract is worth about RM30m. We view this contract positively as it will strengthen Uzma's
core upstream services, particularly in well servicing system which could eventually lead to more opportunities ahead.
Outstanding orderbook remains healthy at more than RM2bn with earnings visibility of up to FY24F. Sector
outlook remains positive with oil prices currently stabilised at above USD80/bbl."
>> Read more about the company here.
#6 Fraser & Neave Holdings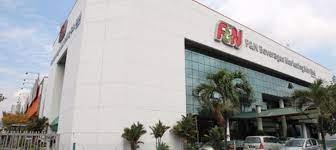 Kenaga Research has maintained its Outperform rating on the company with a target price of RM 34.25.
Positive outlook and solid results keep the company in good sentiments.
"1QFY22 PATAMI of RM93m accounts for 23% of both our and consensus estimates on account of strong showing
from Thai F&B.
Premised on the easing of restrictions coupled with incoming festivities and pent-up demand, we see robust and
sustained earnings ahead. Its investment into the Sri Nona Group has proven its worth in the 2021 festive season which is likely to continue in the coming festivities.
Sri Nona is providing the platform to venture into the halal food segments, and more product offerings and also
likely to expand its halal exports in MENA region and ASEAN. Despite the prevalent headwinds, the encouraging momentum of recovery of economic activities will continue to drive sales for year ahead, "
>> Read more about the company here.
#7 Dagang Nexchange
Hong Leong Investment Bank has maintained its Buy rating on the company with a target price of RM 1.35.
Impressive outlook of the company bolsters its stock price.
"We remain ecstatic and upbeat about DNeX's prospects as we are convinced that it should register uninterrupted back-to-back quarterly earnings growth over the next 12 months on the back of:
(i) SilTerra's surging product ASPs,
(ii) increasing wafer shipments; and
(iii) higher realised prices for Ping Petroleum
due to soaring Brent crude oil prices"
>> Read more about the company here.
Billionaire Warren Buffett is arguably the most successful investor of all time.
Learn the secrets to Warren Buffett's investment success by downloading the Free Guide below: