Food & Beverage Stocks On the Verge of Rising Again? Are they Attractive to Buy Now?
---
Singapore's retail sales numbers have been quite positive for the month of July 2022. Overall retail sales expanded by 13.7% to SGD3.9 billion, with sales of food caterers and restaurants growing at a whopping 133.0% and 76.8% respectively.
With the Singaporean government easing the social distancing measures in April 2022, demand for food & beverage exploded as pent-up demand from Singaporeans drove sales sharply higher for many F&B companies.
As a result, prospects for F&B companies listed in the Singaporean stock exchange (SGX) improved dramatically and could be good investments to hold now.
With that, we bring you 5 Singaporean F&B stocks that you should know…
#1 ABR Holdings
ABR Holdings (ABR) is a diversified F&B company that sells ice cream, food, and bakery products through its 25 restaurant outlets.
You probably know about Swensens more as it is the firm's most famous brand in Singapore, as a full-service ice cream restaurant.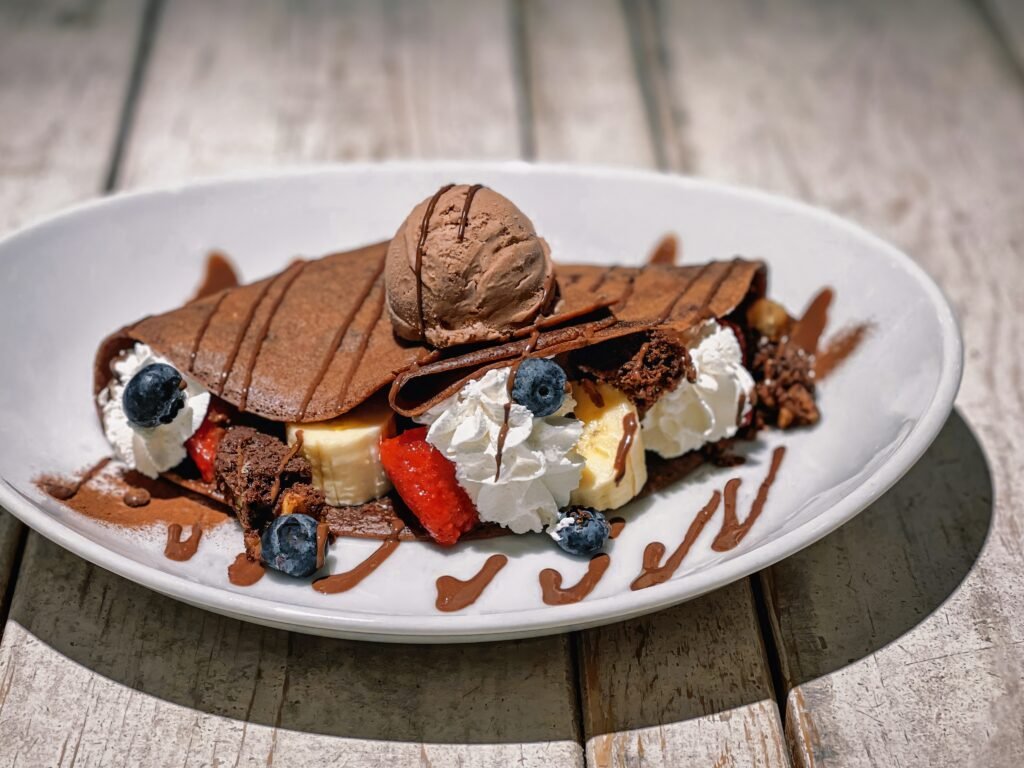 Its other notable brands include Chili Padi, Season Confectionary & Bakery, Season Cafe, Tip Top Curry Puff, and Yogen Fruz.
In the first half of 2022 (1H 2022), ABR's revenue grew by 19.5% from S$38 million in the second half of 2021 (2H 2021).
However, even if we annualized it, its FY2022 est. revenue will be S$76 mil, a far cry from pre-pandemic revenue (2019) of S$121 million.
While profits are much lower at only S$0.1 mil in 1H 2022 compared to S$2.1 mil in 2H 2021, this was actually due to a loss in support from government grants under the Jobs Support Scheme.
The government grant was categorised under "Other Income" in ABR's financial statement, where it declined from S$4.8 million in 2H 2021 to S$2.1 million in 1H 2022.
That said, valuations for ABR is expensive now at a price earnings ratio of 40.9x so investors should consider if they can stand out among the stiff F&B competition.
#2 Jumbo Group
Jumbo Group (JG) is mainly a seafood restaurant company with operations in Singapore, China, Thailand, Taiwan, Korea, and Japan.
It is mostly famous for its chili and black pepper crabs which have been referred to Singapore's national seafood dish. Other than seafood, it also offers wanton noodle, bak kut teh, Teochew cuisine and Hainanese chicken rice through its restaurants.
JG's financial performance has been impressive during the period from September 2021 to March 2022. Revenue grew by 36.3% to SGD 49.6 million from SGD36.4 million in the previous period (March 2021 to September 2021).
JG continued to make a loss of SGD4.3 million during the latest period but continues to generate a positive operating cash flow of SGD4.0 million.
Similar to ABR, JG generated a much higher revenue of SGD153.6 million in 2019 before the pandemic, with a positive profit of SGD11.7 million.
With the Singaporean economy continuing to reopen and consumers clamoring for more chili crabs, JG could be a good buy for the following reasons:
Award-winning restaurant in Singapore due to Chili Crabs.
Multiple revenue source from different countries.
Increasing exposure to lower priced foods (Kok Kee Wantan Mee Noodle outlets increased from 5 to 8) that appeals to a wider market.
#3 Japan Food Holdings
Japan Food Holdings (JFH) specialises in the offering of Japanese cuisines in Singapore, Malaysia, Vietnam and China.
It operates mainly in Singapore through its flagship brand of Ajisen Ramen, with other notable brands including Kazokutei, Menya Musashi, and Osaka Ohsho.
JFH's financial performance is on a stronger footing now. It rebounded from a loss of SGD1.6 million in the period of March to September 2021 to a profit of SGD4.9 million from September 2021 to March 2022.
On the other hand, revenue grew by over 50% from SGD21.2 million to SGD33.4 million over the same period.
Analysts have a BUY call on JFH with a target price of SGD0.55, with revenue expected to recover back to its pre-pandemic level of SGD68.4 million in 2023.
Some positive highlights include:
Consistent dividend payout even during the pandemic.
Attractive dividend yields in the past.
Dominant position in the Japanese ramen market in Singapore.
Japan Foods last traded at S$0.43 with a P/E ratio of 21.5x and forward dividend yield of 6.3%.
#4 Kimly Group
Kimly Limited (KL) operates traditional coffee shop businesses, food courts, canteens, food stalls, restaurants, and confectionary shops.
Its business is comprised mainly of coffee shops where the Kimly brand is well-known throughout Singapore.
Since 2011, it went into the food court business with about 3 FOODCLIQUE outlets now situated at National University of Singapore and Singapore Institute of Management.
Kimly has been very resilient especially during the pandemic because people still venture to the nearby Kopitiams during the lockdowns.
Revenue continued to grow by 1.2% and 13.2% respectively in 2020 and 2021 – a rare feat when the economy comes to a standstill.
Profit margins stand at a healthy range of 12% to 16%, making Kimly one of the strongest F&B companies in terms of profitability.
While Kimly seems fairly valued now with most analysts having a HOLD call, there are reasons to like Kimly for:
Steady demand from everyday Singaporeans for affordable food options.
Resilient to recessions, with strong performance during the pandemic.
Consistent dividend payouts every year.
#5 Snack Empire
The last on our list is actually a Singapore F&B operator but listed in Hong Kong Exchange – Snack Empire.
Snack Empire Holdings Limited (SEH) offers mainly Taiwanese snacks and beverages under its famous Shihlin Taiwan Street Snacks brand.
It has gained popularity due to the focus on quality and even expanded from Southeast Asia to the United States. To-date, it has about 233 outlets and restaurants worldwide.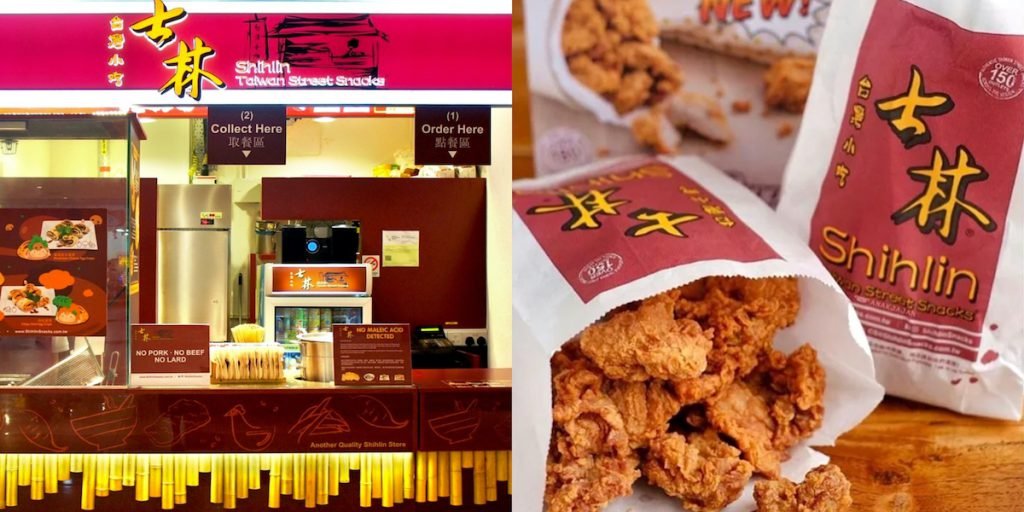 In terms of financial performance, SEH's revenue has already recovered back to its pre-pandemic level (2019: HKD138.2 million) of HKD138.8 million in 2022.
Profits have also tripled from HKD5.9 million in 2021 to HKD16.3 million in 2022, with a steady profit margin of 11.8%.
Snack Empire could be worth adding to your watchlist due to the following factors:
Unique offering of Taiwanese street snacks and beverage in Southeast Asia.
Strong cash position (Cash ratio of 6 times to current liabilities)
Expansion plans especially for overseas markets.
Snack Empire (1843.HK) last changed hands at HK$0.32, which gives it a 16x P/E ratio and around a whooping 11% dividend yield!
Conclusion
The continued recovery of the Singaporean economy from the pandemic, should provide a much-needed boost to the F&B industry.
As the F&B industry was heavily affected by the lockdown restrictions during the pandemic, this presents a good opportunity for investors to capitalize on the recovery trend of the industry.