Excerpts from CGS CIMB report
Link Reit (HKG: 0823)
Link' Reit's management is confident of another year of positive rental reversions for its malls in HK, supported by a healthy occupancy cost.
Malls in China are on recovery path after recent lockdowns.
It appears to be interested in M&As in warehouses in China, apart from the four overseas countries it quoted before. Reiterate Add with a TP of HK$80.
Expects positive rental reversions for HK malls in FY3/23F
During post-annual results conference calls, Link Reit's management said it is optimistic of achieving positive rental reversions for its HK malls this fiscal year (FY3/22: 4.8%).
The management says that the current occupancy cost of 13.1% is comfortable enough for it to raise base rents.
Link has increased its budget for Tenant Support Scheme to HK$220m in view of the fifth wave of Covid-19 outbreak.
However, management says the budget may not be fully used up, as the HKSAR Government's new Consumption Voucher Scheme (CVS) works as if it boosts shoppers' marginal propensity to consume.
When asked about the impact of the next review of HK's minimum wage, management believes an increase in minimum wage (if any) will lead to a boost in mall tenant sales, as it has observed in previous rounds of upward wage adjustments.
Link Reit China malls: footfall and retail sales on recovery path
Management is seeing footfall and retail sales recovery in its shopping malls in China but the metrics have not yet reached pre-outbreak levels of the latest wave.
It expects the new Changshu warehouse (acquisition announced last month) will be fully let in about six months.
More M&A criteria discussed
On overseas M&As, management still prefers the UK, Australia, Singapore and Japan. Property pricing is transparent in these countries, according to the management, which may form partnerships with local firms in Japan and Singapore to acquire assets there.
Management also believes that the above four countries also offer sufficient protection to property buyers and that assets there are easy to dispose.
Management does not rule out further M&As of logistics facilities in China. Apart from warehouse locations (e.g. Greater Bay Area and Shanghai), management also regards net cap rates and large tenants as key consideration criteria.
Acquisition of office towers in China looks unlikely due to its oversupply, according to management, which is also very cautious of any asset package in China with potential hidden debt.
Valuation/Recommendation
Management is committed to HK$150m budget for share repurchase in FY3/23F, which will be carried out based on market conditions.
We reiterate Add on Link with a TP of HK$80, based on a 4.03% FY3/23F DPU yield.
More DPU-accretive M&As are a key re-rating catalyst for Link, while higher-than expected increase in interest rates in the US or HK and prolonged lockdowns in China/HK are key downside risks.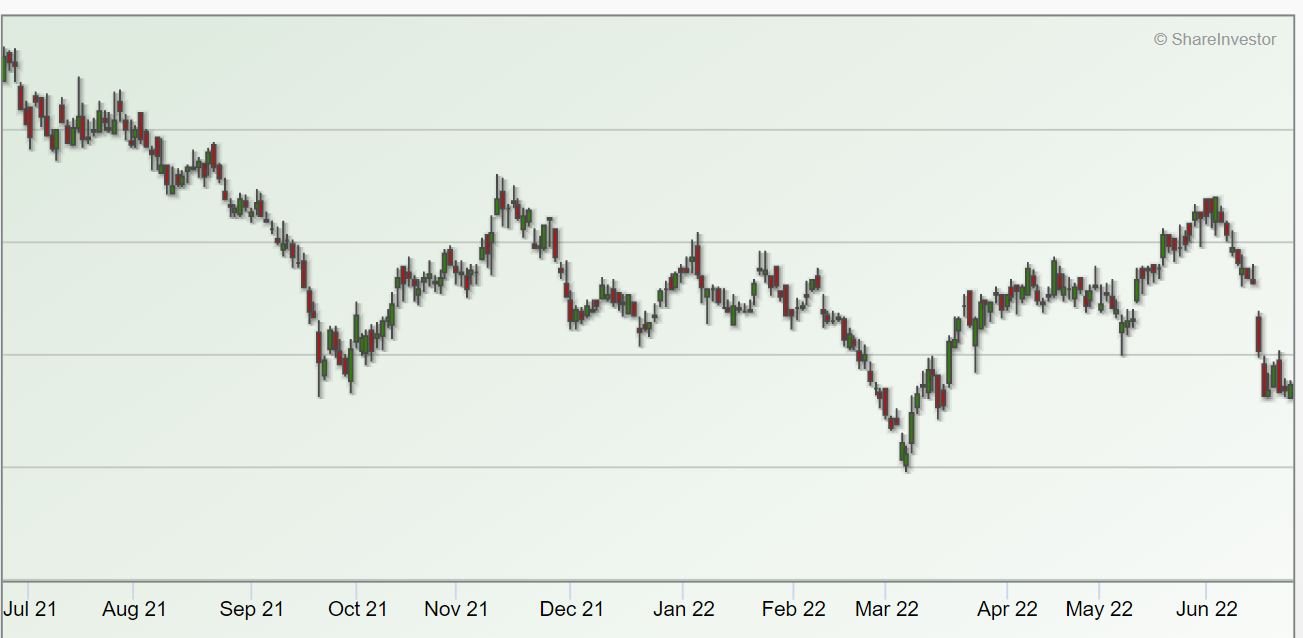 You can find the full report here and the company website here