Excerpts from CGSCIMB report
Japfa Ltd (SGX: UD2)
Rising feed costs have impeded JAP's recovery since 3Q21 when Covid-19 hit key operating markets such as Indonesia and Vietnam.
However, we see improving ASPs across key proteins, such as poultry and swine, supporting normalised profitability across all business segments.
Japfa profitability has normalised
We expect Japfa (JAP) to benefit from a continued recovery in demand for various animal proteins, especially given that key ASEAN economies that JAP operates in, such as Indonesia and Vietnam, are expected to see healthy GDP growth above 5% in 2022.
ASPs have also improved to healthier levels that should stave off ongoing cost pressures from high raw material prices for key animal feed ingredients.
Our SOP-based TP of S$0.81 is unchanged, although we are cognisant of the six-month validity of the listing application for its China dairy subsidiary, AustAsia Investment Holdings (AIH), on HKEX, which will expire on 29 Sep 22 and needs to be renewed.
Re-rating catalyst: stronger-than-expected demand for proteins; downside risk: increase in costs.
Indonesia poultry: unscathed by weaker seasonality
In the latest price data provided by JAP (Fig 2), we observe that prices of broiler and DOCs in Indonesia remained resilient in Jul following a seasonally weaker 2Q22 due to lower demand post Lebaran in Indonesia, dispelling our concerns over the weak DOC prices in May.
Although prices of soybean meal, a key feed ingredient, is back to an all-time high , we think that profitability for JAP's Indonesia poultry business should remain intact with better ASPs and similar cost base compared to 1Q22, the previous high for raw material prices.
APO: profitability right around the corner
Recovery in Animal Protein – Others (APO) has been a drag on earnings as the resurgence of African Swine Fever (ASF) in Vietnam in late-4Q21 led to weak swine prices that extended into 2Q22, exacerbating the impact of cost inflation from higher feed and biosecurity costs.
However, swine prices have rebounded in 3Q22, with QTD ASP of VND67k/kg (Fig 5), supportive of a turnaround in profitability in 2H22F, which should also benefit JAP as one of the most cost-efficient farmers in the industry.
China dairy: increased capacity offset cost headwinds
For its China dairy business, resilient raw milk prices at above Rmb4.10/kg, along with higher sales volume in 1H22 from better milk yields helped partially offset the impact of rising costs of feed ingredients such as alfalfa.
Nevertheless, further rises to alfalfa costs could wear down the resilience of the China dairy business.
Valuation/Recommendation
We reiterate our Add call with an unchanged SOP TP of S$0.81 as we see improved profitability as ASPs recover and raw material prices peak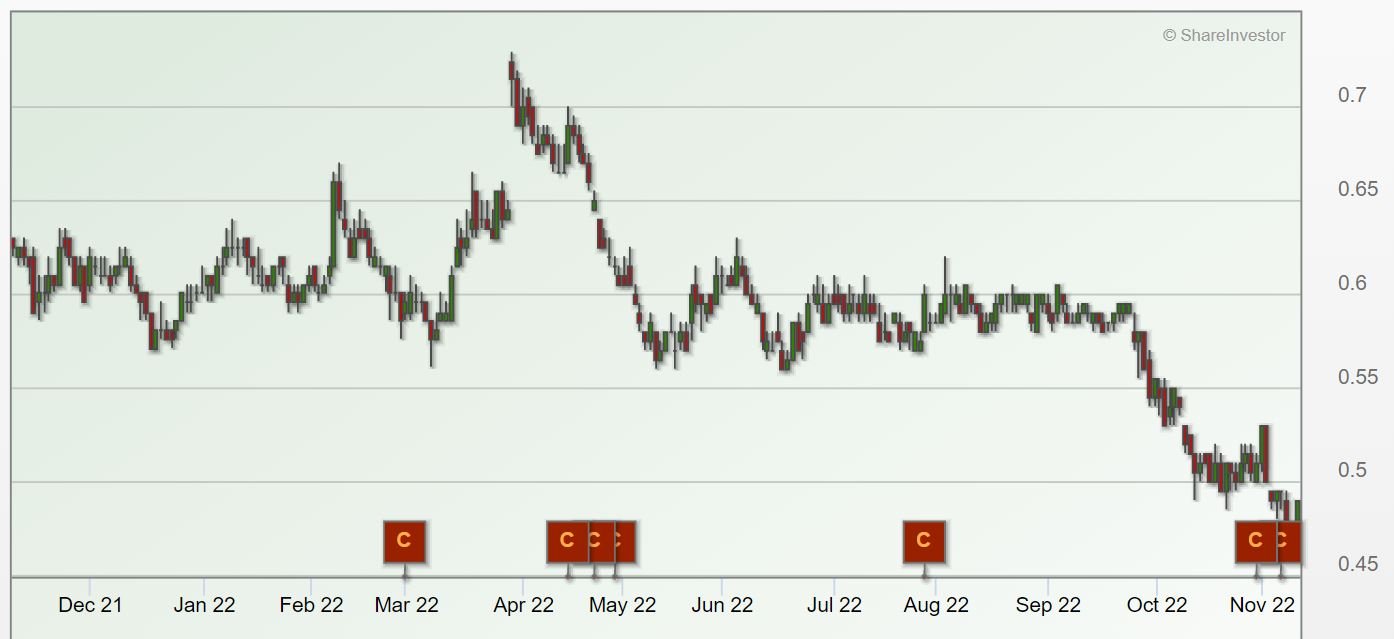 You can find the full report here and the company website here