The title "How Grab Can Teach Us About Investing" is actually a click-bait because Grab is not listed and you can't invest in it (unless through investments through its VC investors like Priceline).
But before you run away, I am actually going to share how Grab uses its 'economic moat' as a competitive advantage and why venture capital funds are willing to keep plowing money into Grab… despite it reporting that it may lose up to S$2 billion.
Check out the article here. [and that's why i stopped doing GrabPay anymore even though i am a Platinum user :x]
GrabFood dominated the local delivery space
Anyway, here's some fun stuff. I did a quick poll in my telegram group asking people how many of them uses the food delivery platforms or cook/dabao themselves and here's the 'not-surprising' results:
In essence, there are only 3 main delivery providers in Singapore – remind me of Singtel, Starhub and M1.
GrabFood has the highest market share of 53% followed by FoodPanda with 39%. Deliveroo is losing out despite being the 1st to launch in Singapore? (at least that's what i have in mind).
And this is despite of FoodPanda being cheaper than GrabFood… pardon my tea-time cravings of some Pizza (pezzo over pizzahut :p).
FoodPanda charges S$2.99 while GrabFood charges S$3.50 as the examples below show [exact same time and venue].
Multiply this S$0.50 difference by 1 million (estimation) people by 2 months CB period (60 days) = S$30 million dollars!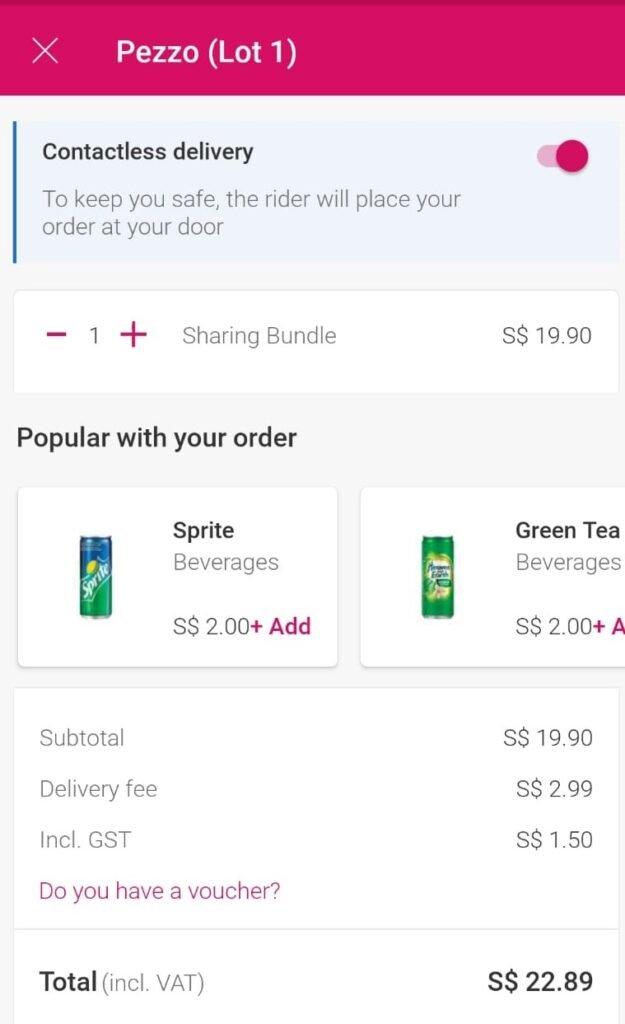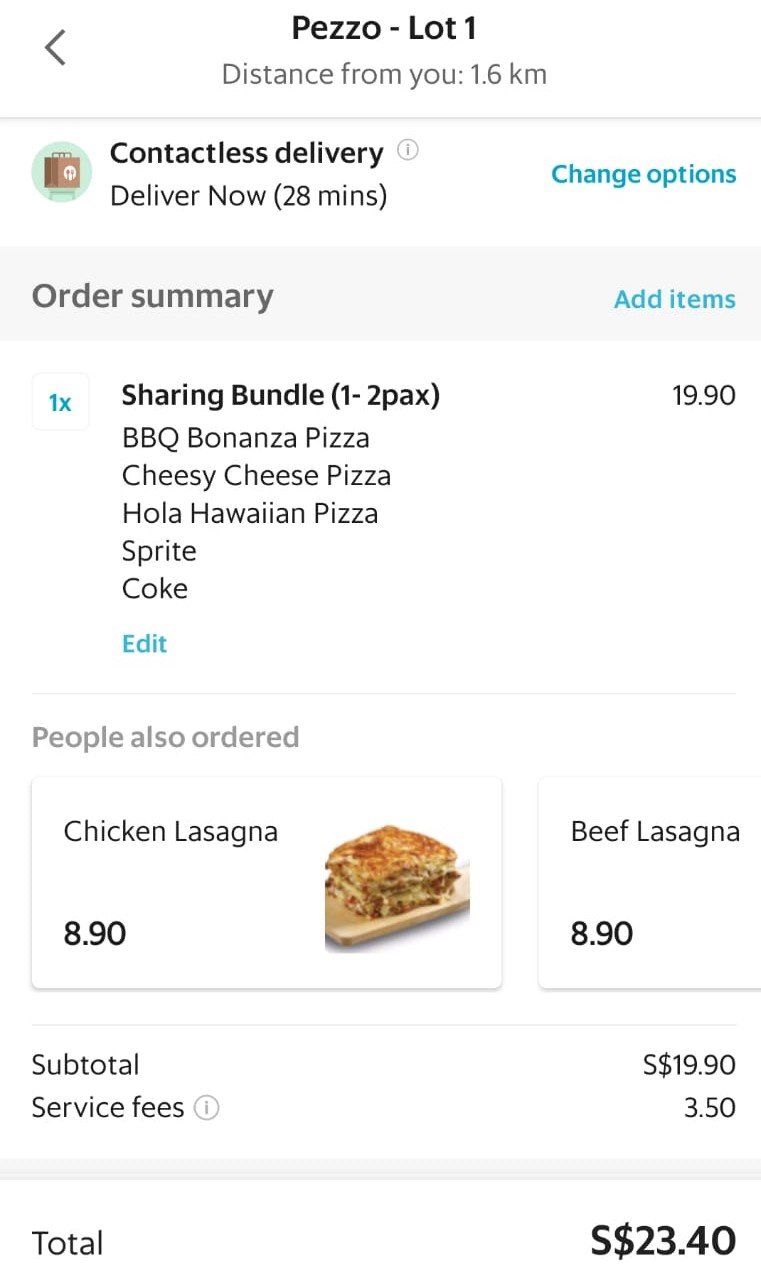 And why is Grab able to do that? The same way Singtel is able to charge higher prices due to its leading position and this brings us to the highlight of the article…
How Grab Can Teach Us About Investing
Yes, I was planning to go back to the title and main purpose of this article – on why Grab is the dominant food delivery player in SG with a leading competitive advantage.
There are a few reasons/takeaways i can think of:
1) Ease of convenience + Distribution Network – many people transit from the taking of GrabTaxi/GrabCars directly into GrabFood. They do not have to download another new app like FoodPanda or Deliveroo and its plug-and-play.
2) Economies of Scale – remember the articles where many people flock to Grab to become food delivery riders? this leads to the economies of scale where they can also add in more food merchants because they have more riders on the ground.
In China, its also the same thing with Meituan Dianping – you are able to get merchants on your platforms because you have a ready pool of riders + secure ordering system
3) Brand awareness/Oligopoly market – Sg is too small to incorporate so many players in one space similar to the telco market.
Although everyone knows Singtel's plans are a tag more expensive, people are still willing to pay slightly extra for the perceived quality (Grab is everywhere – it must be the best!)
Conclusion – Economic Moats
In conclusion, despite making losses, Grab is able to thrive because it has several enduring economic moats all embedded as one. Its the same as Amazon or Shopify or Tesla where they are simply gunning for market share by sacrificing the need for profits.
And at the end of the day, an economic moat is why Grab can charge $0.50 more for the same service and still commands the lion's share of our food delivery market.
Want more of such top ideas and exclusive content? Subscribe to our FREE newsletter here and get our "36 Timeless Investment Principles & Checklists" guide as an instant download.