With the Singapore government's developing a green plan to advance Singapore's national agenda on sustainable development, eco/green stocks like Enviro-Hub Holdings Ltd ("Enviro-Hub") have much to benefit from this 'movement'.
Background of Enviro-Hub
Enviro-Hub has a diverse portfolio that includes trading, recycling and refining of e-waste/metals, piling contracts, construction, rental and servicing of machinery, property investments and management, plastics to fuel refining.
That said, the highlight is that its businesses focus on sustainable living, which include the following:
provision of total WEEE (waste electrical electronic equipment) solutions,
recovery and refining of platinum group metals
recycling of ferrous and non-ferrous metals.
Enviro-Hub has also ventured into a proprietary restorer technology to convert waste plastic to usable fuel oil. These are part of the company's efforts to create a sustainable future and reinforce its brand presence around the globe.
A Big Foray into Gloves Making
That said, its initial foray into gloves making is where the company has piqued investors' attention.
Enviro-Hub completed the acquisition of a 25% stake in Malaysian glove manufacturer, Pastel Glove Sdn Bhd ("PGSB" in short), for US$5 million. This marked its foray into the glove manufacturing and healthcare consumables sectors, which offer robust long-term prospects.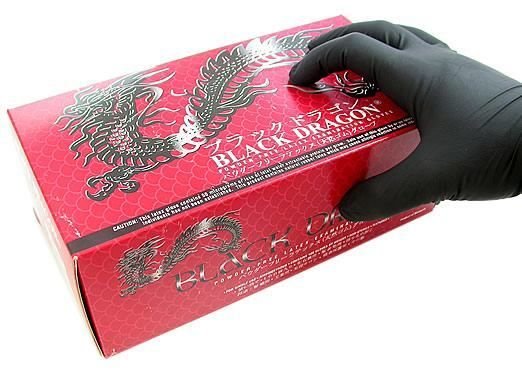 At the time of writing this post, The Ministry of International Trade and Industry Malaysia has already granted the Malaysian glove manufacturer approval to produce nitrile medical grade examination gloves and natural rubber medical grade gloves.
To keep up with the increased volume of output, Pastel Glove has installed and commissioned its first automated glove-dipping line, also known as single former glove-dipping line. The output and expected production capacity for this line is 132 million pieces of gloves per annum.
Following this, one additional glove-dipping production line is expected to be commissioned each month starting March 2021. The company aims to have all six production lines operational by September this year. The combined expected production capacity for the six glove-dipping production lines is 1.42 billion pieces of gloves per annum.
Let's jump into a few key things you need to take note of this new venture.
PGSB foray: Rationale and Profit Guarantee
According to this announcement, PGSB is in the midst of setting up its production lines, obtaining the requisite licences and has yet to commence operations. Accordingly, the net tangible asset value of PGSB is approximately RM1.6 million.
More importantly, lets look at the rationale behind the investment and the enticing profit guarantee of the whole scheme.
1) Rationale of the Investment
The rationale of the proposed investment is that the company considers it an opportune time to expand its investments in technology and solutions by tapping on the sustained demand for healthcare products (including rubber gloves).
The Group will also leverage on the expertise of LSW (one of the Existing Shareholders and the founder of PGSB) who has over 20 years of experience in the gloves trading and manufacturing industry, tap into the potential customer base of PGSB and expand its demographic of customers in its existing segments.
The Board believes that the Proposed Investment will offer new business opportunities and provide the Company with additional and recurrent revenue streams, so as to enhance shareholders' value in the Company.
2) Profit Guarantee
Under the Agreement, PGSB has guaranteed that the aggregate audited NPAT of PGSB for the financial years ending 31 December 2021, 2022 and 2023 determined in accordance with the provisions of the Agreement shall be not less than US$18.0 million.
If there is a shortfall of the amount received compared to the Profit Guarantee (above), there are 2 things that will happen:
(i) the Profit Guarantee Period shall be automatically extended for a further period of two financial years ending 31 December 2024 and 2025
(ii) PGSB will pay the pro-rated amount if the shortfall still cannot be met by the expiry of the Extended Profit Guarantee Period.
Positive Answers to SGX Queries
Based on the SGX announcement, there are also a few queries raised by the exchange for the PGSB investment deal. On a positive note, the management has managed to tackle the questions well with good reasoning.
Below are 3 important Q&A investors should take note of (summarized in my own words):
Q1: Please clarify how was the Company introduced to the Proposed Investment.
The Company was introduced to the opportunity for the Proposed Investment by Mr. Adrian Toh Jia Sheng ("Adrian"), who is a licensed portfolio manager at and director of Azure Capital Pte Ltd ("Azure Capital").
Azure Capital is a company incorporated under the laws of Singapore and operates as a registered fund management company with the Monetary Authority of Singapore under Regulation 5(1)(i) of the Second Schedule to the Securities and Futures (Licensing and Conduct of Business).
LSW is a personal contact of Adrian and Mr. Raymond Ng, the Executive Chairman of the Company, is a business acquaintance of Adrian.
Q2: Please elaborate on LSW's experience in the gloves trading and manufacturing industry since PGSB has yet to commence operations.
LSW has more than 20 years of experience in the glove trading and manufacturing industry.
After graduating from the University of San Francisco in 2000, LSW joined Medtexx Partners Inc ("Medtexx Partners"), a subsidiary company of Latexx Partners Berhad ("Latexx Partners"), as Vice President between 2001 and 2008.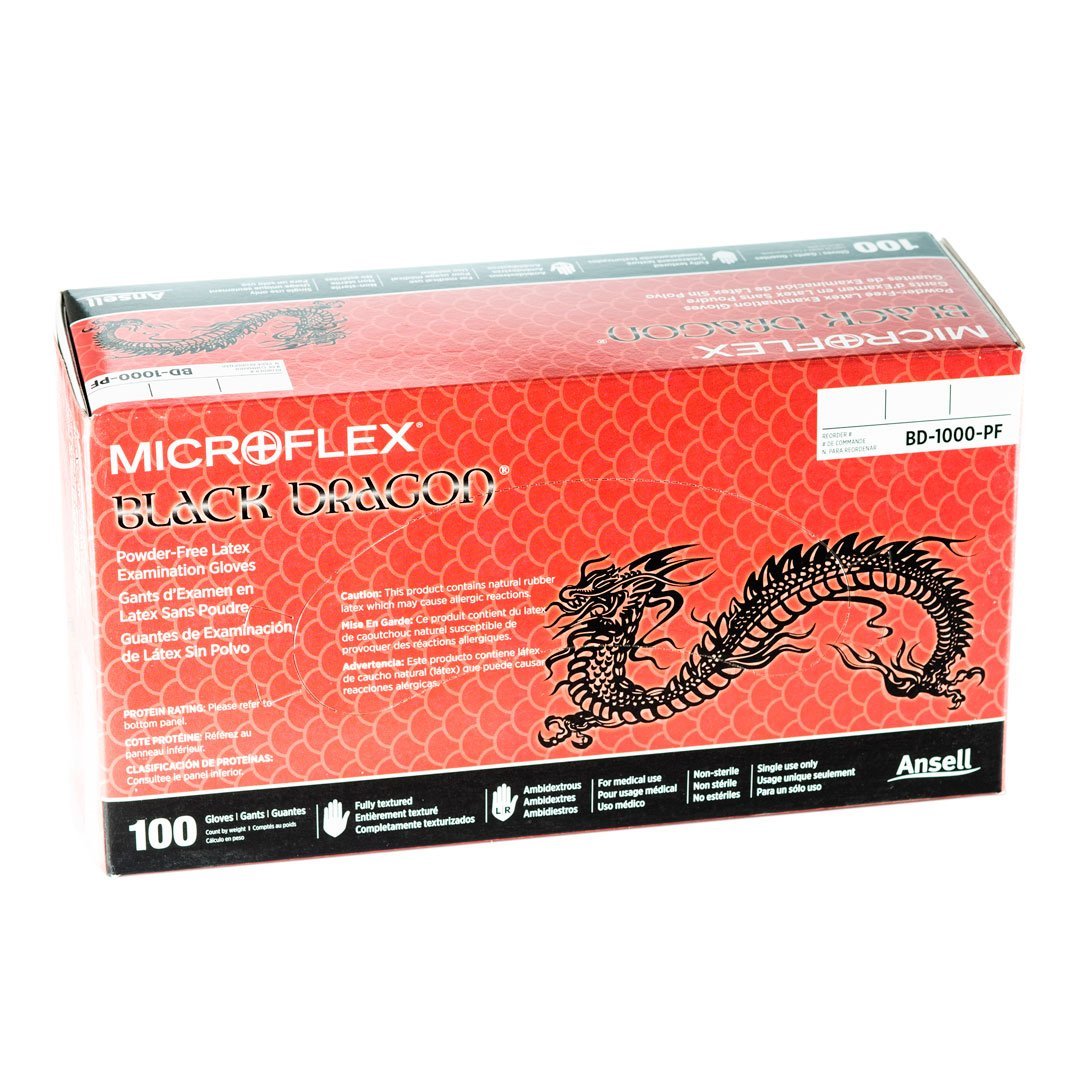 Latexx Partners is a leading glove manufacturer established in 1988 and which was previously listed on Bursa Malaysia until 2013. LSW acquired Medtexx Partners from Latexx Partners in 2009 and became the sole owner thereof.
Thereafter, Microflex Corporation, a leading brand for disposable gloves globally, acquired Black Dragon® examination gloves from Medtexx Partners in 2010, comprising the Black Dragon and Black Dragon Zero brands of gloves which were developed by LSW.
Black Dragon gloves are recognised as the pioneer in high quality disposable black latex examination gloves in the tattoo, medical and law enforcement industries.
Since the sale of Medtexx Partners to Microflex Corporation, LSW has continued to remain a well-known personality within the glove manufacturing industry.
Q3. Please clarify how PGSB can measure its financial performance by comparison against other rubber gloves manufacturers given that PGSB is a private company and a new entrant to the glove industry.
PGSB's operations will be of a similar nature and in the same business environment as other glove and healthcare product manufacturers.
The recent quarterly financial statements of certain glove manufacturers have demonstrated that the ASP of gloves is currently more than US$100 per carton, and is likely to continue to rise in the coming quarters.
Further, the past financial performance of such manufacturers between 2017 and 2019 has also shed light to the Board as to the likely future trend for the performance of the glove manufacturing industry following the conclusion of the COVID-19 pandemic and the normalisation of the ASP of disposable gloves.
Such data has proved useful for the Company's purposes of discussing the financial projection of PGSB.
Vote of confidence by Management Team
Last but not least, Chairman Mr Raymond Ng also seems to be positive on this new foray from his recent acquisition of shares in Jan 2021.

From the above, Mr. Ng has acquired a total of 1.7 million shares spread across a range of prices $0.09 to $0.099. He now holds a direct stake of nearly 414.39 million shares.
He also has a deemed stake of 0.44% held by his wife. In total, Mr. Ng owns 33.85% of the company.
Raymond Ng, who is executive chairman of Enviro-Hub shared his thoughts below too:
"As a new player in the burgeoning glove manufacturing industry, Pastel Gloves is well-positioned to benefit from the current buoyant demand, as well as the elevated spot price for gloves.
We are confident that Pastel Gloves will add a recurrent revenue stream to the group, allowing us to leverage the sustained demand for healthcare products."
In short, we are looking at a chairman well-aligned with the shareholders and confident about the financial uplift from the gloves manufacturing venture.
Fortune favours the Brave
Despite being 'late' to the gloves manufacturing industry, the company can turn around its fortunes (due to the profit guarantee portion) should the PGSB investment work out well.
In fact, the foray has a good chance of success when we look at the article with MARGMA:
"The world will continue to face a glove shortage until 2023, said former MARGMA president Denis Low Jau Foo, given that manufacturers are currently still in an "oversold" position.
He also said average selling prices (ASPs) of gloves will not see a sharp decline because the majority of glove producers today are facing difficulty in fulfilling the demand."
Last but not least, the calculations also show how the profit guarantee can be achieved easily based on the following assumptions:
6 production lines = 42 billion pieces of gloves per annum
ASP of US$50 per 1,000 pieces (current rate is US$100, we factor a 50% discount)
20% Net margins (peer UGHealthcare boasts a 27% margin ttm)
25% stake
We derive a US$3.55 (S$4.79) million annual profits based on conservative average selling price and net profit margins. Taking into account its 1.24 billion issued shares, the EPS (excluding its recycling business) would come up to 0.38 Singapore cents.
And it would equate to a palatable 20x P/E ratio once the glove manufacturing business gets underway.
Conclusion
Investors should not miss out on the revenue potential of healthcare supplies if PGSB expand beyond gloves in time to come.
Furthermore, Enviro-Hub is likely to benefit strongly from Singapore's focus on recycling and waste management in this eco-friendly era too.
All in all, Enviro-Hub may be a company to watch with all the exciting developments ahead.