Excerpts from CGSCIMB report
Boustead Singapore (SGX: F9D)
Earnings recovery started to take shape in 2HFY23, with core PATMI growing to S$18m (+32% hoh, +35% yoy); but results was a slight miss.
We forecast a 52% core PATMI growth in FY24F, driven by strong order win momentum for energy engineering and a higher stake in Boustead Projects.
Geospatial segment steady despite FX headwinds.
Reiterate Add; TP raised to S$1.40 as we account for the earnings-accretive stake increase in BP.
Boustead Singapore 2HFY3/23: Earnings recovery taking shape
Boustead Singapore's 2HFY23 core PATMI grew to S$18m (+32% hoh, +35% yoy) helped by stronger performance in its energy engineering and real estate segments, while the geospatial technology segment saw stable earnings despite forex headwinds.
Excluding exceptional items (one-off disposal gain, forex impact, etc), FY23 core PATMI of S$32m (-2% yoy) was a slight miss vs. our forecast of S$35m, mainly due to higher-than-expected start-up losses for its new Bideford Road property (under real estate segment).
Strong order win momentum for energy engineering segment
Boustead's energy engineering segment saw strong order win momentum in FY23 (c.S$165m, more than past 2 years combined), benefiting from the demand for greater energy security globally.
2H23 segment revenue/PBT grew 37%/40% yoy on improved outlook for the energy sector. With stronger order backlog (S$154m as of end-FY23, mostly to be recognised over the coming 12-18 months) and a steady flow of new contracts, we forecast FY24F segment revenue/PBT to expand another 30%/32% yoy.
Stake increase in Boustead Projects is earnings accretive
Via a voluntary unconditional general offer, Boustead increased its stake in its real estate division (Boustead Projects, or BP) from 54% to 75.5% as of end-FY23.
We estimate a 9.2% EPS accretion for FY24F from this transaction, even as segment PBT remains stable yoy in FY24F. We expect positive drivers, including:
completion of contracts secured pre-Covid-19 pandemic, allowing Boustead to focus on executing its higher margin orderbook (c.S$400m as of end-FY23), and
asset stabilisation of Bideford Road property by 2HFY24F to offset the non-recurrence of the S$8.4m one-off disposal gain recorded in
FY23.
Boustead plans to further grow its real estate portfolio by building its development pipeline (especially in Vietnam via its JV with local partner KTG) and optimising assets through active management and leasing efforts.
Valuation/Recommendation
Reiterate Add as we expect stronger FY24F earnings (core PATMI +52% yoy), on its strong order backlog. Our SOP-based TP is raised to S$1.40 as we account for the earnings accretive stake increase in BP.
Valuation is undemanding, in our view, as Boustead is holding net cash of S$0.67/share (83% of market cap).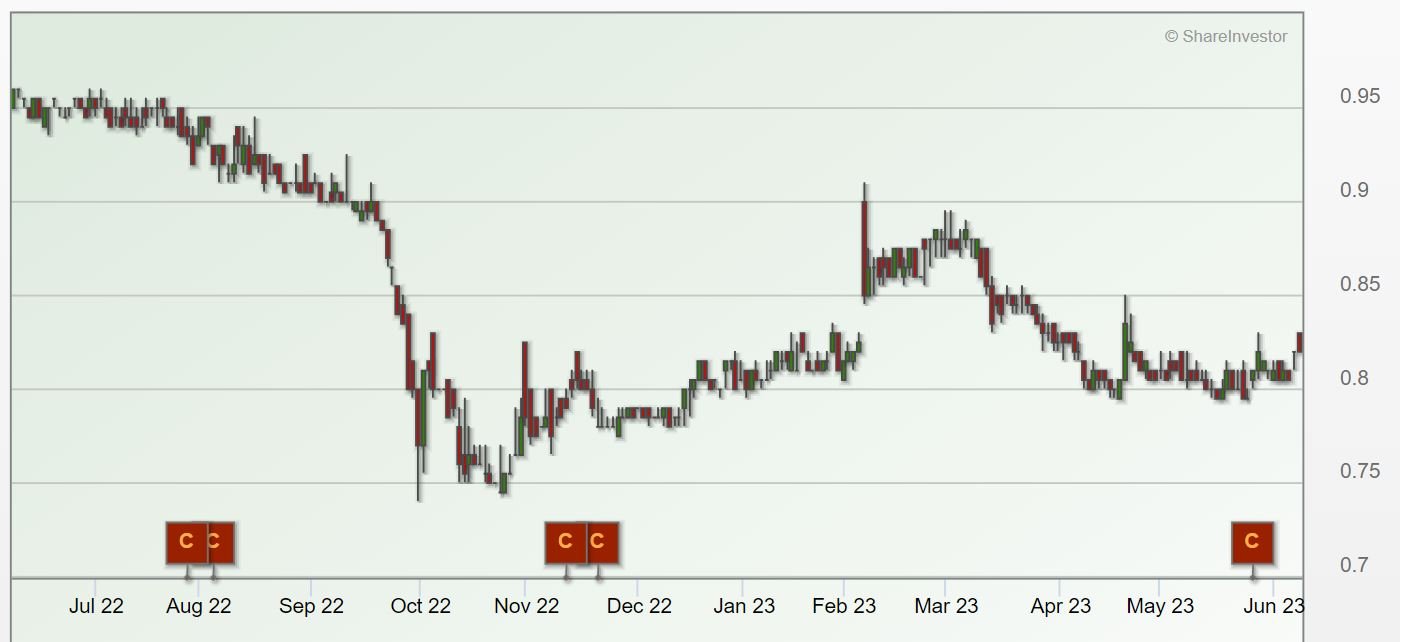 You can find the full report here and the company website here.